All beagle mongrels at a glance
Dogs where one parent is a Beagle offer a unique combination of traits and personalities that are attractive to many dog owners. The Beagle breed is known for its energy, curiosity and friendliness, and these traits can be enhanced or tempered in a mix with another breed. A Beagle mix can be a great companion that is ready for adventure, but also loves to cuddle.

Show details
5 Advantages of Beagle Mixed Breeds
Beagle mixed breeds are popular dogs because they combine the best traits of both parents. Beagles are known for their friendly and loving personalities, as well as their intelligence and ability to train well. Here are 5 advantages of Beagle mixed breeds:
Adaptability: Beagle mixed breeds can easily adapt to different environments and lifestyles because they carry both the Beagle and the other parent.
Friendliness: due to their nature, Beagle mixes can get along well with children and other pets, making them a great family option.
Intelligence: Beagles are intelligent dogs and Beagle Mixes often have similar intelligence, which means they can be trained and taught well.
Activity: Beagle mixes require a lot of exercise and activity, making them a good choice for people with active lifestyles.
Entertainment: Due to their nature, Beagle mixes are very entertaining and often bring a lot of fun and joy into their owners' lives.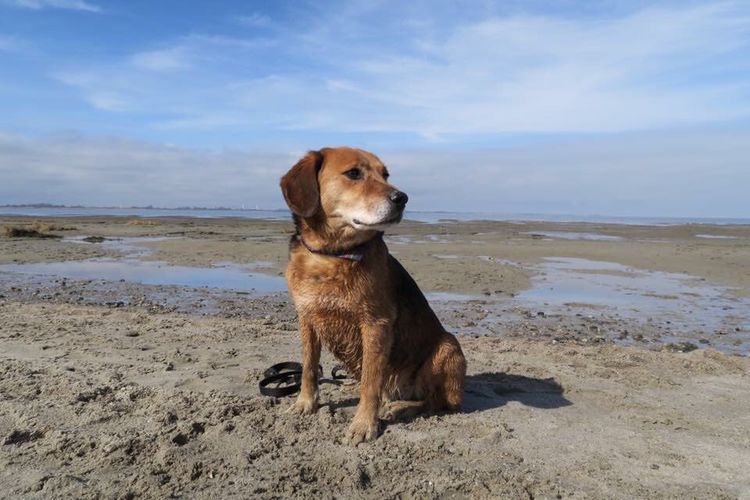 Sina Trauernicht
Subscribe to our newsletter
to stay up to date on dog trends.
We won't spam your inbox! We won't sell or rent your email address.
To find out more, view our
Privacy Policy