Facts & Origin
The origin and history of the English Cocker Spaniel-Collie mix.
The English Cocker Spaniel-Collie mix combines two breeds that are deeply rooted in British dog history. The English Cocker Spaniel, originating in England, was bred as a hunting dog, especially for pheasant hunting. The Collie, also originating in Britain, was used primarily as a herding dog for flocks of sheep. The hybrid of these two breeds reflects the combination of hunting and herding characteristics.
Banner: Melanie Müller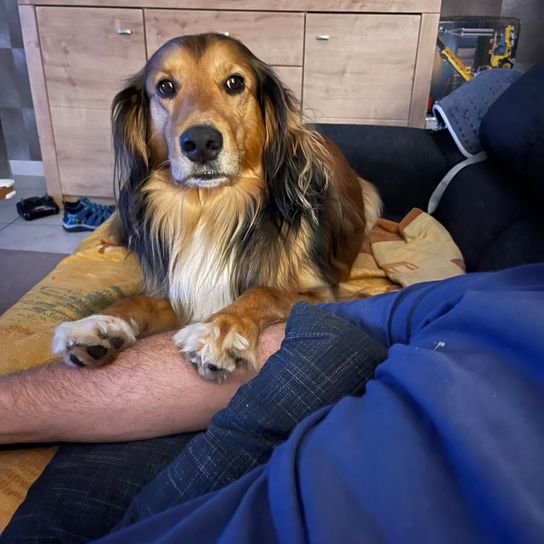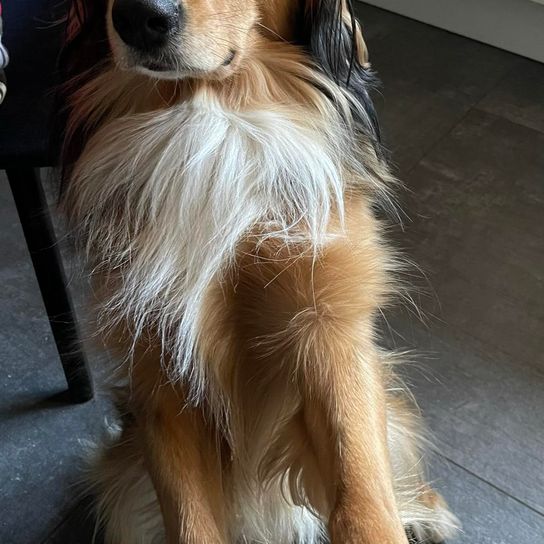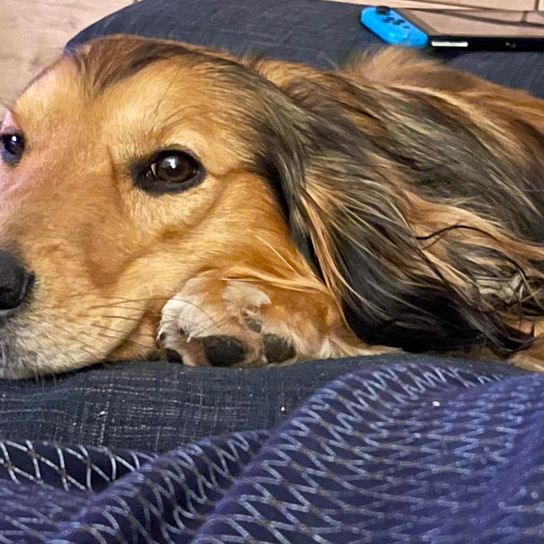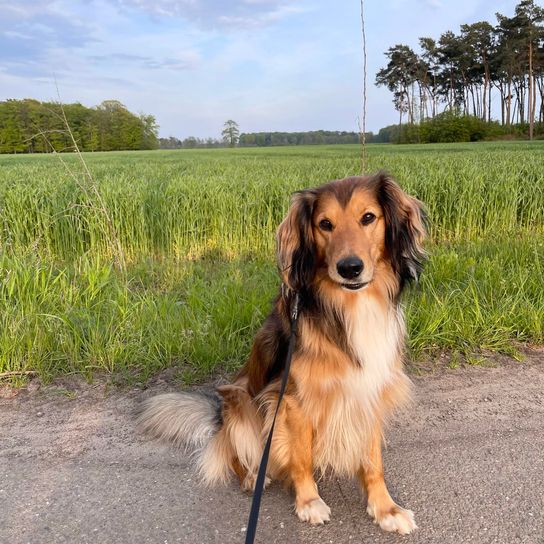 | | |
| --- | --- |
| Activity level | average - high |
| FCI group | not recognised |
| AKC group | not recognised |
| KC group | not recognised |
More Cocker Spaniel mixes
Attitude, character and temperament of the breed
Character, nature and attitude of the English Cocker Spaniel-Collie mix.
The mix of English Cocker Spaniel and Collie results in a mixed breed with a balanced combination of energy and sensitivity.
Temperament:
Empathy: A deep bond and sensitivity to their family can be observed.
Attentiveness: the herding traits of the Collie can lead to alert behavior.
Character:
Energy: a medium to high energy level requiring regular activity is characteristic.
Friendliness: An affectionate and friendly nature is often noted.
Potential diseases and care requirements of the English Cocker Spaniel-Collie mix.
In terms of health, this mixed breed may have potential health problems of both parent breeds.
Possible diseases:
Progressive Retinal Atrophy: A problem that can occur in the English Cocker Spaniel.
Hip Dysplasia: Can occur in either breed.
Grooming Requirements:
Coat Care: A medium to long coat that requires regular brushing.
Exercise: A balanced exercise requirement that includes both physical activity and mental stimulation.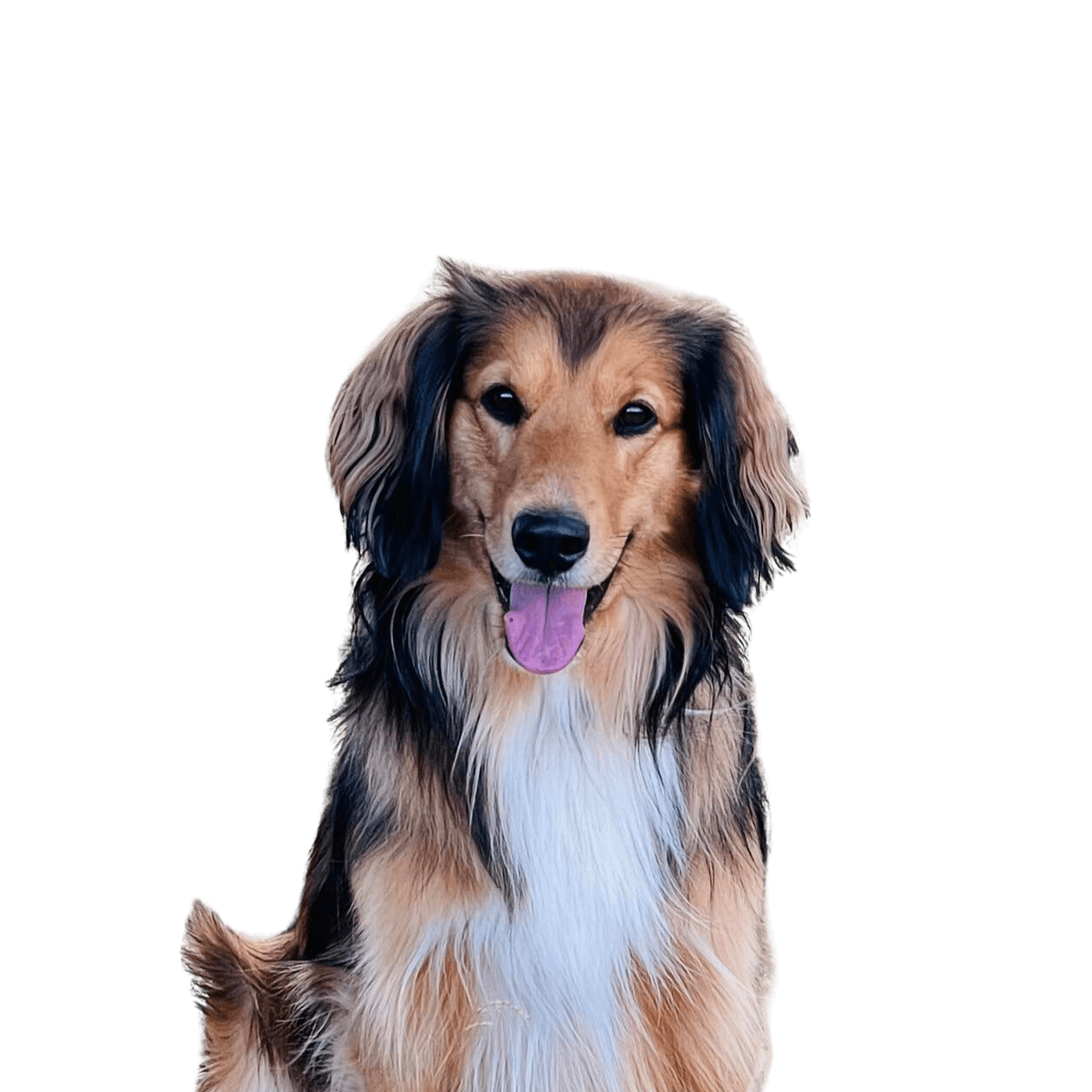 Appearance and appearance of the English Cocker Spaniel-Collie mix.
The blending of English Cocker Spaniel and Collie can result in an elegant and well-proportioned dog.
Size: an adult mongrel could reach a shoulder height of 40 cm to 55 cm.
Weight: The weight can vary from 12 kg to 25 kg.
Coat:
Color: A variety of colors and patterns, possibly a mixture of the characteristic colors of both breeds.
Length and Texture: Coat may be medium to long with a fine to medium texture.
Possible Appearance: A harmonious build with possibly the characteristic ears of the Cocker Spaniel and the slender figure of the Collie.
| | |
| --- | --- |
| Size ♀ | 36 - 56 cm |
| Weight ♀ | 12 - 36 kg |
| Size ♂ | 38 - 61 cm |
| Weight ♂ | 13 - 30 kg |
| Suitable For | - |
Known Diseases
Epilepsy

Definition: Dog has epilepsy if, for example, at least two epileptic seizures occur more than 24 hours apart.

Progressive Retinal Atrophy (PRA)

Progressive retinal atrophy (PRA) is a slowly progressive death of the retina in dogs.

MDR1 defect

The MDR1 defect is a defect in the MDR1 gene that can occur in some breeds of dogs and in humans. This results in the deficient or absent synthesis of a certain protein which is an important component of the blood-brain barrier, leading to hypersensitivity to some drugs.

Eye diseases

Often occur with allergies and intolerances.

Metabolic diseases (cystinuria)

Cystinuria is a hereditary metabolic disease. Affected dogs lack a transport protein for certain amino acids (protein building blocks). In the kidney, the task of this transport protein is a return transport of amino acids from the urine into the bloodstream.