Are you ever tempted to give your furry friend a spoonful of peanut butter? Many dog owners do, but is it really safe? Let's delve deeper into the world of peanut butter to understand if this is a suitable treat for your dog.
What's actually in peanut butter? Hidden ingredients revealed
Peanut butter is more than just ground peanuts. It contains protein, which is important for building your dog's muscles, and healthy fats, which can make your dog's coat shiny. Vitamins B and E and minerals such as magnesium support the immune system and bone health. However, there is a catch: many brands of peanut butter contain additives such as sugar, salt and, in the worst case, xylitol. Xylitol is a sweetener that can be deadly to dogs. It is therefore crucial to choose a peanut butter without xylitol and, if possible, without unnecessary additives.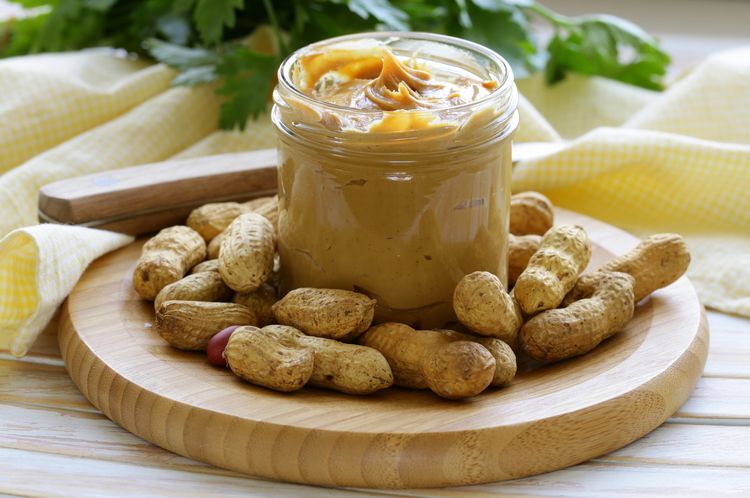 Depositphotos / Dream79
The positive aspects for your dog: Why peanut butter can be good for you
When eaten in moderation, peanut butter is a great source of energy for your dog. The nutrients it contains support their health and can even help to improve the quality of their coat and skin. Many dog owners also use peanut butter to make medication more attractive - a small dollop in the food bowl can work wonders.
But be careful! The risks of peanut butter for dogs
Peanut butter should only be an occasional treat. Too frequent or large amounts can lead to obesity and digestive problems. The high fat content is particularly risky for dogs prone to pancreatitis. In addition, peanut butter that is too salty can lead to dehydration and other health problems.
Dosage recommendation: How much peanut butter is safe for your dog?
The right amount depends on your dog's size and activity level. For small dogs, half a teaspoon is often enough, while a tablespoon may be appropriate for larger dogs. It is important to treat peanut butter as a treat and not as a main food source.
Peanut butter can be a healthy and tasty treat for your dog in moderation. The important thing is to choose the right variety and pay attention to the quantity. With this information, you are well equipped to give your dog a treat without risking his health.