Dog Guide
25.09.2020
Cute dog breeds you need to meet

by Johann, Johann has been a dog dad since 2018 and a dog fan since 1986.
Cute dog breeds
If you're a real dog lover, all dogs are meant to make you fall in love. However, there are certain breeds that are particularly adorable and make everyone go into sugar shock instantly. Beauty is in the eye of the beholder. Nevertheless, we have listed some particularly sweet dog breeds for you here. We also want to introduce you to popular dog breeds for children. Of course, even with particularly child-friendly dogs, it is important that children learn in detail how to handle four-legged friends. Dogs are not toys and even small dogs should never be left alone unsupervised with small children.
Cute dog puppies - four-legged friends to fall in love with
There are these certain dog breeds. As soon as you see these four-legged friends, you immediately want to pick them up and cuddle them. If you're looking for a particularly cute dog breed, you might find what you're looking for in this small selection.
Cute dog puppies: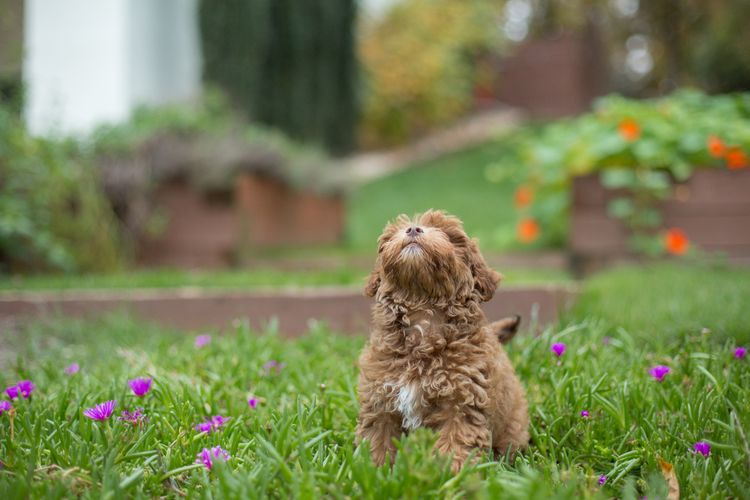 All puppies are simply adorable. But if you have a soft spot for small dogs, then your heart will beat faster with these dog breeds. The Pomeranian, also known as the Miniature Spitz, was made famous by Boo the Star on various social networks. Cropped, these dogs look like little teddy bears. However, these cute animals are not only lovely to look at, they are also very affectionate and little clowns. Chihuahuas and Miniature Pinschers also build a very close relationship with their masters and mistresses. Whether it's a Yorkshire Terrier, Miniature Poodle, Shih Tzu, Bichon Frise or Papillon, these dogs immediately awaken the protective instinct. As cute as these little dogs are, never forget, these are full-fledged dogs that need just as much training as their larger counterparts.
Popular dog breeds for children
The following dog breeds are considered especially fond of children and family-friendly:
Golden Retriever
Border Collie
Beagle
Cocker Spaniel
Poodle
Havanese
Labrador
The Golden Retriever is probably considered the number one family dog. These four-legged friends are particularly reliable, loyal and affectionate. In addition, they learn quickly and with pleasure. Indoors, Goldies are perfectly calm and relaxed, but enjoy lots of fun and games outdoors. Most of all, these dogs love to play fetch and they are also excellent and passionate swimmers. Labradors are also great and reliable family dogs.
Border Collies are also very loyal, attentive and loving dogs. Therefore, they are also great for families with children. However, with these family dogs, you should know that they are true bundles of energy.
The Beagle is gentle and quiet, but loves to go on adventures with the family. The Cocker Spaniel is considered very affectionate and sensitive. This cuddly four-legged friend likes to spend relaxing hours on the couch. Poodles come in many different varieties. Here you have the choice between animals that reach from 4 kg to 30 kg. So there is the perfect Poodle for every family. These dogs are very intelligent. However, Poodles are also playful and always up for a joke. The Havanese with its adorable looks also takes all hearts by storm. He is gentle and affectionate, yet curious about ever new adventures.
Banner: Shutterstock / Artsiom Petrushenka