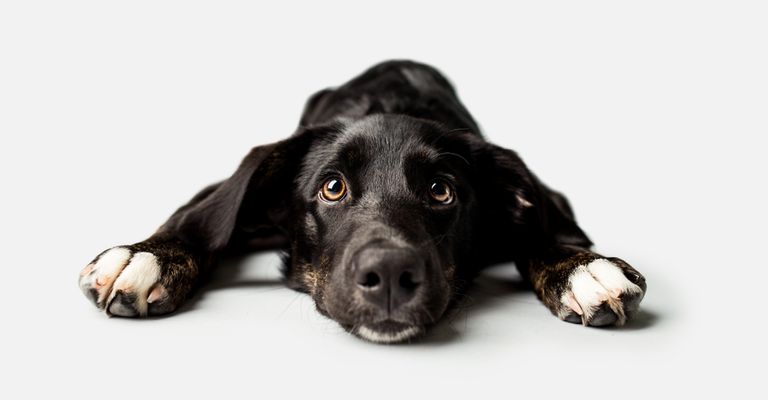 Dog Health
14.07.2020
Heart disease in dogs - diagnosis & control
The most common heart diseases in dogs are explained in this dog blog magazine post.
The most common heart diseases in dogs
So-called dilated cardiomyopathy and heart failure are particularly common. Some dog breeds are affected more often than others. The risk of heart disease also increases as the dog ages. Although incurable, dogs with heart disease can still have a happy and species-appropriate dog life.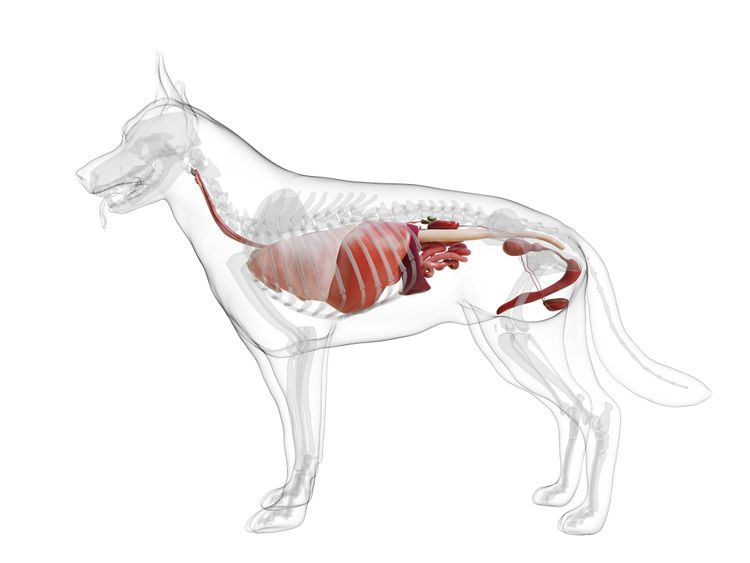 Dilated cardiomyopathy (DMK): diagnosis and control.
This disease is characterized by dilatation and weakening of muscle function of the left or both chambers of the heart in dogs. It is a postnatal, acquired heart disease with a variety of causes: Idiopathic (exact cause unknown), genetic cause (hereditary), due to endocrine disorders, toxic or inflammatory causes, and the more uncommon nutritive heart disease caused by deficiency or malnutrition. The latter has been described in the American Cocker Spaniel. This is a taurine dependent DKM. This finding is easier to diagnose in cats than in dogs. Dilated cardiomyopathy is common in large breeds of dogs, but the prevalence varies within affected breeds:
The information comes from studies in the 80-90s. DKM is still the second most common acquired heart disease in dogs. Cardiomyopathies are divided into clinical DKM and subclinical DKM. The former shows clear symptoms such as poor performance, coughing, shortness of breath, weakness in the hindquarters and sudden cardiac death and thus allows clear findings. The real problem is subclinical DKM preceding clinical DKM, as it usually goes unnoticed. The dog appears to be healthy. The subclinical phase lasts, depending on the breed, about 2-5 years and develops only slowly to a worrying cardiac dilatation. However, clear signs of later acute DKM are cardiac arrhythmias such as atrial fibrillation (AF) and ventricular extrasystoles (VES). In order to detect and combat early signs of cardiomyopathy in dogs, cardiology relies on early diagnosis and preventive medicine, using X-rays, cardiac ultrasound or ECG. In the case of the latter, a 24-hour ECG is taken. A healthy dog always has a few extrasystoles every day, which are cardiac arrhythmias that occur outside the physiological heart rhythm. In the Boxer and the Doberman, for example, up to 50 VES/24h (premature ventricular contractions) are still considered harmless. In the presence of 50 (100) and more VES/24h, the risk of syncope (brief loss of consciousness) and sudden cardiac death increases sharply.
Heart failure dog: diagnosis and control.
In this disease, the heart is no longer able to pump enough blood into the circulatory system to adequately supply the body with oxygen. The result is a constriction of the blood vessels with corresponding symptoms of illness such as severe coughing and/or shortness of breath. The same happens when there is a pathological change in the heart valves. When these no longer close properly, the proper flow of blood is also significantly disrupted. The main cause of heart failure is chronic valve disease, which occurs mainly in smaller dog breeds such as Dachshunds, Poodles, Yorkshire Terriers and the like, and sometimes in older dogs. If this remains undetected for a long time, the atrium and ventricle can become pathologically enlarged. This process is often gradual. In the so-called preclinical phase the dog seems to be healthy. In the course of the disease, however, there are symptoms of fatigue, shortness of breath or even coughing when the dog is walked. In advanced disease, these symptoms occur even when the dog is at rest. The risk of fainting, collapse of the blood circulation with cardiac arrest increases immensely. Regular preventive examinations and early medicinal therapy measures show good results. Complementary measures such as sufficient exercise, a healthy diet and a normal weight help to maintain the quality of life of dogs with heart disease for many years.
Banner: Shutterstock / Megan Betteridge
Author

Sissi is a blogger since 2014, came on the dog 2018. Since then she struts daily her 10000 steps with Loki through the world. The Beagdor (Labrador-Beagle mix) is a therapy dog for children and also accompanies her to schools. Secretly she fancies a French Bulldog as a second dog.
Subscribe to our newsletter
to stay up to date on dog trends.
We won't spam your inbox! We won't sell or rent your email address.
To find out more, view our
Privacy Policy