All Irish Wolfhound crossbreeds at a glance
The Irish Wolfhound, once a hunter of wolves and deer, combines size and grace like few other dogs. Mongrels of this majestic purebred dog carry not only the distinctive heritage of their ancestor, but often the diverse traits and characteristics of other breeds.
Show details
What makes Irish Wolfhound mixed breeds special
The Irish Wolfhound is a symbol of elegance, strength and grace and is one of the largest dog breeds in the world. He was originally bred to hunt wolves and deer in Ireland, but over time has found his place as a loving family dog. While it is an impressive sight on its own, mixed breeds that combine this breed with others bring added variety and uniqueness.
Irish Wolf-Bernard: Irish Wolfhound Saint Bernard Mongrel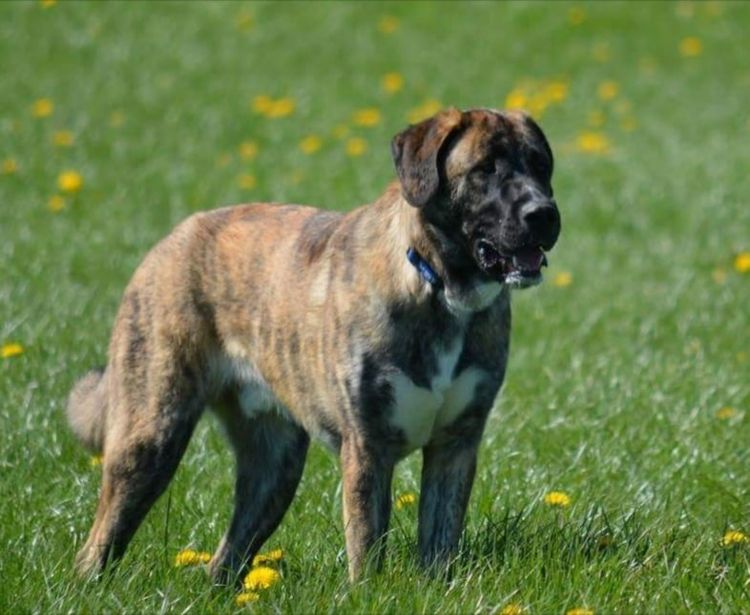 Rebecca Martens
One of the interesting mixed breeds that have gained popularity recently is the Irish Wolfhound-Bernard mix. This combination combines two very large breeds, resulting in an impressively large, yet gentle animal.
The St. Bernard is known for its rescue skills in the Swiss Alps and is a symbol of loyalty, courage and reliability. Thus, a crossbreed of Irish Wolfhound and St. Bernard combines the elegance and aristocratic demeanor of the Wolfhound with the strength and friendly nature of the St. Bernard.
Physically, this mixed breed can reach an impressive size, often with a strong build and a thick coat that requires grooming. Character-wise, you can expect a mix of friendliness, protective instincts and loyalty to his family from such a mixed breed. However, it is important to stress that, as with all mixed breeds, the exact physical and temperamental characteristics may vary from individual to individual.
Anyone choosing such a mongrel should ensure that they have adequate space and are willing to invest the necessary time in exercise, training and grooming. The combination of the Wolfhound's energy and the size of both parent breeds can be challenging for some owners. With the right training and environment, however, an Irish Wolfhound-Bernard mix can be a loving and loyal companion.