All Alaskan Malamute crossbreeds at a glance
Alaskan Malamute crossbreeds are widely prized for their impressive size and strength, coupled with a gentle, loyal nature. By combining the Alaskan Malamute breed with other dog breeds, these advantages are attempted to be implemented.
Show details
Alaskan Malamute Mongrels: The fascination of a unique breed
Alaskan Malamute crossbreeds are more than just simple pets. Combining the remarkable traits of various dog breeds with those of the Alaskan Malamute creates truly one-of-a-kind dogs with a unique character. Here are some factors that speak for this fascinating breed mix.
Pronounced Strength and Endurance Malamutes are known for their impressive physical strength and endurance, traits that are often reflected in their mixed breeds. The strength of these mixed breeds makes them ideal for a variety of activities, from hiking to jogging to pulling loads.
Diversity of Temperament By mixing with other breeds, the temperament of mixed breeds can be varied and balanced. Depending on the combination of breeds, these dogs can be anything from energetic and playful to calm and patient.
Unique Appearance Each Alaskan Malamute mixed breed is unique due to the genetics of its parents. This diversity leads to a range of looks, from color and coat length to body shape and size.
Health Benefits Mixed breeds can benefit from a wider genetic pool, leading to better health. They may be less susceptible to certain genetic health problems that occur in purebred dogs.
Adaptability Because Alaskan Malamute mixed breeds are descended from a variety of breeds, they are often more adaptable to different lifestyles and environments, from city life to country life.
In summary, Alaskan Malamute mixed bre eds offer a rich variety of strengths, temperaments and looks that make them an excellent choice for pet lovers. Their adaptability and strength, coupled with unique aesthetics and health benefits, make them an asset to any family.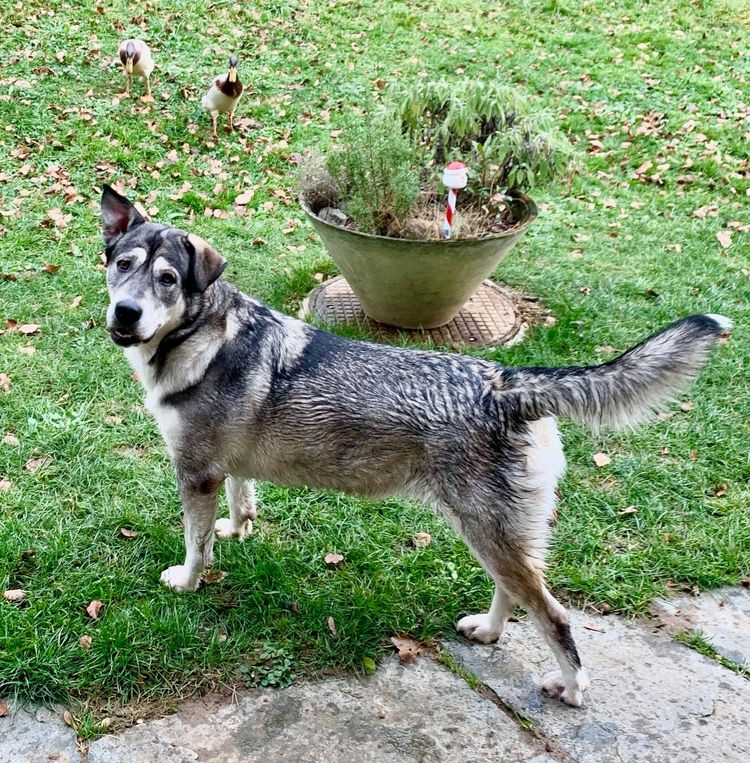 Janine Anselment