Dog ownership tips
08.12.2020
10 Christmas gifts for dogs

by Sissi, Sissi has been a blogger since 2014, got on the dog in 2018. Since then, she struts her 10000 steps through the world every day with Loki. The Beagdor (Labrador-Beagle mix) is a therapy dog for children and also accompanies her to schools. Secretly she fancies a French Bulldog as a second dog.
Are you looking for a Christmas gift for dogs?
Today we have 10 great and sweet ideas for Christmas for your dog. To have it recognized as such, you must of course wrap it and put it under the Christmas tree or Christmas tree.
We thought about exactly what a dog could be happy about for Christmas. If he possibly already had an advent calendar, then you can't come up trumps with treats and homemade dog biscuits. That's why today we're recommending 10 dog gifts for Christmas that he's sure to love anyway, even if he can't eat them!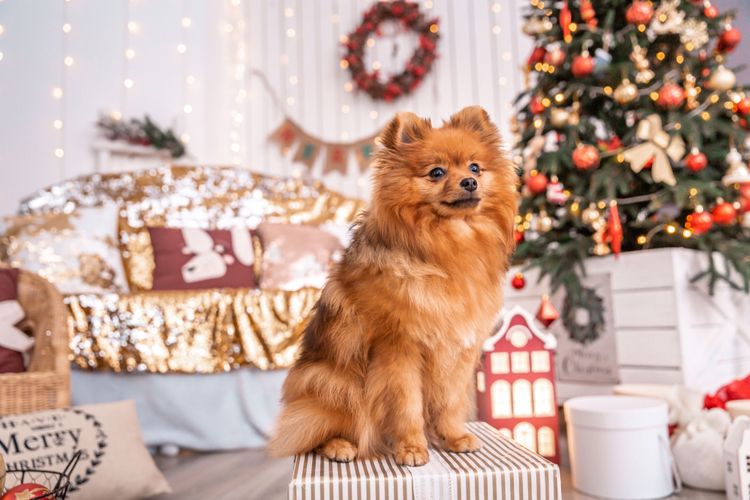 The best Christmas gifts for dogs
First and foremost, of course, clearly toys. That's why the first 5 tips go to great dog toys:
Tug and pull toys like ropes and stuffed animals, which are very robust.
Cuddly toy (make sure the animal doesn't have hard eyes that your dog could swallow!)
Frisbee disc (make sure it is a dog toy, and therefore a very good rubber!)
Food ball
The next 5 gift ideas for dogs
The next gift ideas for your dog consist of being activities or other cute dog things:
And if you still haven't found what you're looking for, take a look at our Pinterest board and get inspired by the many tips and ideas on there. We also have cute Christmas photos with dogs there!
Banner: Shutterstock / 4 PM production