All Boxer Mongrels at a glance
They are known for their energy, intelligence and loyalty and often make wonderful family dogs. These dogs are also characterized by their powerful, muscular stature and strong temperament. With their friendliness and playful spirit, Boxer mixes are just incredibly lovable.

Show details
5 Advantages of Boxer Mongrels
These dogs have a variety of positive traits that make them great pets. Here are five benefits of dogs that are Boxer dogs with one parent:
Energy and agility: Boxer mixes have a lot of energy and are very agile. They are active dogs that need lots of exercise and play to stay healthy and happy.
Intelligence: Boxer mixes are very intelligent dogs that are easily trainable and adapt well to new commands.
Loyalty: These dogs are very loyal and faithful to their owners and often form close bonds with them.
Protective Instinct: Boxer mixes have a strong protective instinct and are willing to protect their family when necessary.
Friendliness: Despite their size and strength, Boxer-Mixes are very friendly and lovable. They make great companions for children and other animals and are also good with strangers.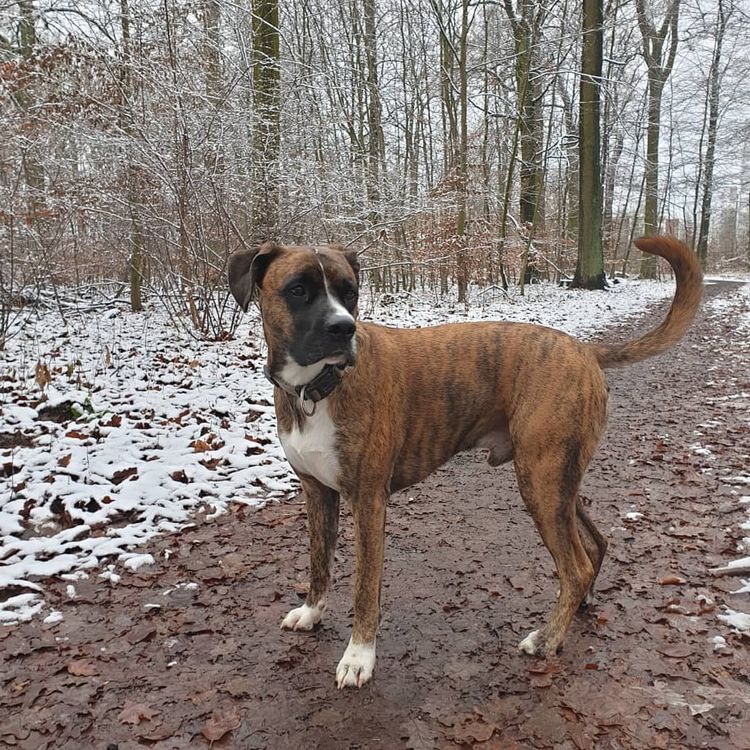 Nadine Beitz
Subscribe to our newsletter
to stay up to date on dog trends.
We won't spam your inbox! We won't sell or rent your email address.
To find out more, view our
Privacy Policy