Apps for dog owners - you should know these 10 apps
You're out and about with your four-legged friend and looking for a cozy café where dogs are welcome? You need quick help in case of a medical emergency or need a dog sitter for the upcoming weekend? Just ask your smartphone. The following apps make everyday life more fun and safe for dog and owner.
- Transparency note: not sponsored -
1. myDog365 - the mobile dog school
The app "MyDog365" is all about dog training. Every day it presents new tasks for dog and owner and makes learning new commands and tricks an enjoyable experience. The app features clear video tutorials, advice articles and a community to share with other dog owners.
2 Dog's Places - Find dog-friendly places.
Looking for a park to frolic in or a restaurant where you'll be greeted warmly with your tail-wagging companion? The Dog's Places app shows you the best dog-friendly places and insider tips near you, including vets, pet supply stores and dog schools.
3. dog first aid - be prepared for an emergency
Your dog ate something wrong, got bitten or hurt itself on a piece of broken glass? The app "First Aid Dog" tells you what to do in such moments. If a visit to the vet is advisable, it also shows the veterinary practices in the area.
4. dog whistle - a digital dog whistle
Dog whistles are the perfect accessory for dog training. If you don't have one at hand, the app "Dog Whistle" offers different frequencies. So you can try out which one your four-legged friend reacts best to.
5 Pets on Tour - Holiday with your darling on four paws
A holiday with a dog can be wonderful, provided you inform yourself in advance about all the regulations and health risks. The app "Pets On Tour" has collected all the important information regarding entry requirements, vaccinations, etc., so that your trip will be a complete success.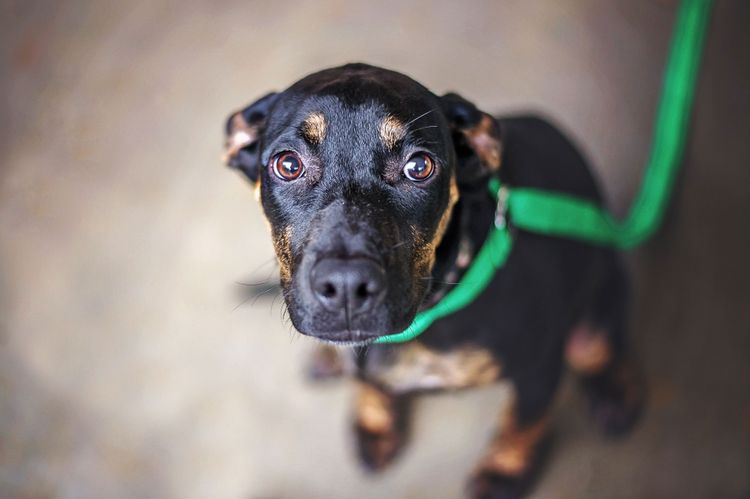 6. dog beaches - with Bello to the sea
Many dogs love to splash around in the water. Unfortunately, they are not tolerated at all beaches. The app "Hundestrände" lists hundreds of bathing spots for four-legged friends, both on the North Sea and Baltic Sea as well as on rivers and lakes in Germany.
7. tractive - tracking app for pets
If your dog likes to go exploring on his own, you can quickly find him again with the Tractive GPS tracking device. Your four-legged friend wears the device on his collar and with the accompanying app you can locate him using your smartphone. We wrote a detailed experience report of our Loki with the Tractive tracker and actually still use it every day - simply for safety and not because Loki ever ran away (with the discount code Labloki25 there is still -25% off the hardware).
8. DogBuddy - finds the ideal dog sitter
Whether it's a place to stay for your four-legged friend, dog-sitting at your house, or a person who can take Bello for a walk - you're sure to find one with the "DogBuddy" app.
9. poison bait radar - protection against poisoning
Unfortunately, there are dog lovers and animal abusers who put out treats prepared with poison or razor blades in parks and public areas. The app "GiftköderRadar" warns dog owners of such dangers in Germany, Austria and Switzerland.
10. MapMyDogWalk - Fitness for two and four-legged friends
The fitness tracking app for walks "MapMyDogWalk" records your routes and saves various data such as speed, distance and calories burned. This will motivate you to try out new routes and at the same time do something for your health.