All dwarf poodle hybrids at a glance
Miniature poodle mixes are a popular choice among dog owners because they combine the charming and lovable nature of the poodle with other traits.

Show details
6 Advantages of Miniature Poodle Mixed Breeds
The Miniature Poodle is a popular dog breed, known for its intelligence and friendly nature. As a mixed breed, it can combine other positive characteristics from other breeds, such as size, endurance or muscular strength. Here are 6 advantages that a Miniature Poodle Mongrel can offer:
Versatility: By combining different breeds, a Miniature Poodle Mongrel can have a broader range of traits that make it an ideal companion for a variety of activities.
Unpredictable: since no two Miniature Poodle Mongrels are exactly alike, it is difficult to predict what traits and behaviors a particular dog will exhibit, making it a special and unique companion.
Robustness: by combining different genetic lines, a Miniature Poodle Mongrel can be more resistant to certain health problems that can occur in purebred dogs.
Ease of Grooming: Miniature Poodles are known for their low maintenance, which means that their coats do not need to be brushed often and they do not need much exercise. This trait can be enhanced by the influence of other breeds.
Great personality: whether they are large or small, athletic or jovial, Miniature Poodles are known for their distinct personalities and their ability to form close bonds with their owners.
One of the benefits of Miniature Poodle mixes for allergy sufferers is that they are often hypoallergenic. Generally speaking, Poodles and their mixes shed very little and thus there is less chance of an allergic reaction. Theoretically, however, there are no hypoallergenic dogs, because you are allergic to the saliva on the hair and not to the hair itself.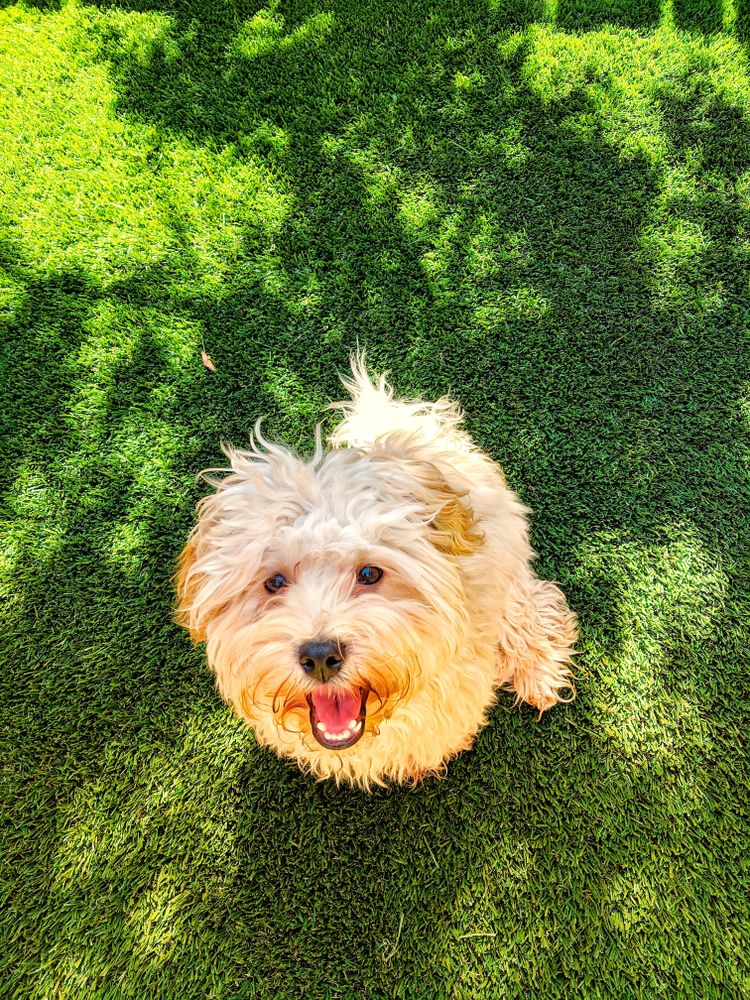 Shutterstock / TryonPics
Subscribe to our newsletter
to stay up to date on dog trends.
We won't spam your inbox! We won't sell or rent your email address.
To find out more, view our
Privacy Policy