All Springer Spaniel crossbreeds at a glance
Springer Spaniel mix dogs are the result of a cross between a Springer Spaniel and another breed of dog. These mixed breeds can be a unique combination of the characteristics of both breeds and are popular as pets. With their energy and amiable nature, they can be a valuable addition to any household.

Show details
5 Advantages of Springer Spaniel Mongrels
Springer Spaniel mix dogs are an interesting choice for pet lovers as they can offer unique features and benefits.
Versatility: Springer Spaniel mix dogs can have different characteristics depending on their parent breed, making them more versatile in terms of size, appearance, and temperament. This can make them an interesting choice for pet lovers.
Energy: The Springer Spaniel is an energetic dog that needs a lot of exercise. Springer Spaniel mix dogs can also have a lot of energy and be perfect for active people.
Social Behavior: Springer Spaniel Mix dogs can have a friendly and amiable nature that makes them a great companion for children and families. They can also get along well with other dogs and pets.
Intelligence: the Springer Spaniel is known for its high intelligence and ability to learn. Springer Spaniel mix dogs can thus also be intelligent and easy to train, making them ideal pets for people who enjoy working and training with their dogs.
Health: mixed breed dogs often have better health than purebred dogs because they receive different genes from both parents. Springer Spaniel mix dogs may thus be less susceptible to certain hereditary diseases.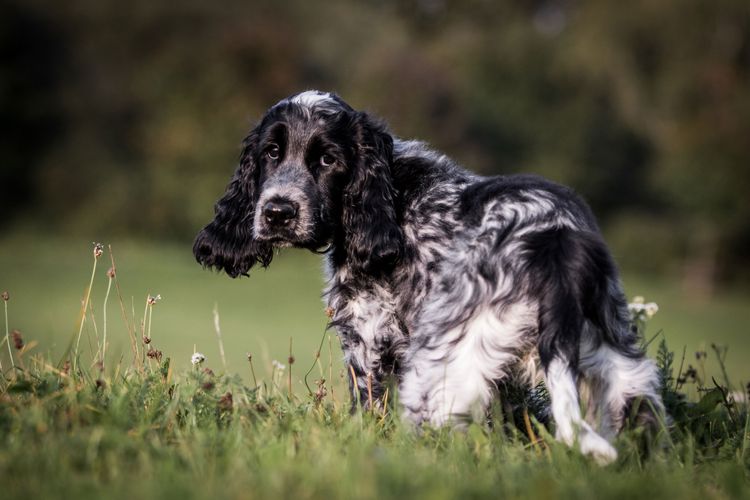 Shutterstock / Aneta Jungerova
Springer Spaniel Mongrels with photos
Subscribe to our newsletter
to stay up to date on dog trends.
We won't spam your inbox! We won't sell or rent your email address.
To find out more, view our
Privacy Policy