Facts & Origin
The origin and history of the Dalmatian-Weimaraner mix
From the dog breed history books, it appears that the Dalmatian-Weimaraner mix is a fusion of two particularly notable breeds. The Dalmatian, originally known as a carriage dog in Croatia, was also often used by fire departments. The Weimaraner, which originated in Germany, was originally bred as a hunting dog. In this hybrid, the elegance and energy of both breeds are combined.
Banner: Sandra Schröder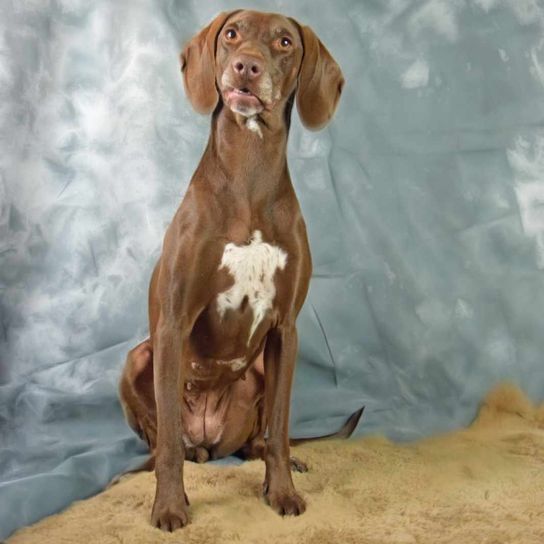 | | |
| --- | --- |
| Activity level | average to high - high |
| FCI group | not recognised |
| AKC group | not recognised |
| KC group | not recognised |
Attitude, character and temperament of the breed
Character, nature and attitude of the Dalmatian-Weimaraner mix
The synthesis of the Dalmatian and Weimaraner can result in a dog that is both lively and loyal.
Temperament:
Intelligence: this crossbreed is often described as being particularly smart and capable of learning.
Bonding Ability: A deep bond with owners is often observed.
Character:
Energetic: The lively roots of both breeds can result in a dog with high energy needs.
Sensitivity: Reported to be sensitive to environmental changes and the emotions of its owners.
Possible diseases and care requirements of the Dalmatian-Weimaraner mongrel.
Health-wise, this mixed breed may inherit some typical ailments of its parent breeds.
Possible diseases:
Hip dysplasia: A common problem in many larger dog breeds.
Skin Problems: Both Dalmatians and Weimaraners can be prone to skin allergies.
Grooming Requirements:
Coat Care: Regular brushing is recommended to keep the short coat in good condition.
Exercise: A high need for exercise is expected in this mixed breed to keep its energy in positive channels.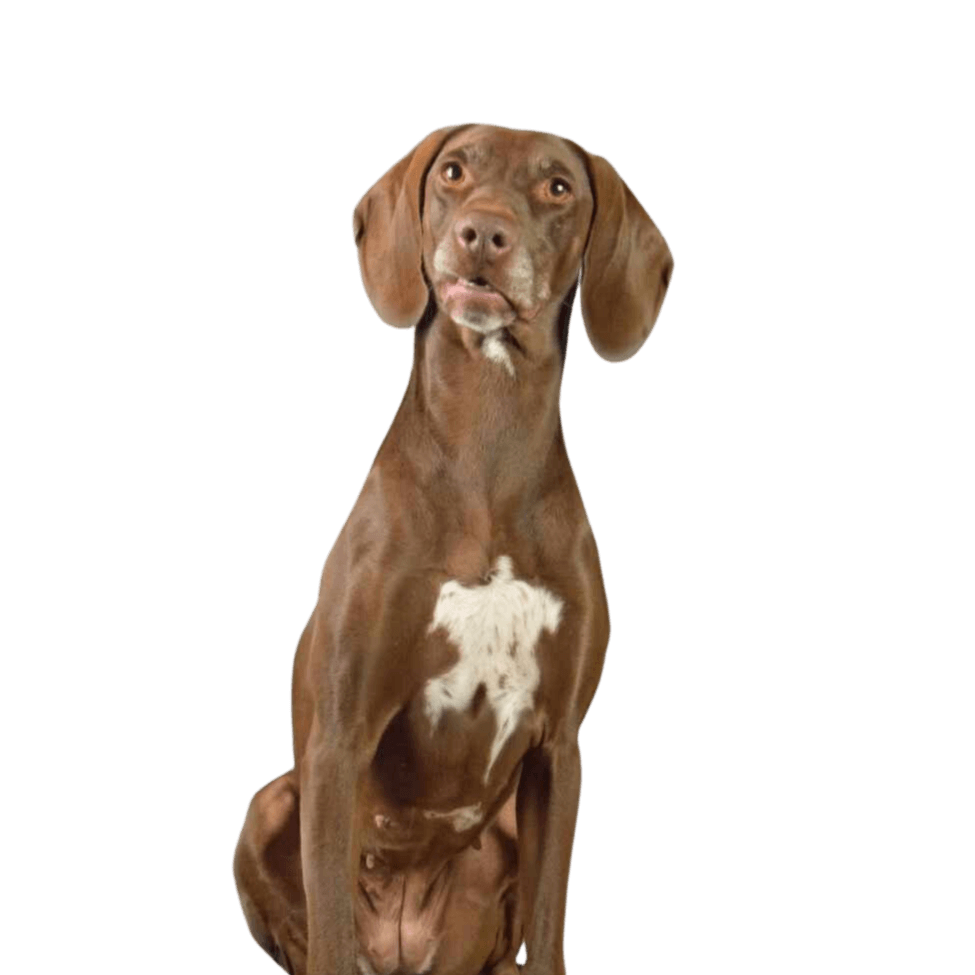 Appearance and appearance of the Dalmatian-Weimaraner crossbreed.
Crossing Dalmatians and Weimaraners can result in an elegant and athletic dog.
Size: an adult Dalmatian-Weimaraner mix can reach a shoulder height of 55 cm to 65 cm.
Weight: The weight can vary from 25 kg to 35 kg.
Coat:
Color: Coat colors may be a mixture of the Dalmatian's characteristic spots and the silver or mouse gray tones of the Weimaraner.
Length and Texture: The coat is usually short and smooth.
Possible Appearance: An athletic build with well-defined muscles, elegant features, and possibly a unique coat coloring that combines spots and solid hues.
| | |
| --- | --- |
| Size ♀ | 56 - 67 cm |
| Weight ♀ | 16 - 24 kg |
| Size ♂ | 58 - 63 cm |
| Weight ♂ | 16 - 25 kg |
| Suitable For | - |
Known Diseases
Allergies

Can occur in a number of breeds, regardless of genetic makeup.

Numbness

Often occurs in old age.

Hip dysplasia (HD)

Hip dysplasia (HD) is a genetic condition in dogs where the hip joint is not shaped properly. This leads to pain, stiffness and restricted movement.

Epilepsy

Definition: Dog has epilepsy if, for example, at least two epileptic seizures occur more than 24 hours apart.

Gastric torsion

Gastric torsion is a disease in which the stomach rotates around its own longitudinal axis. The cause of the disease is not known.