Dogs with triangular ears
Neither floppy ears nor prick ears. The triangular ears are the trademark of some dogs. Today we describe what they are and what breed has this ear shape.
Dogs with triangular ears - striking companions with character
Dogs with triangular ears fascinate with their striking appearance and idiosyncratic character. These dogs come in different breeds and sizes and are suitable for various purposes, from working dogs to loyal family companions. In this blog post, we will introduce some of the most popular dog breeds with triangular ears, explain their special characteristics and provide tips on how to care for their ears.
Some of the most famous dog breeds with triangular ears are:
Sloughi
Maltese
Greater Swiss Mountain Dog
Shar Pei
Anatolian Shepherd Dog
Chart Polski
Dalmatian
Rottweiler
Puggle
Pekinese
Swissy
Newfoundland
Galgo Espanol
Patterdale Terrier
Special Characteristics:
Appearance: Dogs with triangular ears are distinguished by their prominent, pointed ears, which stand in an upright position and often have a striking coat pattern.
Intelligence and Learning Ability: Many dog breeds with triangular ears are known for their intelligence and learning ability, making them excellent working dogs or companion dogs.
Temperament: dogs with triangular ears are usually energetic, alert and confident. Their personalities can range from calm and gentle to independent and headstrong.
Tips for caring for triangular ears:
Cleaning: Check your dog's ears regularly for dirt or wax buildup and gently clean them with a soft cloth or special ear cleaners as needed.
Grooming: Be sure to brush the fur around your dog's ears regularly to clean the inner ears. Especially after swimming.
Vet visits: regular vet visits are important to ensure your dog's ears are healthy and potential problems are caught early.
Bottom Line:
Dogs with triangular ears are fascinating and versatile companions that are prized by dog lovers around the world. With proper care and attention, these dogs can live healthy and happy lives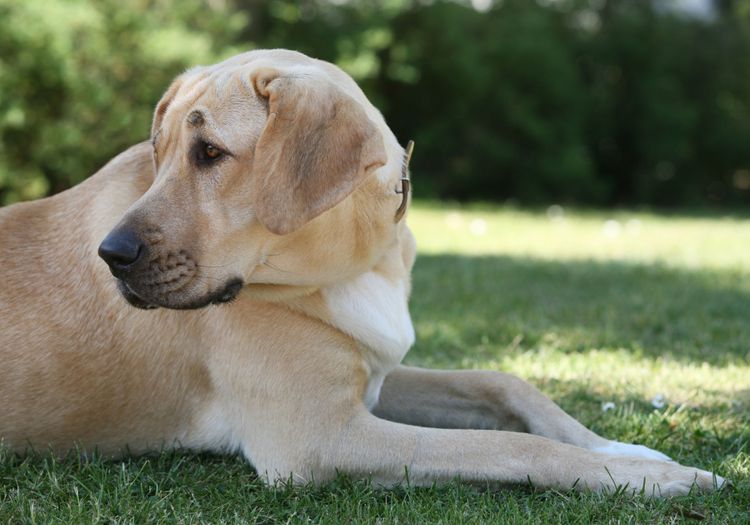 Shutterstock / Svetlana Valoueva
Subscribe to our newsletter
to stay up to date on dog trends.
We won't spam your inbox! We won't sell or rent your email address.
To find out more, view our
Privacy Policy