All Doberman mongrels at a glance
Doberman crossbreeds are a popular choice for dog owners who seek the intelligence and loyalty of a Doberman, but prefer a more unique appearance. These hybrids can inherit a variety of traits and characteristics from both parent breeds, resulting in a unique and captivating personality.

Show details
Our top 2
5 Advantages of Doberman mixed breeds
The Doberman is a powerful and graceful dog breed known for its intelligence, protective instincts and loyalty. Doberman mixed breeds often have charming personalities and unique looks that result from the traits of their parent breeds. Here are five advantages of Doberman mixed breeds:
Variety: mixing with other breeds often results in new and unexpected colors, patterns and textures in the coat.
Health: mixed breeds often have better genetic diversity, resulting in reduced susceptibility to genetic diseases.
Temperament: mixed breeds can combine the best traits of their parent breeds, often resulting in a balanced and friendly temperament.
Size and weight: the size and weight of Doberman mixed breeds can vary from case to case, making them a good choice for people with different lifestyles and needs.
Uniqueness: Each Doberman Mongrel is unique and has a combination of the best traits of its parent breeds, giving it its own personality.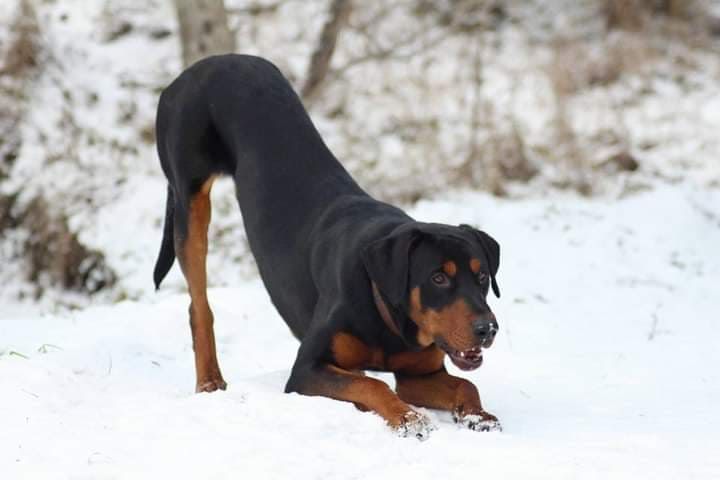 Lisa Mansfeld
Doberman mongrels with photos
Subscribe to our newsletter
to stay up to date on dog trends.
We won't spam your inbox! We won't sell or rent your email address.
To find out more, view our
Privacy Policy