All Newfoundland crossbreeds at a glance
Newfoundland mixes are a cross between Newfoundland purebred dogs and another breed or mongrel. These dogs are known for their size, friendliness and adaptability to different environments.

Show details
5 Advantages of Newfoundland Mongrels
A Newfoundland mixed breed can be an excellent choice for pet lovers looking for the best of both worlds. Here are five benefits of mixed breeds crossed with a purebred Newfoundland:
Healthier than purebred dogs: mixed-breed dogs are often healthier than their purebred parents because they inherit more genetic diversity from both parents. This means they are less prone to hereditary diseases and health problems.

Lower risk of hereditary diseases: Purebred Newfoundlands may have a higher risk of hereditary diseases due to inbreeding and breeding for certain traits. By crossing with another breed or mixed breed, mixed breed dogs may have a lower risk for these diseases.

Unique traits that come from both parents: Mixed breeds inherit traits from both parents, making them unique and individual dogs. With a Newfoundland mixed breed, you can look forward to unique traits such as coat colors, coat types, or facial features.

Better adaptability to different environments: Mixed breeds can have better adaptability to different environments and living conditions than purebred dogs. Due to genetic diversity and mixing of different breeds or mixes, mixed breeds can be adapted to different environments.

Easier to train than some purebred dogs: some purebred dogs are more difficult to train because of their specific breed characteristics. However, mixed breeds that come from a cross with a Newfoundland may be easier to train and learn more quickly because of their friendliness and intelligence.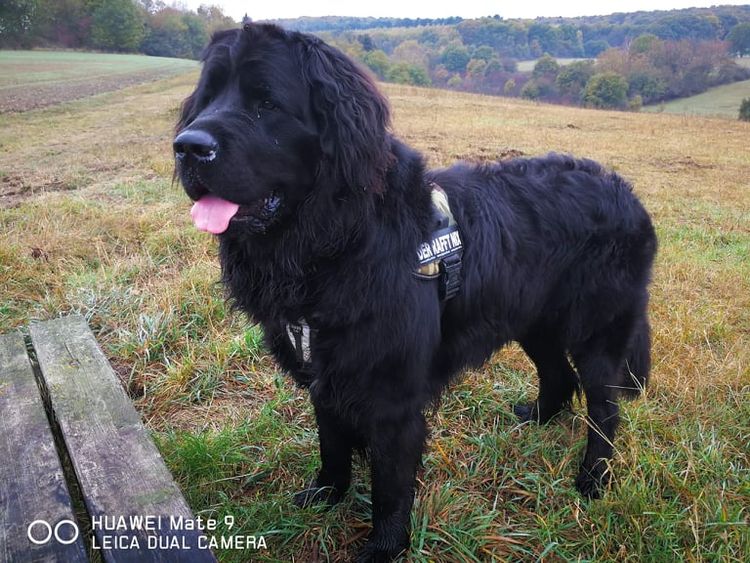 Karin Meiser - Brietsche
Subscribe to our newsletter
to stay up to date on dog trends.
We won't spam your inbox! We won't sell or rent your email address.
To find out more, view our
Privacy Policy