All Brussels Griffon hybrids at a glance
Brussels Griffon crossbreeds combine the distinctive look and temperament of the purebred Brussels Griffon with the unique characteristics of other breeds. They present an enchanting blend of charisma and versatility that will make any dog lover's heart beat faster.
Griffon Bruxellois
Belgium
Show details
The charm of Brussels Griffon mongrels: a unique blend.
In the world of dog breeds, there is an incredible diversity that is appreciated by dog lovers all over the world. The attraction of mixed breed dogs lies in their uniqueness and their wealth of different characteristics that distinguish them from purebred dogs. Today's blog post focuses on one such breed, Brussels Griffon mixed breeds. These are mixed breeds that have at least one Brussels Griffon parent. In this post, we would like to present some of the most compelling reasons to have such a mix.
Genetic Diversity: there is often more genetic diversity in mixed breed dogs, such as the Brussels Griffon Mongrel. This genetic diversity can lead to them having stronger health and immune systems. Mixing different breeds can minimize potential hereditary health problems that can occur in purebred populations.

Unique personalities: Each Brussels Griffon crossbreed will have its own unique blend of temperament and personality, depending on the breeds that go into its ancestry. This can lead to an interesting combination of traits that adds to the charm and appeal of these dogs.

Versatile appearance: another advantage of mixed breed dogs is their versatile appearance. Brussels Griffon mixed breeds can have a range of colors, coat types, and sizes that make them truly unique. This variety makes them an excellent choice for those looking for a unique pet.

Training and Adaptability: Depending on the mixed breeds, Brussels Griffon Mixed Breeds can also be easier to train and better adapted to different living conditions. This makes them a great companion for families, seniors, and even city dwellers.

Longevity: mixed breed dogs tend to live longer than their purebred counterparts. Crossbreeding different breeds can reduce the risk of certain breed-specific health problems, thus increasing the average lifespan.
In conclusion, Brussels Griffon crossbreeds are an excellent choice for anyone looking for a pet that offers genetic diversity, a unique personality, a versatile appearance, adaptability and a long life expectancy. They combine the best of different worlds and have the potential to be a loving and valuable addition to any family.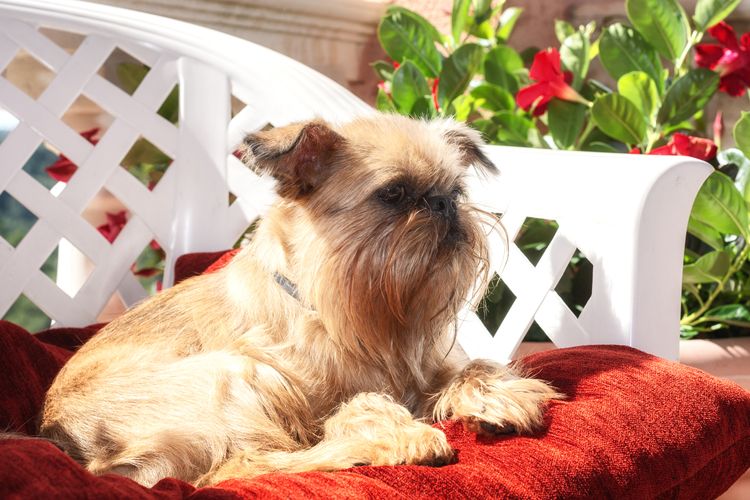 Depositphotos / swisshippo