All Giant Schnauzer crossbreeds at a glance
Giant Schnauzer crossbreeds are a fascinating blend of ruggedness, intelligence and energy that comes from their Giant Schnauzer heritage. These crossbreeds are known for their loyal character and willingness to always protect and love their families.

Show details
The fascination of Giant Schnauzer mixes: a rewarding choice.
Introduction Giant Schnauzer mixes, an enchanting combination of strength, cunning and dynamism, make excellent companions for those seeking active and dedicated dogs. Known for their loyalty and devoted nature, these mixed breed dogs have much to offer.
Adaptability Giant Schnauzer mixes excel in their ability to adapt. They often adapt well to different living conditions, be it urban apartments or rural homes. The ability to adapt to different environments usually comes from the mixed genetic heritage of these dogs.
Health It has been observed that mixed breed dogs tend to be healthier than their purebred counterparts. This is due to the greater genetic diversity, which leads to a lower likelihood of genetic diseases. Giant Schnauzer mixes can thus benefit from this improved health.
Unique Personalities Another factor in favor of Giant Schnauzer mixes is their unique personalities. Each mixed breed will have its own blend of traits and temperaments, often resulting in an interesting and unpredictable character.
Trainability Giant Schnauzers are known for their intelligence and trainability. In a mixed breed, this intelligence combined with other breed traits can result in a dog that is easy to train and willing to learn.
Varied Appearance The appearance of a mixed breed dog can vary greatly, offering a wide range of visual options. Although Giant Schnauzers generally have a certain look, introducing traits from another breed can result in a unique looking dog.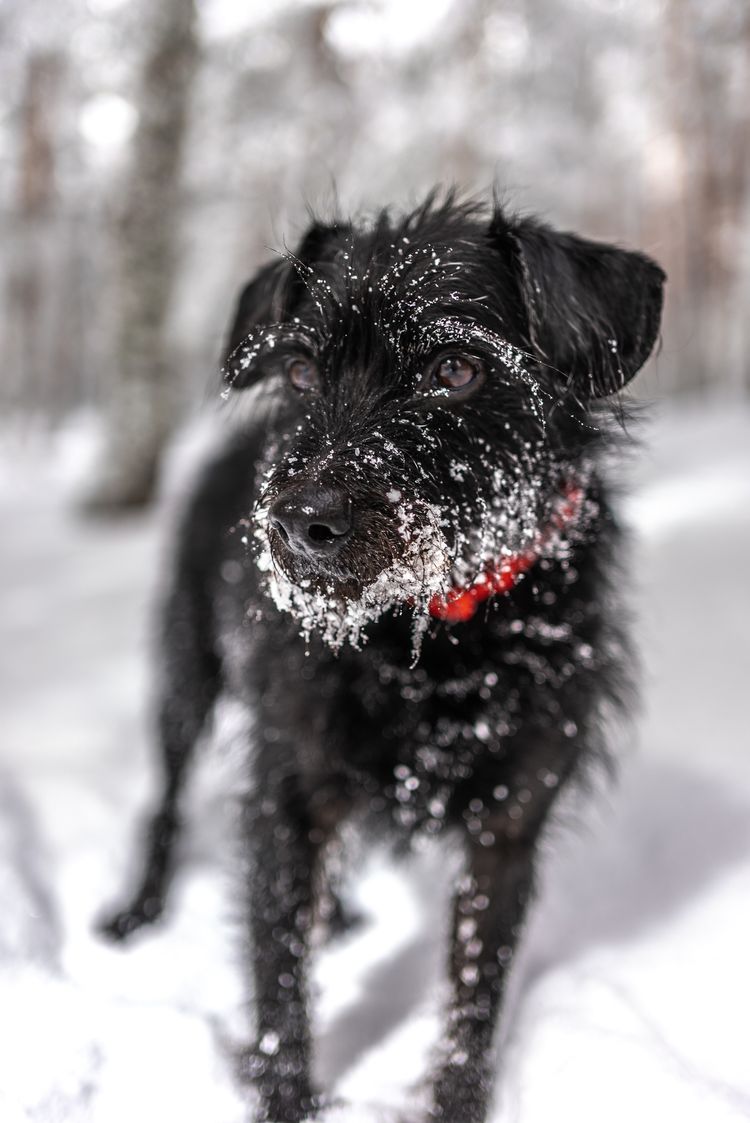 Depositphotos / A7880S