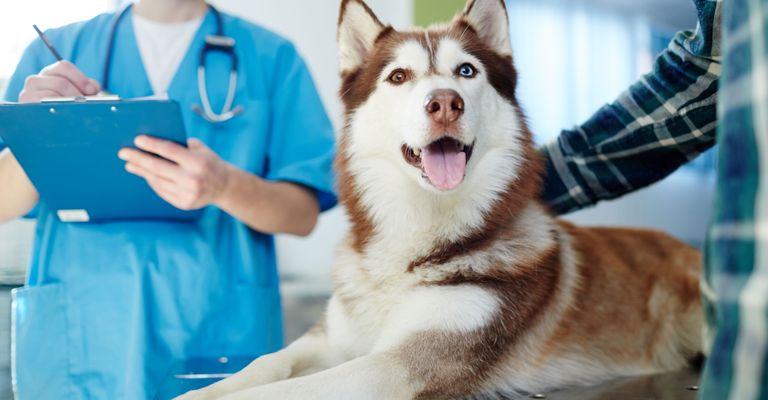 Dog Health
07.06.2021
How much does a vet visit cost for a dog?
Procedure, tips and experience report on the cost of a visit to the vet with the dog.
Tips for a visit to the vet
Unfortunately, it also happens that our faithful companion, the dog, gets sick or injured. If a visit to the vet is announced, panic quickly sets in for dog AND master or mistress.
What does a visit to the vet mean?
A visit to the vet costs money
A treatment is often very expensive. Even for a general examination with consultation, up to 40 Euros are quickly due at the vet. In the case of a serious illness, further examinations and treatments may be necessary, which can add up to several hundred euros. An ultrasound diagnosis, for example, can cost over a hundred euros. Operations are particularly expensive. For a Caesarean section in the dog can even be charged over 400 euros. Not to forget: Medications and injections also cost money. If you have to go to the emergency service because it is the weekend or the veterinary practice is closed, you can expect four times the rate.
Protection with an animal health insurance
To ensure that you can provide your four-legged friend with the best possible medical care without any nasty financial surprises, it is advisable to take out pet health insurance. It pays the costs for expensive medically necessary treatments and operations. Regular vaccinations or routine examinations are not included. Health insurance for dogs is available for as little as 5 euros a month.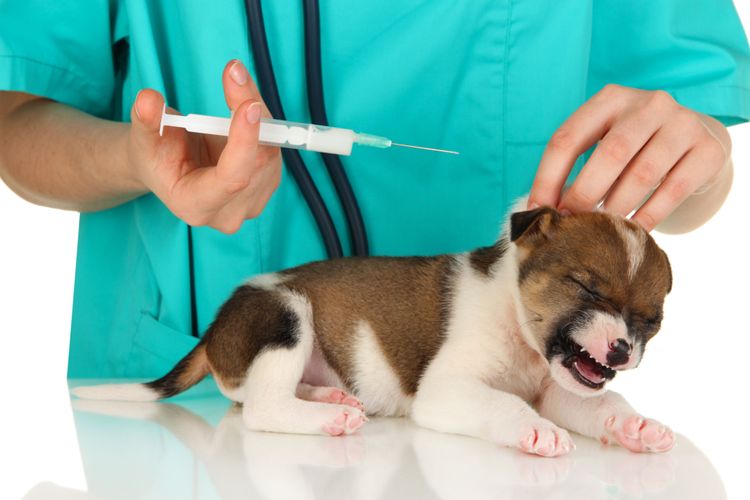 Vet means stress for dog and dog owner
Not only masters or mistresses have stress to get their four-legged friend into the practice. Under circumstances one meets there also still on narrowest area, in the waiting room, unloved suffering comrades. Also for the ill fur noses the veterinary practice means an enormous load. A strange environment, unpleasant smells - the fear sweat of the dogs, which were previously in the practice, smell the fur noses only too well - and possibly pain by the treatment. You can literally see the stress in the dogs' faces: crouched posture, ears hanging down, tail tucked.
Tips for less stress at the vet
In order to counteract the stress a little, you should visit a sensitive veterinarian of your confidence. There are big differences. From an early age, you should train your dog for the "emergency vet". You can practice with him to be touched everywhere. Especially delicate areas like mouth, ears and eyes are not easy to inspect. And especially not if it is the first time.
Furthermore, you can visit the vet every now and then without your furry friend being sick. This way your dog can slowly get used to it. If the vet is kind enough to give him a treat each time as a reward for good behaviour, the dog will associate the visit to the vet with something positive. This way it won't be so bad in case of emergency.
If you have an appointment with the vet, you should definitely leave in time to avoid unnecessary stress by rushing. It's also best to try to calm your nerves beforehand. Maybe you are practiced with relaxation trainings like meditation or yoga. If not, drinking a cup of tea or coffee beforehand will help you to relax.
Let's hope that you and your furry friend will be spared a visit to the vet. In any case, you are now well prepared.
In summary, you should calculate with about 50 Euro per month. This should be set aside in your savings account for vet visits, vaccinations and possible emergencies, so that you have the money just in case. From our own experience we can definitely recommend this.
Banner: Shutterstock / Pressmaster
Author

Johann is a passionate dog fan since 1986 and a proud dog dad of a Labrador mongrel since 2018. Besides his work as an IT expert, he also writes for dogbible and shares his knowledge and experiences about dogs there.
Subscribe to our newsletter
to stay up to date on dog trends.
We won't spam your inbox! We won't sell or rent your email address.
To find out more, view our
Privacy Policy