Dogs with low energy level
Dogs with low energy levels are usually less active than other dogs and have a lower need for exercise. These dogs usually prefer a quieter life and can quickly become exhausted if they have to do too much physical activity.
Not every family or individual is looking for an energetic four-legged friend who is constantly on the move. Sometimes it's the dogs with low energy levels that fit better to one's lifestyle and are the ideal choice for a harmonious coexistence. In this blog post you will learn more about dog breeds with low energy levels, their advantages and which people they suit best.
Some of the most popular dog breeds with low energy levels are:
English Bulldog
Basset Hound
Pug
Chow Chow
Shih Tzu
French Bulldog
Tibetan Terrier
Havanese
Cavalier King Charles Spaniel
Maltese
Advantages of these dogs:
Less urge to exercise: dogs with low energy levels require less physical activity, making them better suited for people with quieter lifestyles or limited mobility.

Serenity: these dogs are often more relaxed and less easily upset. They are well suited for families with young children or for older people looking for a calm companion.

Adaptability: Low energy dogs tend to adapt better to different living situations, including smaller apartments and homes without large yards.

Easier to handle: Because they are less active, these dogs are usually easier to control and require less attention and training to keep their energy in check.
People they are best suited to:
Seniors: older people looking for a calm companion will benefit from a dog with a low energy level that requires less physical activity and is more laid back.

Families with young children: Low energy dogs are often more patient and calm with young children, making them an ideal match for young families.

People with limited mobility: for people who can't be as active due to physical limitations, low energy dogs are a good choice because they require less exercise.

Working people: people with long working hours or little free time can benefit from a low energy dog, as they require less time and effort for extensive walks or sports activities.
Conclusion:
A low energy dog can be the ideal choice for people looking for a relaxed and laid-back companion. They adapt well to different lifestyles and can be an enriching addition to family life. Before choosing a low energy dog, however, you should sic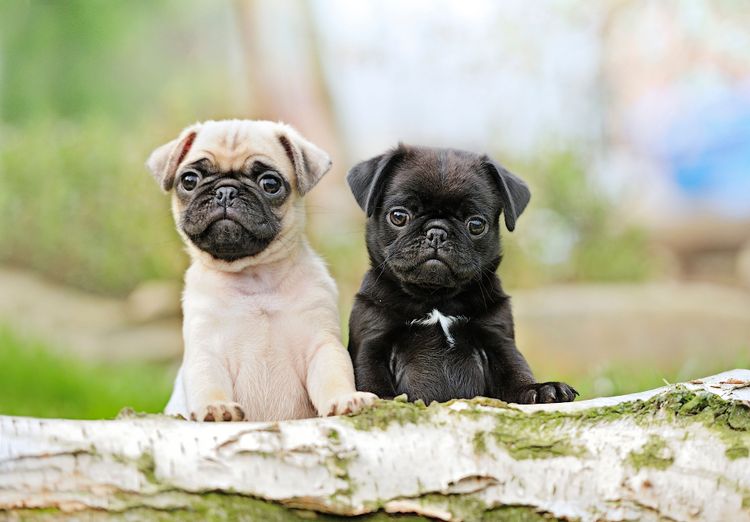 Shutterstock / Tatjana Drewka
Subscribe to our newsletter
to stay up to date on dog trends.
We won't spam your inbox! We won't sell or rent your email address.
To find out more, view our
Privacy Policy