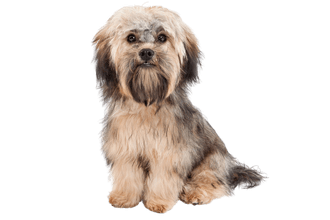 Havanese
Breed description: Character & Co
Facts & Origin
Origin and history of the Havanese
The "Bichon Havanais", also known as Havanese, officially comes from Cuba. Another name used to be "Havana Silk Dog".
However, this breed originated from semi-wild coastal dogs on the western Mediterranean coast of Spain and Italy. From there, they were probably brought to Cuba by Spanish conquistadors or Italian overseas captains, where they developed as a distinct breed. At that time, despite their size, they were used as herding dogs for livestock. The name is due to the misconception that Cuba was the place of origin, to which the most common Havana color (tobacco) of these dogs had led.
Especially in the 17th century, the Havanese became a popular companion dog for noble ladies, but soon fell into oblivion afterwards. In the past, he was also shown a lot at traveling theaters and in circuses, because it is easy to teach him any tricks.
Nowadays, since the 1950s, almost all old Havanese bloodlines have died out in Cuba. Apparently, however, individual dogs could be imported to the USA - where they have remained ever since. Finally, in the 1980s, some specimens returned to Europe.
Suitability and keeping
The Havanese is basically a companion dog and is often called a "lap dog". Thanks to its size, it does not require hours of walking, so it is also suitable for keeping in the apartment or city. Besides, he is a great family as well as beginner dog, suitable for seniors and reports strangers in the house as a small watchdog.
Banner: Shutterstock / Victoria Rak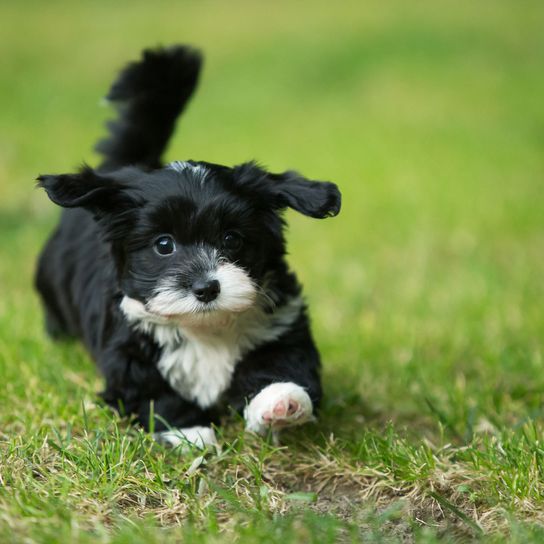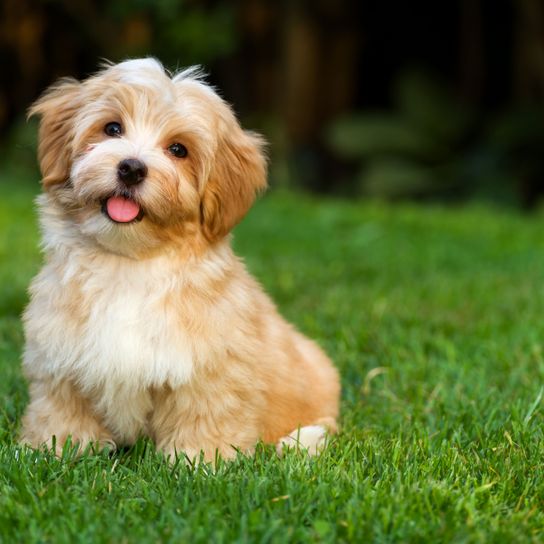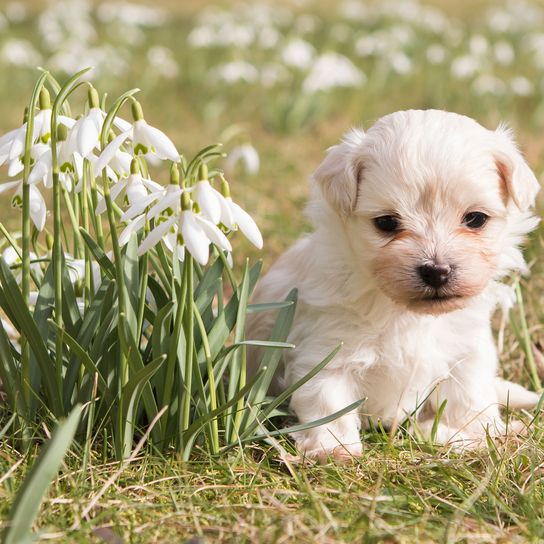 | | |
| --- | --- |
| Alternate Name | - |
| Origin | Cuba |
| Life expectancy | 13 - 15 years |
| Care requirements | high-maintenance |
| | |
| --- | --- |
| Activity level | low |
| FCI group | Bichons and related breeds |
| AKC group | Toy Group |
| KC group | Toy Group |
Attitude, character and temperament of the breed
Typical character traits of the Havanese
You just have to love the Havanese! The small spirited dogs wrap their humans around their finger in no time. They are sweet, smart and extremely people-friendly. Even in the breed standard, these adorable animals are described as loving as well as happy, attractive and playful - even a bit foolish. The Havanese loves children and loves to play with them. However, as with all dogs, younger children should never be left unsupervised with the dog for long periods of time. When he has had enough romping, he will cuddle extensively and happily with his human. They are generally quite bright and easy to train to be an alert dog.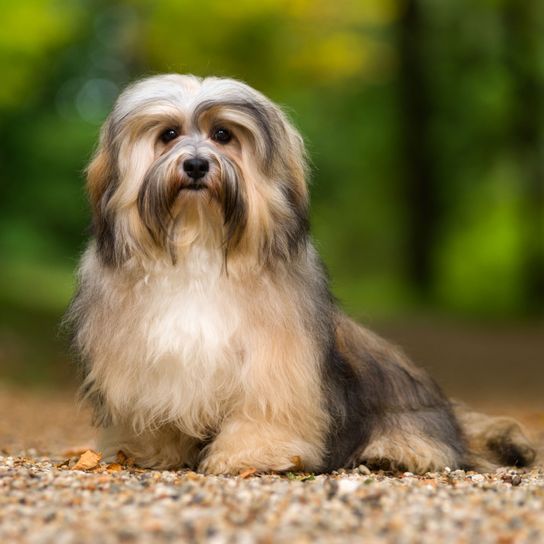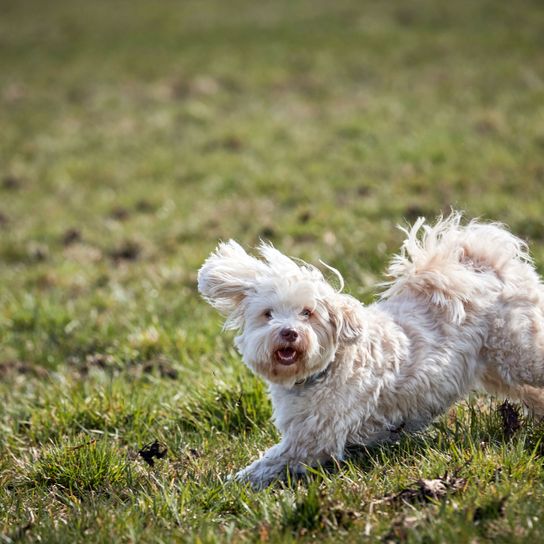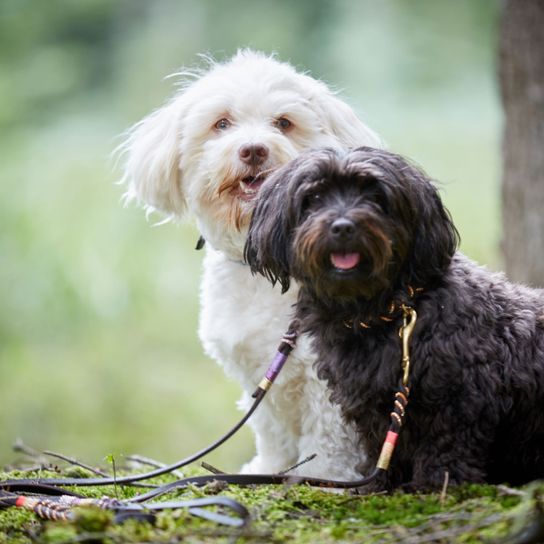 Health and breeding information
Breed-typical diseases of the Havanese
The Havanese breed has remained completely free of breed-typical diseases until today.
However, as a small breed, the Havanese is not spared from patellar luxations. In addition, attention should be paid to hemophilia A and a possible cataract. Therefore, despite its good health, a regular health check should be done. At least one annual check-up is recommended from the age of seven at the latest.
Care and life expectancy
Even though the Havanese does not shed much, his coat often causes problems as it tends to become matted. If they are not removed, your companion is many times more susceptible to skin fungus and inflammation. If you pay attention to this, as well as to an appropriate diet and carry out regular health checks, as is necessary for any dog, this dog breed can quickly become up to 15 years old.
Breeding and purchase
A purebred Havanese puppy with papers costs from 800 Euro upwards.
Be careful not to end up with a mass breeder. You can recognize a good, private breeder by the fact that he offers only one or maximum two breeds and also only one litter per year and bitch. You can find recognized and reliable breeders through the umbrella organization VDH.
Although small dogs are less common in animal shelters, with a little luck you can also find a real Havanese at an animal shelter. The best way to do this is to use Germany-wide registers and placement exchanges.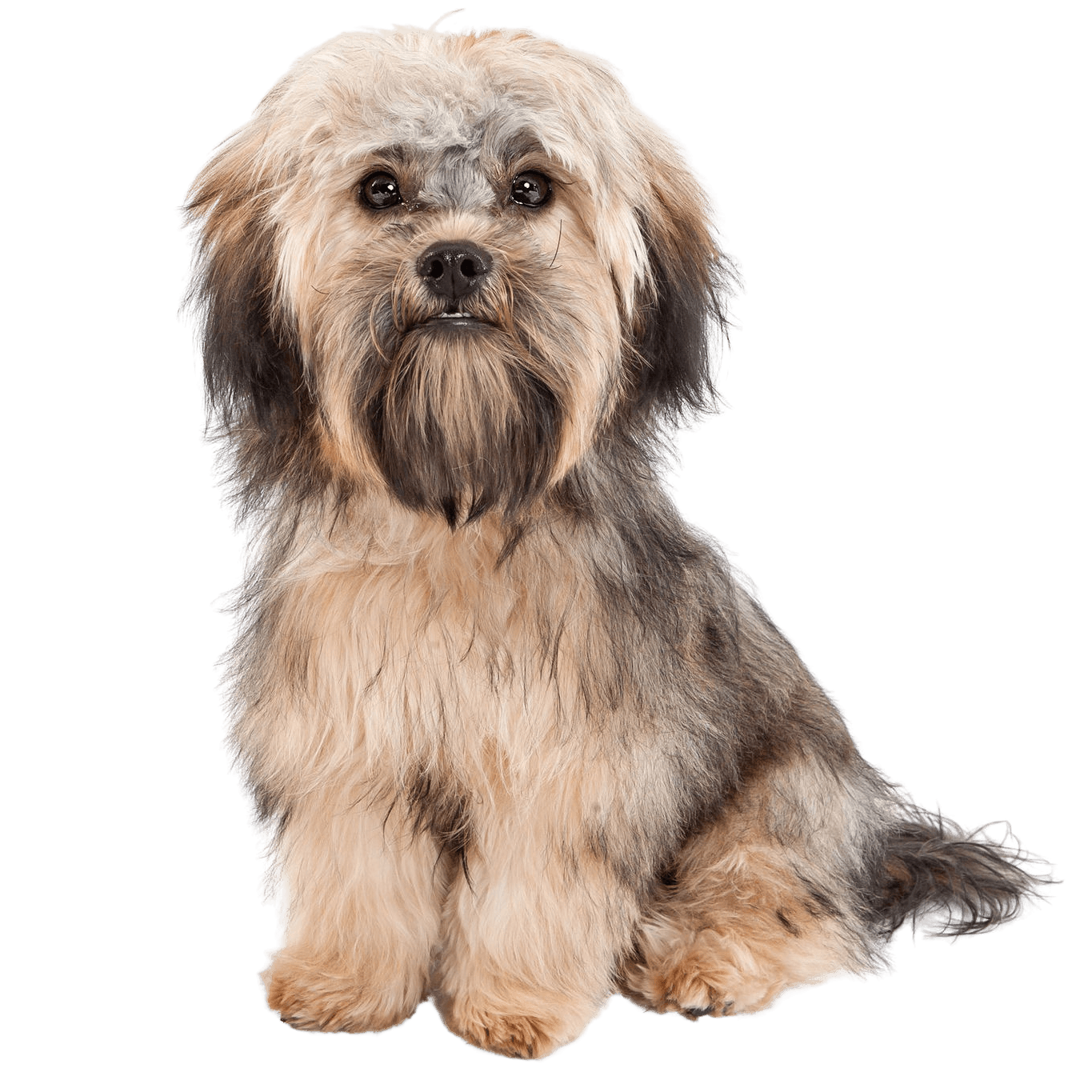 Breed characteristics of the Havanese
The Havanese is classified by the FCI in Group 9 (Companion and Society Dogs), Section 1 (Bichons and related breeds). It does not require a working test.
This small breed exhibits a strong, low-walking dog whose gait is lively and elastic, which is in keeping with its cheerful character. An adult Havanese almost always remains below 30 cm in height at withers. Males and females do not differ so much as it is the case with other dog breeds. Their weight is about 5-9kg.
The head
According to the breed standard, the ratio of the length of the head to the length of the torso (measured from the withers to the base of the tail) should be 3:7. The broad skull itself is flat to very slightly domed and the forehead rises a little. Seen from above, the skull is rounded at the back and almost straight and square on all other sides.
The muzzle
The muzzle of the Havanese tapers slightly and progressively towards the nose, which is black or brown. The lips are thin and dry and should be well fitting. This breed usually has a scissor bite, the absence of PM 1 (premolars 1) and M3 (molars 3) is tolerated. The cheeks are very flat.
The eyes
Noticeable in the Havanese are the rather large almond-shaped eyes, which should be as dark brown as possible. Their expression friendly. The rim of the eye should be dark brown to black.
The ears
The pointed ears, covered with long fringes, are set high and fall along the cheeks. They form an inconspicuous fold, which raises them slightly. Neither protruding like a windmill nor close to the cheeks.
The body
The length of the body slightly exceeds the height at the withers. The topline should be basically straight but slightly arched over the loins.
The tail
The Havanese carries his tail high, either in the form of a crook or, preferably, curled over the back. The feathering should be long and silky.
The limbs
The frame looks dry and straight and therefore shows good bone structure. The distance from the ground to the elbow should not exceed that between the elbow and the withers.
Both the front and hind feet are slightly elongated in shape as well as small. The toes should be close together.
The coat
The woolly undercoat of the Havanese is only slightly developed, often it is even missing completely.
The top coat, on the other hand, is very long (12-18cm in an adult dog), soft, smooth or wavy and may form curly strands.
In terms of color, completely pure white Havanese are rare, but there are also fawn-colored specimens in various shades (slightly black clouded is permissible), black, typical Havana-brown, tobacco and reddish-brown. Spots in the mentioned colors are permissible, as well as brand markings in all shades.
| | |
| --- | --- |
| Size ♀ | 23 - 27 cm |
| Weight ♀ | 4 - 7 kg |
| Size ♂ | 23 - 27 cm |
| Weight ♂ | 4 - 7 kg |
| Suitable For | Beginner, Seniors |
Colors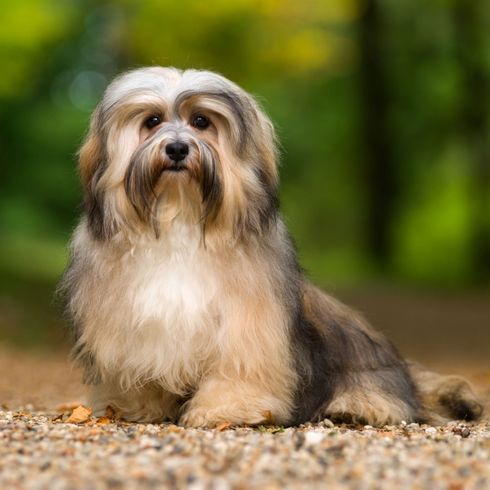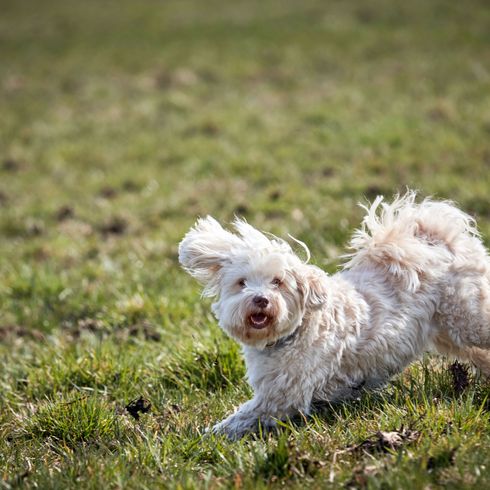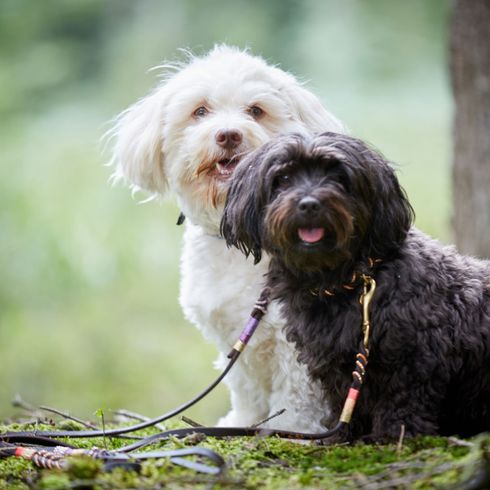 FAQ
A puppy costs about 2000 euros.

A Havanese can be barky, but with good training is also a very calm companion.

A Havanese is fine with an hour of exercise a day.

The Havanese is a small breed of dog known for its friendliness, intelligence and affection.

A Havanese has a life expectancy of 12 to 15 years.

No, the Havanese is not hypoallergenic. It can cause reactions in people with dog allergies.

A Havanese is intelligent and eager to learn, but also temperamental. Yet, he is considered very easy to train. It is important to provide him with clear structure and guidance and to use positive reinforcement training. Socialization and mental as well as physical stimulation are also important for the overall development of the dog.

Yes, the Havanese is an excellent beginner dog.
Author

Sissi is a blogger since 2014, came on the dog 2018. Since then she struts daily her 10000 steps with Loki through the world. The Beagdor (Labrador-Beagle mix) is a therapy dog for children and also accompanies her to schools. Secretly she fancies a French Bulldog as a second dog.
Subscribe to our newsletter
to stay up to date on dog trends.
We won't spam your inbox! We won't sell or rent your email address.
To find out more, view our
Privacy Policy