Requirements of the dog law
Before acquiring a dog, you should inform yourself sufficiently about the regulations and laws that apply in North Rhine-Westphalia and in your city. This is important to avoid penalties and fines.
First of all, the state dog law regulates basic things in dealing with dogs:
Duty to avoid dangerous situations caused by your own dog.
Compulsory leashing in public places and at events (except dog runs)

Parks and sidewalks
railway stations
Pedestrian zones
walking areas
Crowds
City centres
Public buildings (kindergarten, school)

Prohibition of aggression training with regard to dog fighting, breeding and crossing of dangerous breeds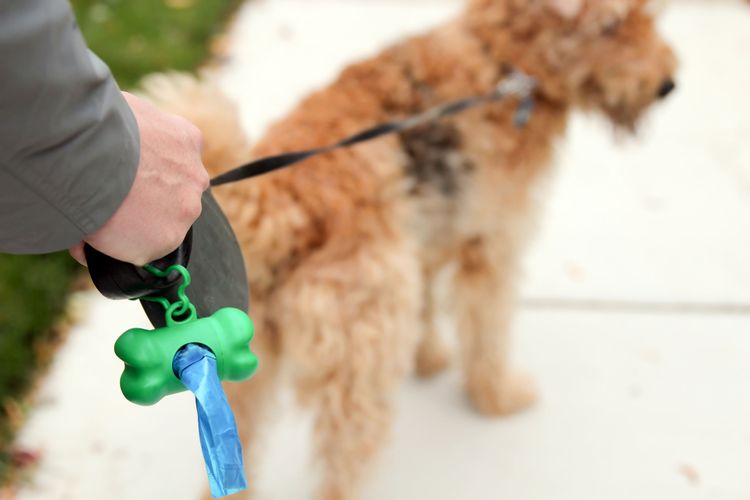 Keeping of listed dogs
Furthermore, the requirements for keeping list dogs in NRW are also listed in the State Dog Act. Listed dogs include, for example, pit bull terriers, bull terriers, American Staffordshire terriers or Staffordshire bull terriers. These dogs can become more pleasing than other dogs because of their enormous biting power, musculature and their body size and weight. In addition, these dogs are more prone to aggressive behavior than other breeds if they are not raised properly. The keeping of a list dog in Germany is therefore subject to certain regulations and restrictions:
Age of majority of the owner
Certificate of competence for dog keeping
Presentation of a police certificate of good conduct
Breakout-proof accommodation must be guaranteed
Liability insurance
The dog must be marked with a microchip
The following requirements also apply to keeping a listed dog:
Leash requirement outside of private property
Muzzle obligation (some cities grant an exception under certain circumstances)
Several listed dogs may not be kept at the same time
Obligation to notify the owner if the dog is given to another owner or if the owner moves
Firm hand of the owner is necessary
The muzzle obligation and the stricter leash obligation for listed dogs in North Rhine-Westphalia can be lifted by a character test, in which it must be proven that the dog does not show aggressive behaviour. After passing the character test, the dogs may be led without a muzzle and leashed in all places, just like all other dogs.
Keeping large dogs
Special regulations also apply to the keeping of large dogs. However, these are not as extensive as when keeping a listed dog. A dog is classified as a "large dog" if it either reaches a withers height of at least 50 cm, or a weight of at least 20 kg. In this case, there are also some particularities that you should take into account:
The keeping of the dog must be registered with the public order office.
A certificate of competence must be provided
A certificate of good conduct from the police must be presented
Liability insurance for the dog must be taken out.
Dog tax in NRW
Furthermore, the dog tax applies within Germany. This means that you have to report the keeping of your dog to your city or municipality. Regular controls are carried out and high penalties are due if you do not pay dog tax.
The amount of dog tax depends on your region. On average it amounts to 80-90 € per year for dogs. For listed dogs and fighting dogs, the tax is significantly higher. It is then on average 150-200 euros per year. The tax becomes more expensive for each additional dog per year.