Facts & Origin
The Cockapoo is an adorable and versatile hybrid dog that is the result of crossing a Cocker Spaniel and a Poodle. Although it does not conform to any official breed standard and is not recognized as a breed in its own right, the Cockapoo has enjoyed great popularity in America since the 1950s.
Origin and history
This mixed breed dog combines the positive characteristics of both parent breeds and finds use as a companion dog and hunter. Its hunting instinct is due to the heritage of the Cocker Spaniel, while the influence of the Poodle brings intelligence and an allergy-friendly coat.
Suitability and attitude
The Cockapoo is an energetic dog that is suitable for living in both an apartment and a house with a garden, as long as it is given adequate exercise and activity. He shows interest in a variety of dog sports, bringing joy and variety to his owners' daily lives.
Overall, the Cockapoo is a versatile and charming four-legged friend that integrates perfectly into family life and shines both as a loyal companion and as a talented hunter or sports partner.
Banner: Shutterstock / Samuel Germaine-Scrivens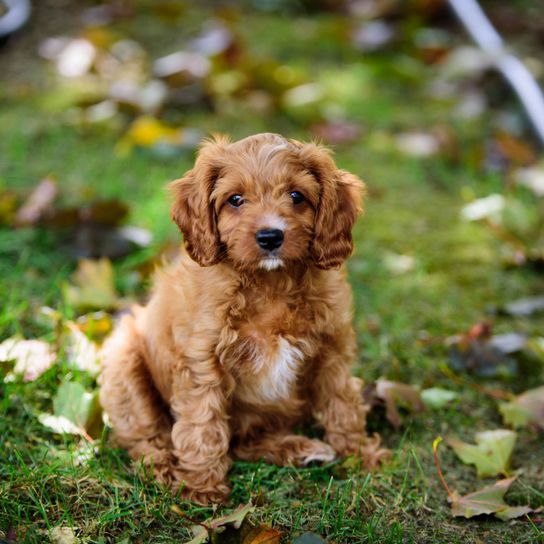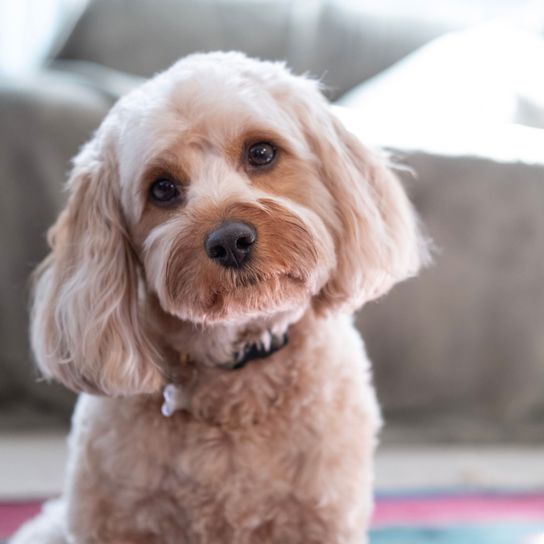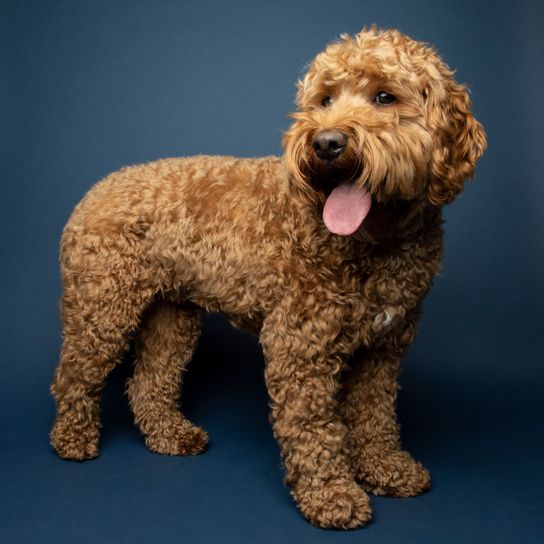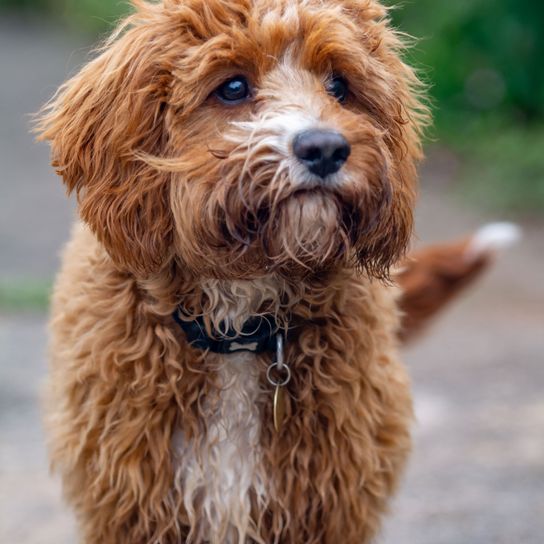 | | |
| --- | --- |
| Activity level | low - average |
| FCI group | not recognised |
| AKC group | not recognised |
| KC group | not recognised |
More Cavalier King Charles Spaniel mixes
More Cocker Spaniel mixes
Attitude, character and temperament of the breed
A happy and spirited companion
The Cockapoo is an extremely spirited, happy and affectionate dog that enriches everyday life with its curiosity and activity. His sensitive and affectionate nature makes him an ideal family member and loyal companion.
Intelligence and trainability
Thanks to its intelligence, the Cockapoo is usually easy to train and trainable. However, this also means that he needs sufficient mental and physical exercise to prevent possible behavioral problems. A combination of training, play and walks will help keep the Cockapoo happy and balanced.
Child-friendly family dog
The Cockapoo is especially well-suited to families with children because of his patient and loving nature. He is tolerant, playful and cuddly and usually gets along well with other pets.
Dealing with hunting behavior
Although the Cockapoo is bred to be a companion dog, be aware that it may exhibit hunting behavior due to its lineage. If the dog will not be used for hunting, it is important to teach it to control this behavior through proper training. This is especially relevant to avoid problems with recall or leash handling.
Overall, the Cockapoo is a versatile, friendly, and intelligent dog that, with proper training and exercise, will integrate nicely into family life and provide many years of enjoyment and entertainment.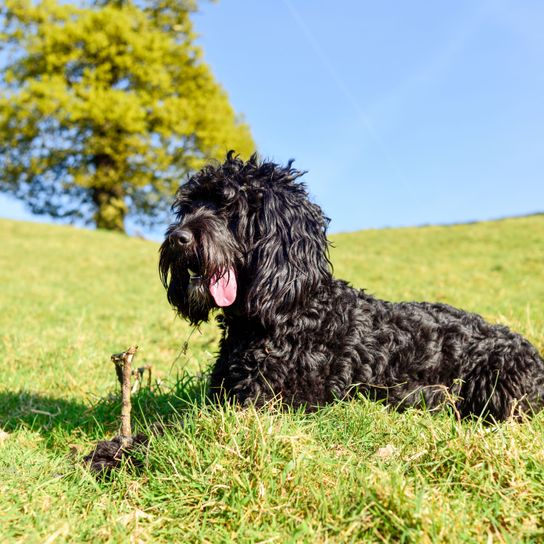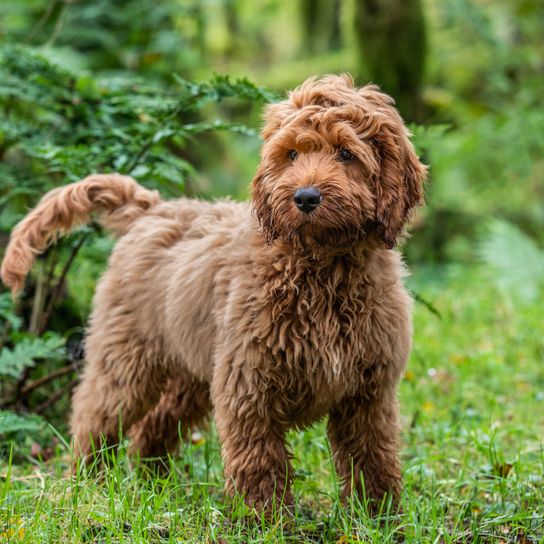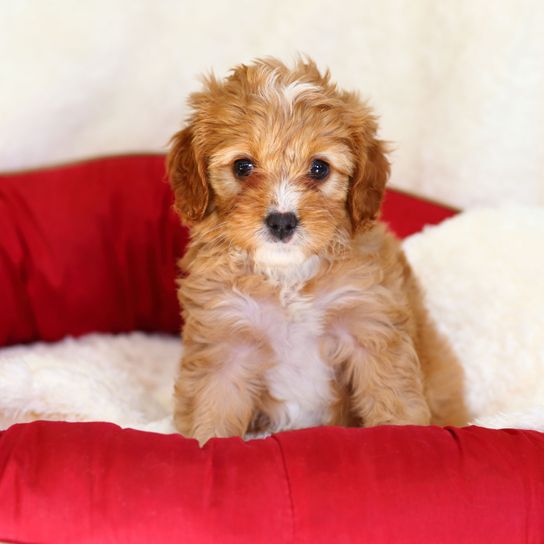 Breed diseases of the Cockapoo
In principle, the crossing of two breeds can reduce the risk of hereditary diseases. Since in this case even both parent breeds are relatively healthy breeds, the Cockapoo is also endowed with high health. Nevertheless, you should pay attention in the following areas:
Progressive retinal atrophy
Glaucoma
Hypothyroidism
Patellar luxations
Von Willebrand disease
Collapsed trachea (especially Toy size)
Hypoglycemia
Familial nephropathy
Life expectancy
Due to hybrid strength, the breed is very resistant to disease and is therefore considered very long-lived. It usually lives between 12 and 17 years.
What to consider when buying a Cockapoo?
If you want to buy a Cockapoo, you must make sure that you do so with a reputable breeder, so that no unforeseen and unwanted diseases occur. The matings should be chosen carefully and the parents must both be healthy. It is desirable if the breeding fitness has been checked by a veterinarian.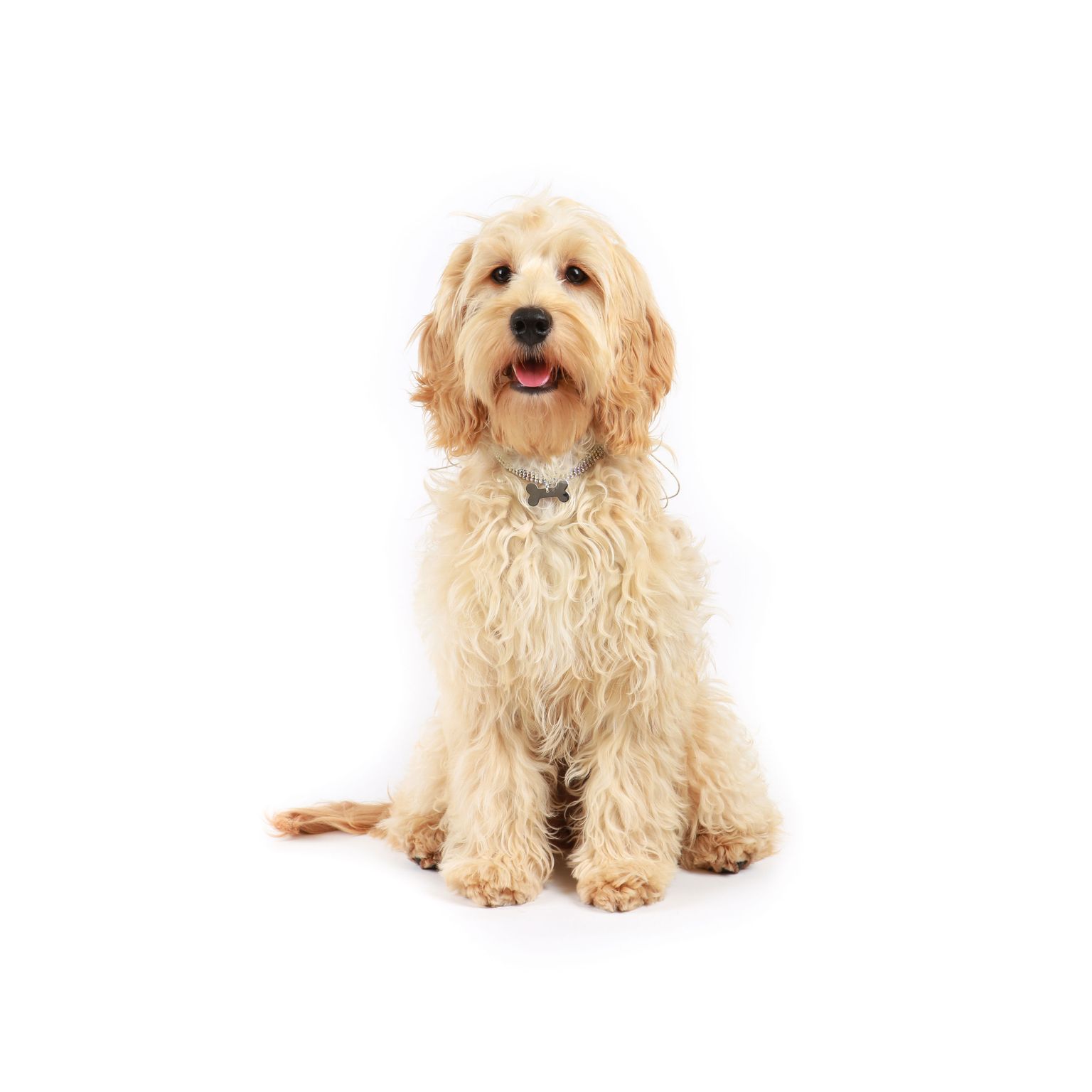 Appearance & physique of the Cockapoo
Variety of coat types and colors
The Cockapoo is a small to medium sized hybrid dog that has an impressive range of coat variations. His coat can vary from slightly wavy to heavily curly and can be both solid and multi-colored. Virtually any color is conceivable, making each Cockapoo unique.
Allergy friendly
Thanks to its genetic makeup, there is a good chance that the Cockapoo is suitable for allergy sufferers. However, this should always be checked by a professional as well as the affected person themselves to ensure individual tolerances.
Different sizes
The size of the Cockapoo depends on the variety of Poodle it is bred with. This results in the following subdivisions:
Teacup Cockapoo: 20-30 cm and 2-3 kg.
Toy Cockapoo: 35 cm and 5-6 kg
Mini Cockapoo: 30-40 cm and 6-9 kg
Maxi Cockapoo: 35-45 cm and 8-14 kg
These size variations offer dog lovers the opportunity to find a Cockapoo that perfectly fits their lifestyle and space constraints. Regardless of size, Cockapoos are characterized by their friendly, outgoing nature and appealing appearance, making them an extremely popular choice among hybrid dogs.
Colors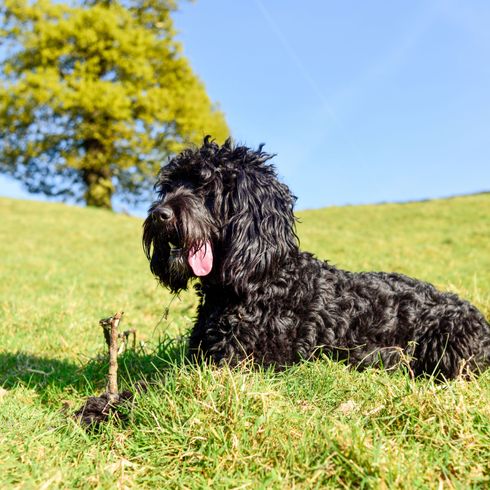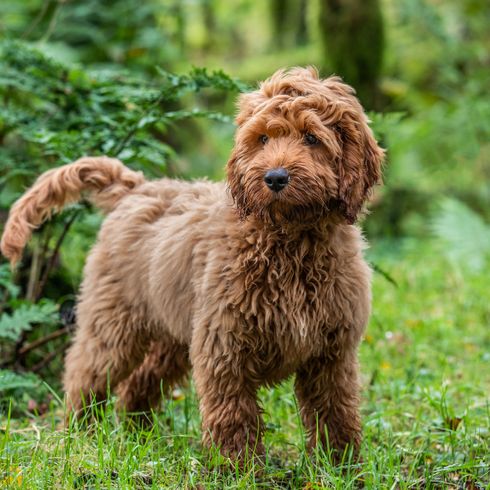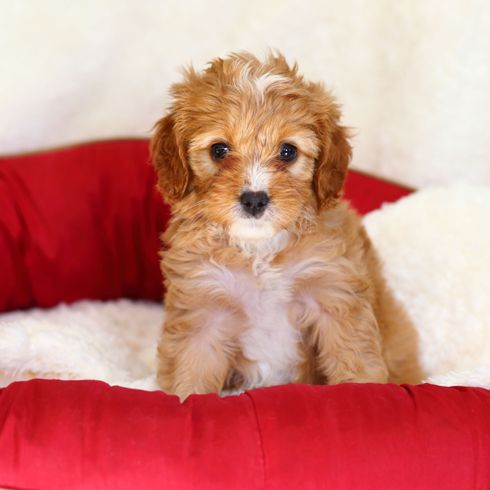 Known Diseases
Kidney disease

Symptoms of kidney disease in dogs: increased urination (polyuria) increased water intake. Inflammation of the mucous membrane of the mouth. Loss of appetite

valvular insufficiency

Heart valve diseases in dogs are among the most common heart diseases. Most often it is an acquired change in a heart valve.

Mitral Valve Diseas (MVD)

Mitral valve disease in animals and dogs, respectively

Curly Coat Dry Eye

Eye disease in dogs.

Epilepsy

Definition: Dog has epilepsy if, for example, at least two epileptic seizures occur more than 24 hours apart.

Progressive Retinal Atrophy (PRA)

Progressive retinal atrophy (PRA) is a slowly progressive death of the retina in dogs.
FAQ
A Cockapoo costs between 2000 and 3000 euros.

Yes, because Cocker Spaniels and Poodles also have an undercoat.

Hybrid mixtures with the poodle are quite a few. In fact, the Poodle is considered a hypoallergenic and family-friendly breed, and is therefore popular to cross with other breeds. Especially popular is the Cockapoo, the Havapoo, the Labradoodle and Goldendoodle.

Yes, the Cockapoo is usually also suitable as a hunting dog.

Not always. Cockapoo has the dispositions to be suitable for allergy sufferers, but this is not the case with all specimens. Therefore, a test should be carried out.

A Cockapoo can reach an age of up to 17 years due to hybrid vigor.

Yes, the Cockapoo is usually a very active breed and therefore needs enough exercise.

A Cockapoo is a hybrid breed and is bred by crossing between a Cocker Spaniel and a Poodle.

Yes, the Cockapoo is less susceptible to disease as a hybrid dog.