Muscular dogs
The breeding of muscular dogs, often characterized by their impressive physique and strong musculature, is practiced in numerous societies. In the past, these dogs were bred for special tasks such as guard and working dogs.
The impressive strength and beauty of muscular dogs: a look at the world of powerful four-legged friends
The impressive strength and beauty of muscular dogs: a look at the world of powerful four-legged friends.
Muscular dogs exert a special fascination. They combine strength and endurance with an often endearing character. Here are some dog breeds known for their impressive physiques.
Bull Terrier: This breed is characterized by its unique egg-shaped head and athletic build. With their strong shoulders and muscular structure, they are an impressive sight.
Greater Swiss Mountain Dog: These dogs are large, strong and muscular. They were originally bred for farm work and are known for their strength and endurance.
Alaskan Husky: These dogs are known for their sled racing abilities. They have a light, muscular build and are extremely enduring.
Boston Terrier: Despite their smaller size, Boston Terriers have a compact, muscular structure. They are lively and athletic, with a friendly and outgoing personality.
American Pit Bull Terrier: This breed is known for its powerful stature and broad, muscular face. They are agile and strong dogs that need to be well trained and socialized.
Thai Ridgeback: This rare breed of dog is known for its muscular and athletic build. They are independent and have a strong ability to think and act independently.
Dogue de Bordeaux: One of the oldest French dog breeds, these dogs are known for their impressive size and muscular build. They are strong, courageous and have very pronounced muscles.
These dog breeds show that muscularity and beauty can go hand in hand. With proper care, nutrition and training, these dogs can live full and healthy lives while giving loyalty and love to their owners.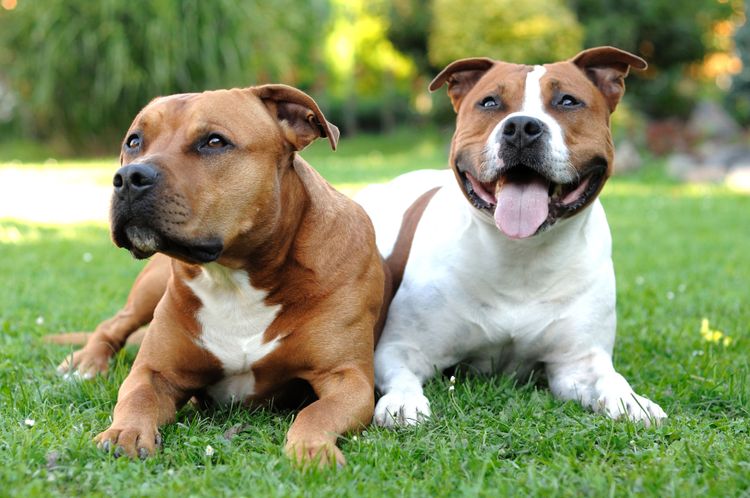 Shutterstock / Hamik
Subscribe to our newsletter
to stay up to date on dog trends.
We won't spam your inbox! We won't sell or rent your email address.
To find out more, view our
Privacy Policy