Dog eats pig bones - is it dangerous? Everything you need to know about bones and dogs
We all cherish and love them, our furry, four-legged friends. Dogs are capable of changing their humans' entire lives from the ground up, in a positive sense. They bring joy and variety to everyday life, exercise and loyalty. Dogs would do anything for their owners and are non-judgmental. They don't care about stereotypes, they love us for who we are. This is an essential point why there is a saying that dogs are better people. Everyone can interpret and construe this phrase to some extent for themselves. But one thing is certain, life would be dull, if there were no dogs, no warmth that beams at us when we come home and welcomes us. Your dogs need that affection returned to them in a variety of ways. One great way is special food. The dog is descended from the wolf and we should not suppress this descent completely. This is why dogs love to eat bones. Bones contain important proteins and calcium. These substances strengthen the immune system and bone density.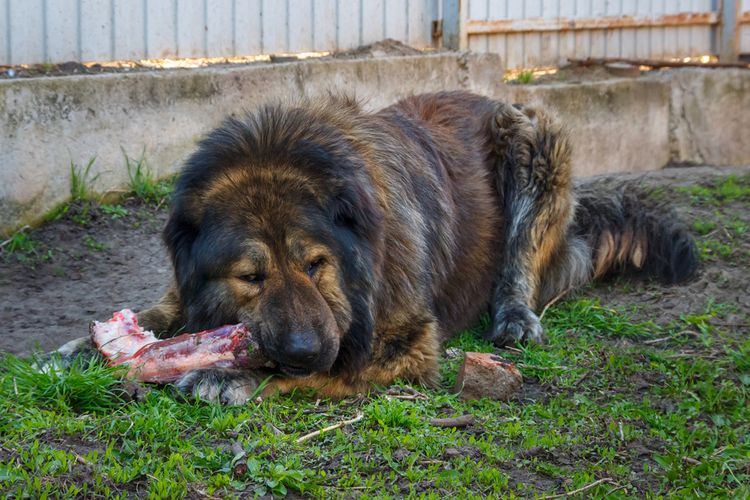 Bones that are not dangerous for dogs
Elementary for you is that bones should only be fed in their raw state! No matter if boiled, grilled or heated in any other way, the bones are dangerous for your dog afterwards. Heating causes a change in the bone structure and makes nutrients disappear. The consistency changes and so pieces of the bone can severely injure the dog. This does not happen in the raw state of bones. Bones from young animals are best, because they contain many important minerals and substances that have a positive effect on the dog. Bones are also beneficial for the dog's teeth, because they stimulate the chewing muscles and advance the natural abrasion of the teeth. In addition, no harmful substances are stored in the bones of the young animal. However, it is important that only materials from beef, pork and lamb should be taken for feeding. The classic example "dog eats rib bones" can therefore be continued without hesitation.
Chicken bones are dangerous for the dog.
It's a myth that's borne out. These bones are brittle. They shatter when chewed, creating splinters. These splinters can have life-threatening consequences for the dog's intestinal tract. Therefore, any feeding of poultry bones to dogs is strictly prohibited! For the sake of your pet, please use only beef, pork or lamb bones. But be careful: bones from older animals can be porous and therefore splinter. So there is also danger for your dog. As mentioned above, please only use raw bones from young animals.
Conclusion for dog bones
It is not a problem if your dog eats rib bones, on the contrary. But it is immensely important to pay attention to the age as well as the origin of the bones. It can only be repeated again and again, chicken bones are dangerous for the dog, please do not feed them! This will benefit your four-legged friend and consequently you as well. A balanced diet is possible with the other varieties. This promotes the balance of your dog and makes the human-dog relationship stronger. Give your dog a piece of his love back and pay attention to these criteria with the bones, he will thank you.