Dog ownership tips
14.02.2021
3 tips for snowshoeing with dog

by Sissi, Sissi has been a blogger since 2014, got on the dog in 2018. Since then, she struts her 10000 steps through the world every day with Loki. The Beagdor (Labrador-Beagle mix) is a therapy dog for children and also accompanies her to schools. Secretly she fancies a French Bulldog as a second dog.
Winter fun for humans and dogs - three tips for snowshoe hiking with dogs
When winter shows its most beautiful side, the air is clear and the snow glistens in the sun, do you really get into the winter mood? And most likely, the positive mood is also transferred to your dog. You can enjoy the winter landscape together on a snowshoe hike. Away from the piste and all the hustle and bustle, a sporty winter experience awaits you.
The following three tips should be followed when you are active with your four-legged friend
1. paws
If your dog has a lot of fur between his paw pads, there are often clumps of ice stuck. It is not uncommon for the ice lumps to be so large that your four-legged friend can no longer walk properly. It can happen that the sharp-edged ice crystals lead to cuts. Before you go snowshoeing with your pet, you should shave or cut off the long hair. If you are travelling on forest roads with your four-legged friend, make sure that the road is cleared but not gritted so that your pet does not injure its paws due to the grit.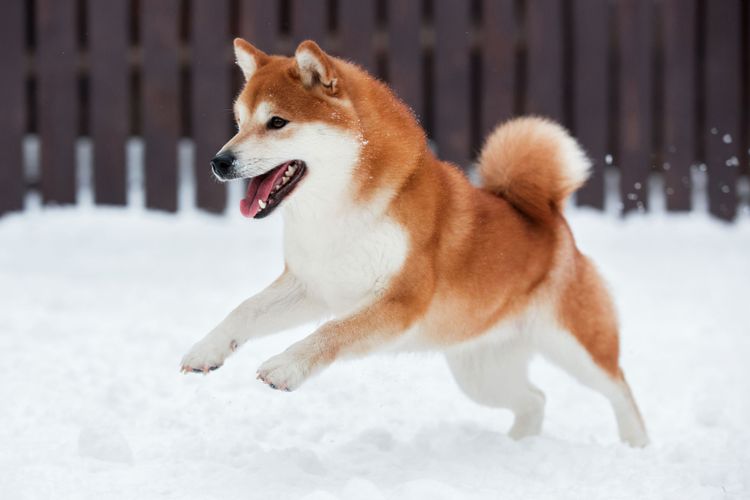 2. your dog needs drinking water
Even during winter activities, even when it's very cold, your dog needs plenty of drinking water. Licking snow can cause severe throat infections in your pet. Take enough water and a water bowl for snowshoeing. Pack the water bottle insulated so your dog doesn't drink the water too cold.
3. when fun becomes serious
Snowshoeing with your dog is becoming increasingly popular. You explore the most beautiful winter landscapes on romantic, snow-covered, lonely paths together with your dog. A quiet, but still sporty winter experience, where you can really let off steam. It is an adventure for you and your dog. However, despite sporting ambition, fun should not be neglected. Take the snowshoe hike slowly so that your four-legged friend can only experience positive things. Then you both grow together to a perfect sport team. You should prepare well for a longer snowshoe hike. There is always the danger that fun turns into seriousness and you or your dog get injured. In the hiking backpack belong:
Energy bar
Water
Water bowl
Aluminium rescue blanket
Keeping the body warm and providing adequate energy are the most important emergency measures for injuries. You may have to wait for help or transport with your dog after an injury. Then not only do you need to protect yourself from the cold, but your dog as well. A blanket will protect both of you from getting chilled.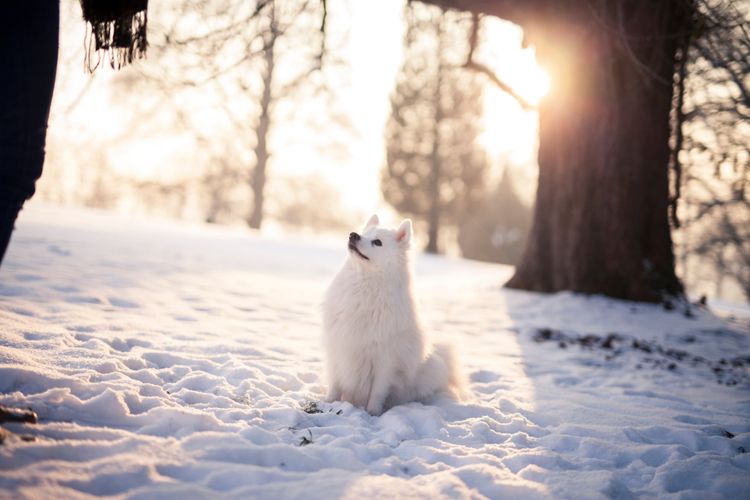 Banner: Shutterstock / Lumi Studio