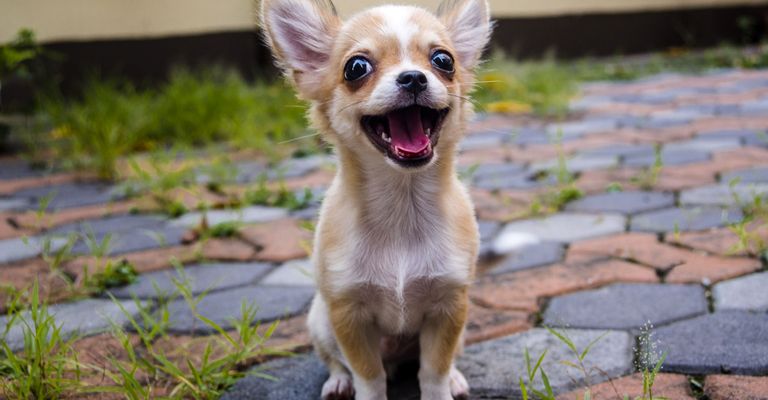 Dog Guide
27.07.2020
Popular dog breeds - these are the 15 most common dog breeds in Germany and Austria
The most popular dogs in Germany and Austria, today in the dog blog dogbible.
15 most popular dog breeds in German-speaking countries
Whether floppy ears, ringed tail or curly coat: dogs have been man's best friend for around 15,000 years.
No question: Living with a dog is good for us!
In the Middle Ages, robust herding dogs were in demand and in the Rococo period, courtiers liked to surround themselves with handy, coiffed lapdogs.
But which breeds top the list of the most popular dogs in Germany and Austria today?
The most popular fur noses of the Germans
Around 5 million dogs live in Germany, including mixed breeds of all sizes, small lapdogs and impressive guard dogs.
The French Bulldog has held on to the number 1 spot for some time now. The small, muscular dog with the grouchy facial expression has a cheerful nature and is also ideal as an apartment dog in the city.
The Labrador is a perfect family dog and will enchant you with his gentle and adaptive nature.
The lively and persevering Australian Shepherd is a perfect companion for the sporty and active.
The Chihuahua is lively and courageous and develops a strong bond with its owner.
The Golden Retriever ranks 5th and is a common breed in Germany. Rightly so, because the lively, yet calm dog exudes cheerfulness and learns quickly.
Sporty, intelligent and affectionate: that's the Border Collie.
The fuzzy Labradoodle is also an ideal family dog: gentle and patient. In addition, he is excellent for allergy sufferers.
Reliable, loyal and adaptive: That is the Rhodesian Ridgeback. The hunting dog originally comes from South Africa.
The uncomplicated and charming Pug is the 9th most popular dog breed in Germany.
Due to its stately size and weight - it can weigh up to 70 kg - the strong Rottweiler feels particularly at home in a house with a garden in a rural environment. It ranks 10th among the most popular dog breeds - and thanks to its attentive character, it is an ideal watchdog.
(Source: https://www.animals-digital.de/hunde/hunderassen/beliebteste-hunderassen/)
These four-legged friends inspire the Austrians
Friendly, intelligent and capable of learning: The Labrador Retriever enjoys great popularity as a family dog in the charming Alpine republic.
The German Shepherd is self-confident and balanced. His intelligence and his distinct protective instinct make him an ideal guard and companion dog.
Small but mighty - and extremely spirited: The Chihuahua
Jack Russell Terriers are fearless and lively and make a great family dog.
The Yorkshire Terrier is a happy companion in all situations. Devoted and spirited, it is loved by young and old, just like the Bolonka Zwetna. This one is playful and curious.
(Source: https://www.hundekot.at/beliebte-hunderassen/)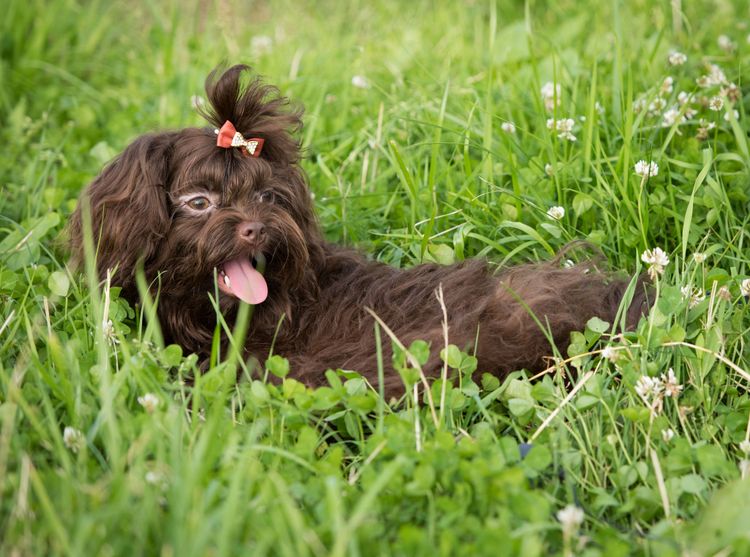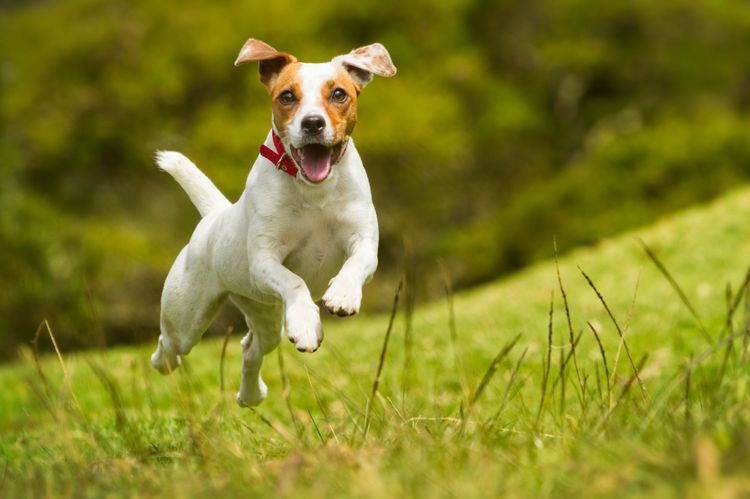 Everything you need to know about our beloved pelt noses.
The price of a dog can vary greatly and depends, among other things, on the breed, the pedigree and the corresponding breeder.
For example, a puppy from a species-appropriate breeding usually costs between 800 and 3,000 euros.
The following information should give you a guideline and are considered average prices:
French Bulldog: 1.000 - 1.500 Euro
Rottweiler puppy: 1.500 - 3.000 Euro
Yorkshire Terrier: from 700 Euro
Bolonka Zwetna: 1.000 - 1.500 Euro
Pug: 600 - 1.200 Euro
Labradoodle: from 2.000 Euro
German Shepherd Dog: 800 to 1500 Euro
Banner: Shutterstock / PITAKSUNTI
Author

Sissi is a blogger since 2014, came on the dog 2018. Since then she struts daily her 10000 steps with Loki through the world. The Beagdor (Labrador-Beagle mix) is a therapy dog for children and also accompanies her to schools. Secretly she fancies a French Bulldog as a second dog.
Subscribe to our newsletter
to stay up to date on dog trends.
We won't spam your inbox! We won't sell or rent your email address.
To find out more, view our
Privacy Policy