Dog ownership tips
25.04.2020
Dog licence
Dog licence - procedure, costs, obligation?
Should everyone be allowed to own a dog, even though they may not have the necessary knowledge for it?
Since 2006, every dog owner in Vienna can voluntarily complete the dog licence, which is supposed to show that he can handle his dog properly. With the completion of the dog license, which is also called a certificate of competence, it is ensured that the social compatibility of the animal is promoted and the prerequisite exists to be able to live in the city, because especially in a city where many people live, it is important that the dog does not pose a danger to others.
Obligation dog licence
Since June 2010 the dog licence is obligatory for dog owners who own a fighting dog. If your dog is on the so-called breed list, the dog licence is obligatory for you by law.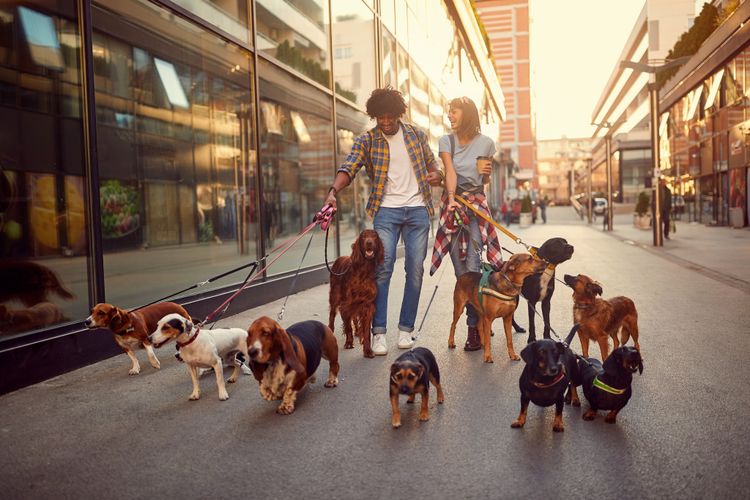 From the time you acquire one of these dogs, you have 3 months to complete the certificate of competence. It is important that you are at least 16 years old and that your dog is 6 months old.
How: The Procedure to get the dog licence
The dog licence consists of two parts, the theoretical and the practical part. In the theoretical part you have to fill in a multiple-choice test with 30 questions, where you have to answer at least 24 questions correctly.
The practical part is divided into 3 modules. If you have occupied yourself sufficiently with dog keeping and walk your dog well on the leash, you don't have to worry, because then you will pass this exam with ease. However, if you do not pass it the first time, you can take it a second time.
Dog Licence Questions
There are a total of 150 dog license questions that can be found online and out of these, 30 will be asked during your exam. You can find these questions under this link:http://www.hundefuehrschein.com/pdf/fragenkatalog-hundefuehrschein-wien.pdf
Dog licence costs
The exam costs a maximum of 25€ and in the following year the dog tax, which is 72€, is waived. This covers the costs of the dog licence.
Which documents do I have to bring with me?
Liability insurance policy

Confirmation of registration

Chip number of the dog
If you have further questions, visit Hundeführerschein.com, there the procedure and other questions are described in more detail.
Banner: Shutterstock / knelson20