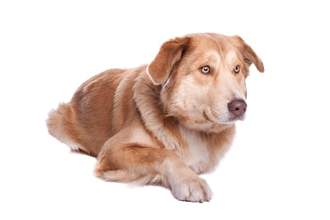 Aidi
Breed description: Character & Co
Facts & Origin
The Aïdi is a beautiful mountain dog from Morocco.
The origin of the Aïdi
The Aïdi originates from the Atlas Mountains. Other names are Atlas Mountain Dog or Atlas Sheepdog. He is the traditional herding and guard dog of the North African Berber tribes and other nomadic peoples of the Atlas Mountains.
The breeding selection always aimed at a fearless and very independent nature. The mountainous regions are a rugged land and required a tough dog. But this dog is not only practical, but also extremely beautiful. The Berbers have always bred particularly attractive utility animals, whether dogs or horses. When naming them, they kept it simple, "Aïdi" translated simply means "dog".
There are only very few Aïdi breeders who breed this dog outside North Africa.
The breed characteristics of the Aïdi
The Aïdi is a large, strong and yet elegant dog. He belongs to the Mollosoids and has great similarities with other European mountain dogs like the Pyrenean Mountain Dog or the Maremma Abruzzo Sheepdog. Aïdis are nevertheless somewhat slimmer, more elegant and more sporty in the general appearance.
Besides the greyhound Sloughi, it is the only officially recognized dog breed from Morocco. The FCI lists him since 1963 under the standard no. 247, group 2 and section 2: Molossoide
fearless and strong herding and guard dog
belongs to the Molossoids
rather rare in our country
Banner: Shutterstock / Erik Lam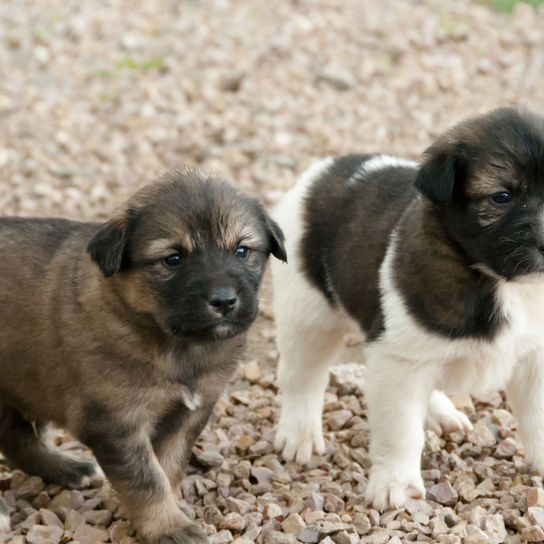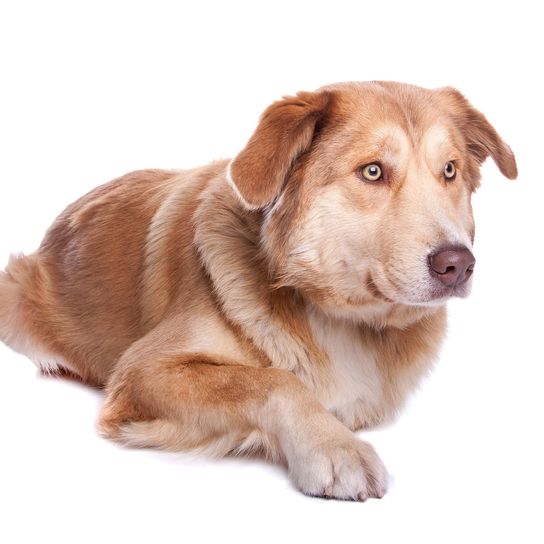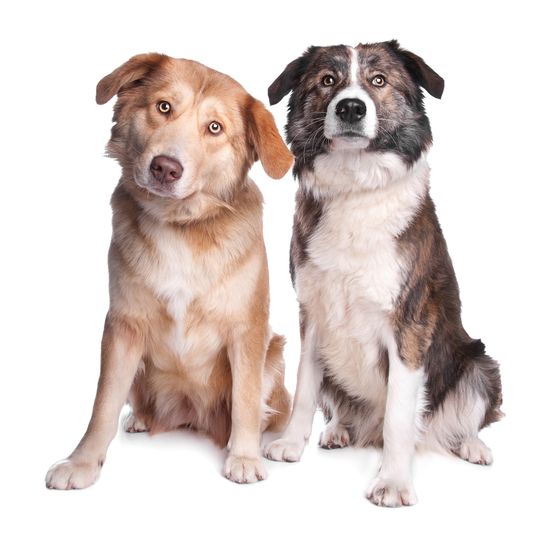 | | |
| --- | --- |
| Alternate Name | Atlas Shepherd Dog |
| Origin | Morocco |
| Life expectancy | 12 - 14 years |
| Care requirements | - |
| | |
| --- | --- |
| Activity level | high |
| FCI group | Molossian type |
| AKC group | not recognised |
| KC group | not recognised |
Attitude, character and temperament of the breed
The typical character traits of the Aïdi
He is a nature boy, who nevertheless likes to join and subordinate himself to humans. However, such independent characters need a secure leadership. Without a task, space and rules, it simply does not know what to do. These dogs have always worked and accompanied the Berbers on their moves.
If you want to keep such an animal in a city apartment or a small house, it will most likely not be happy with it. If you keep sheep or do other farming, you might find an impressive and reliable companion in this great guard dog.
natural and independent
needs solid leadership and a task
absolutely reliable in his work and for his master

Health and breeding information
Breed-typical diseases of the Aïdi
The Aïdi has remained a primitive dog and has so far been spared from breed diseases. If it degenerates into an unemployed prosperity dog, it can be affected by degenerative diseases of the joints and the organism.
Breeding, acquisition and keeping
Mountain dogs are beautiful and robust animals. Nevertheless, in very few cases they are suitable for keeping as a leisure companion or walking dog. Atlas Shepherd puppies are very rarely offered in Central Europe. Accordingly, young dogs can be expensive, if you have found one. An Aidi costs about 1000Euro.

Appearance and coat of the Aidi
The breeding selection of the Berber never foresaw a certain colour. So today this dog exists in many colors and drawings. It can be white with markings and mask, brown, brindle or almost black.
The coat is fine, dense and medium to long. In winter, it forms a dense wool that provides the perfect weather protection.
For a Molosser, the Aïdi is almost graceful. Nevertheless, he is very solidly built, with a muscular torso, strong legs and broad paws. The medium long tail has a slight curve, is well coated and hangs down half high when standing.
in white, black, brown, brindle and multicoloured.
Coat is medium long to long
graceful and nevertheless strong physique
Size, weight and life expectancy of the Atlas Sheepdog
shoulder height males and females 52 to 62 cm
weight males and females 22 to 26 kg
Life expectancy 12 years and more
| | |
| --- | --- |
| Size ♀ | 52 - 62 cm |
| Weight ♀ | 22 - 26 kg |
| Size ♂ | 52 - 62 cm |
| Weight ♂ | 22 - 26 kg |
| Suitable For | - |
Colors
Author

Sissi is a blogger since 2014, came on the dog 2018. Since then she struts daily her 10000 steps with Loki through the world. The Beagdor (Labrador-Beagle mix) is a therapy dog for children and also accompanies her to schools. Secretly she fancies a French Bulldog as a second dog.
Subscribe to our newsletter
to stay up to date on dog trends.
We won't spam your inbox! We won't sell or rent your email address.
To find out more, view our
Privacy Policy