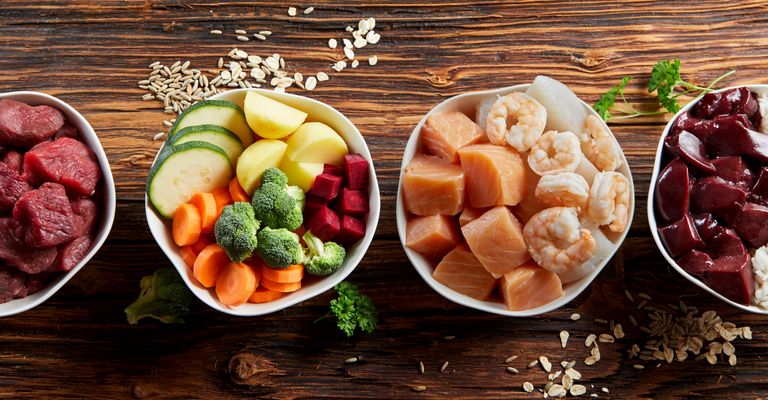 Dog food
17.08.2020
Cooking dog food yourself - advantages and disadvantages
What are the advantages of cooking your own dog food? We have listed all the advantages and disadvantages.
Cooking your own dog food - advantages and disadvantages
Cooking delicious and healthy dog food yourself is not as hard as you might think. Allergy sufferers, old dogs and special breeds in particular benefit from home-cooked dog food.
Make your own dog food
When you cook your dog's food yourself, the result looks just like ready-made food from a can. The only difference is that you know exactly what's in it and it's fun to cook it yourself. The basis is plenty of fresh meat, vegetables and cereals, pasta or rice. Only you decide what goes into it! The cooked dog food is pureed and preserved in jars for several weeks.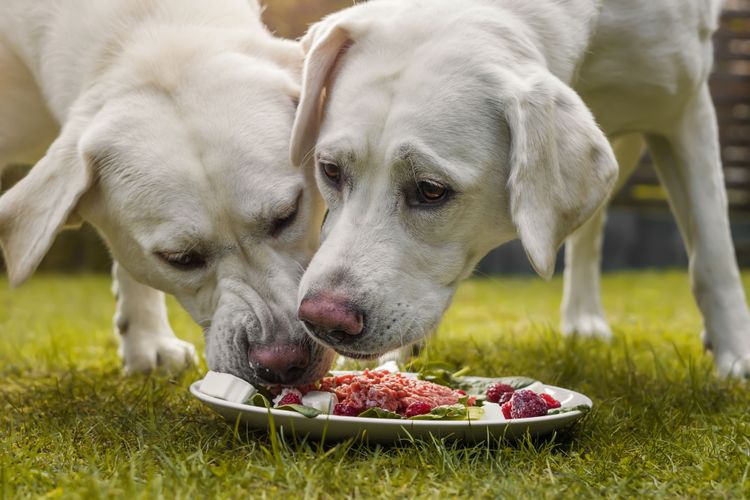 The advantages of homemade dog food
More and more canines are suffering from unexplained food allergies or affluence diseases. Many of the ailments are not even associated with food at first. Disordered canine digestion is linked to a variety of secondary diseases, including immune disorders, dental problems, osteoarthritis, and even cancer.
Until now, barfing has offered a welcome alternative. However, many dogs and owners are not comfortable with raw meat. It's also not that dogs can't tolerate cooked at all. It can be assumed that dogs have been given cooked meat and vegetables alongside humans since the early days.
Certainly, there are many dog food manufacturers who are truly concerned about the health of the animals. Unfortunately, however, there are also many black sheep among them. As a dog owner, it is sometimes not so easy to find the best for your pet. Ingredient labels are all too often hard to understand and percentages are confusing. In addition, some manufacturers are constantly coming up with new terms for inferior ingredients or added sugar.
Especially if your dog already has issues, cooking can truly pay for itself. But even so, it's just plain fun. Being in the kitchen with your dog is an experience for both of you! You don't have to cook all the time yourself either. The prepared jars are perfect as an extra treat or gift for dear canine friends.
The advantages of home-cooked food at a glance
full control over the ingredients
perfect for allergy sufferers, old dogs or animals with dental problems
can pay off in the long term for the health of all dogs
simply delicious
is fun for dog and owner
Does cooking also have disadvantages?
Yes, there are some disadvantages to homemade food. The most important one is certainly the time factor. If you have a large dog, a family or a demanding job, cooking can become stressful. You may be able to get around this with good planning and simply schedule a weekend of cooking with your dog. Properly prepared, the jars will keep for several months.
The cost is certainly another drawback. For your own dog kitchen you need a lot of fresh meat, vegetables and other ingredients. This can add up to a little more than the ready-made food from the specialist shops. If your dog suffers from a secondary illness, this point may soon be compensated by decreasing veterinary costs.
The disadvantages at a glance
is very time consuming
especially for large dogs
can cost more than ready-made food
Banner: Shutterstock / stockcreations
Author

Sissi is a blogger since 2014, came on the dog 2018. Since then she struts daily her 10000 steps with Loki through the world. The Beagdor (Labrador-Beagle mix) is a therapy dog for children and also accompanies her to schools. Secretly she fancies a French Bulldog as a second dog.
Subscribe to our newsletter
to stay up to date on dog trends.
We won't spam your inbox! We won't sell or rent your email address.
To find out more, view our
Privacy Policy