Dog Health
04.01.2021
5 reasons why your dog vomits

by Thomas, Thomas has contributed the technical know-wau uh know-how to dogbible and is not only enthusiastic about Japan, but also calls the Shiba his favorite dog, which hopefully will soon be allowed to take up residence in his Rooftopgarden.
5 Reasons Why Your Dog Throws Up
Watching your dog throw up can be very unsettling. But there's good news, too: Vomit provides a lot of information about what's going on in your dog's body.
Occasional vomiting is often harmless and happens when your dog ingests something he shouldn't have (grass says hi), but if hidden surprises are a daily occurrence in your home, it can have other, or more serious, reasons. Here are five of the most common reasons your dog throws up and has a tummy ache:
1) My dog throws up several times after eating the same food.
Food intolerances and allergies can cause symptoms such as vomiting and diarrhea. In particular, the presence of fillers and additives in certain dry foods can mean that dog vomit is often found next to the food bowl. One solution to this problem is to switch to a diet of fresh foods.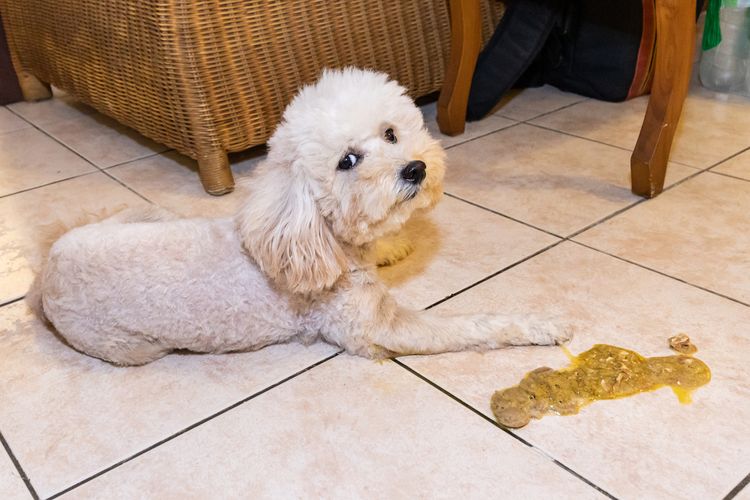 2) My dog throws up a lot, even on a balanced and fresh diet.
Our grandmothers have been telling us for years to slow down and chew our food. Dogs can't technically chew, but they can still benefit from eating slower during mealtime, as eating too quickly can lead to vomiting. A typical sign of this is when the vomit is only half digested or the food is still clearly visible. If your dog is constantly throwing up after meals, try slow feeding or hold the bowl higher than usual so that it is above his shoulders when he eats. Gravity will help push the food down through the digestive system at a slower rate. Or try using an anti-gulping bowl fordogs.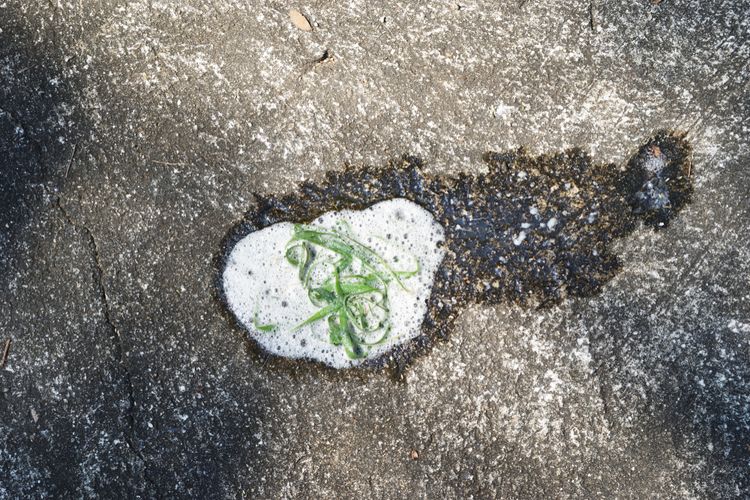 3) Car rides and weak stomachs
Your dog may love to ride along on car rides, but can't judge for himself if he can handle the jolts and vibrations during the ride. If your four-legged friend throws up after car rides, it's a classic case of motion sickness; it affects dogs just as much as it does many people. A simple and effective method here is to make sure the car is well ventilated and allow the dog to get his bearings at the bottom of the road.
4) Uninvited guests in your dog's stomach.
Dogs tend to lick and eat all sorts of things in nature, from grasses to small twigs to other dogs' feces. Unfortunately, it often happens that worms and parasites are ingested in the process. These can irritate the stomach and cause vomiting. So always take preventative measures with monthly anti-flea and worm medications, and schedule regular veterinary exams to check for parasites and have them removed if necessary.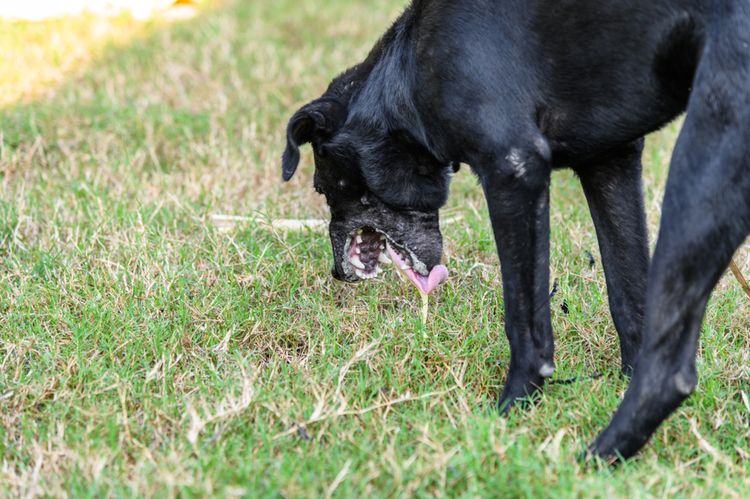 5) Stomach ulcers
Sometimes a dog's stomach is so irritated due to allergies or illness that it can take two weeks for it to return to normal. Then, when foreign objects are ingested that attack the already weakened stomach lining, inflammatory stomach ulcers can develop. Consult your vet to find out if your dog needs medication to recover.
Vomit usually presents itself in two clearly definable forms in dogs. If the vomit is rather coarse or grainy, it indicates that your dog has ingested food incorrectly or too quickly. If, on the other hand, the vomit is liquid or yellowish, this is a clear sign to go to the vet, as there is often an infection or parasite infestation.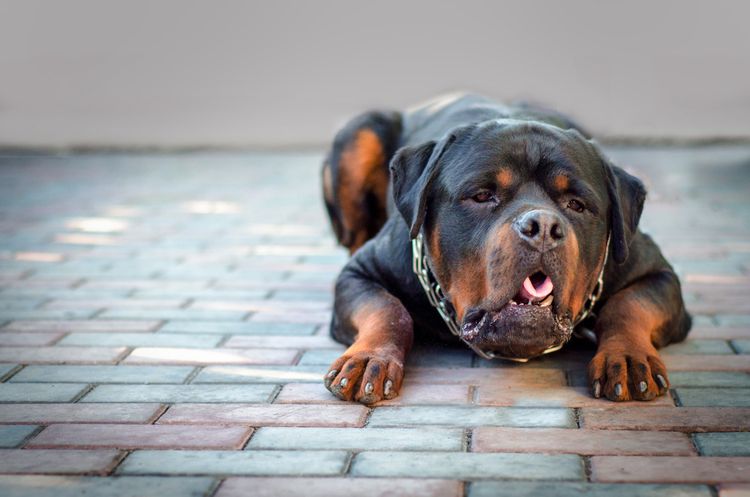 Banner: Shutterstock / Olexandr Andreiko