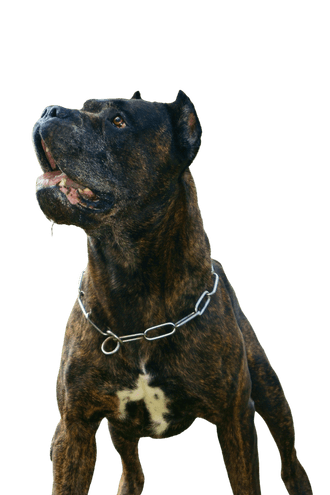 Bandog
Breed description: Character & Co
Facts & Origin
Bandog (chain dog, guard dog)
Characteristics of the Bandog at a glance
The Bandog is a chain dog. The term Bandog does not refer to a specific breed of dog. It refers much more to a guard dog that is mainly kept on a chain. So there are different breeds of dogs that can be called Bandog. Often, particularly large "fighting dog breeds" are also referred to as bandogs.
General information about Bandogs
Large, impressive guard dogs are often referred to as bandogs because they are kept on a chain due to their high level of aggression. Besides the term bandog, there is also the term chain dog. However, there is a difference between the two types. The bandog is a large fighting or guard dog that lives in a constant chain position. The Chain dog is a dog that lives on a chain or in a kennel during the day and watches over a large company or factory compound at night. Chain dogs are specially trained and very fruitless dogs, but they can also be called bandogs.
Since chain keeping is not species-appropriate - no matter what breed of dog, tethering is only possible under very strict conditions in many European countries, such as Germany and Austria. There is an animal protection dog regulation, which legally regulates that the leash to be used must be attached to a running device at least six meters long. This running device must also allow a five metre range of movement to the sides. Within the range of motion of a chain dog, there must be a shelter for the animal to go to at any time. This shelter should provide protection from rain and cold, so it must be well insulated and insulated. In addition, it must be large enough for the dog to turn around freely.
Banner: Shutterstock / Rob Rye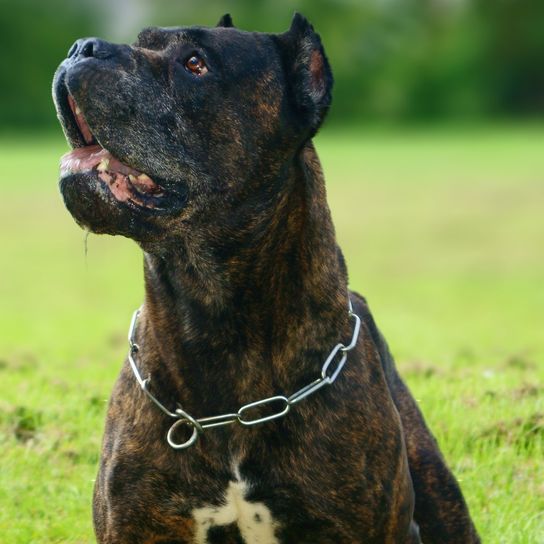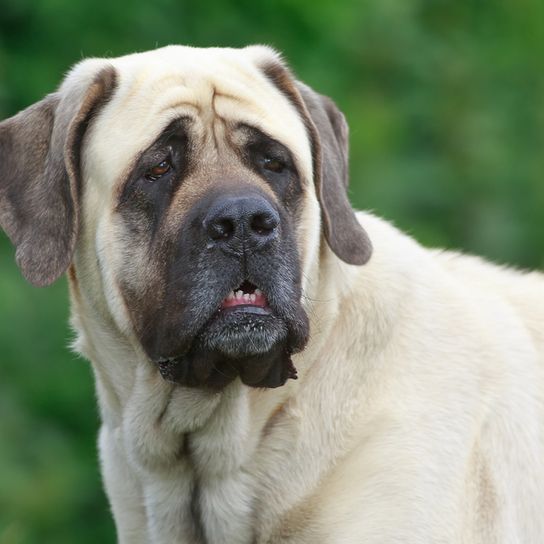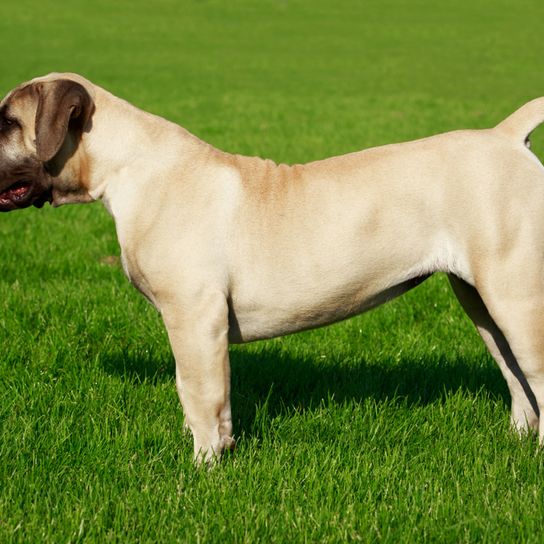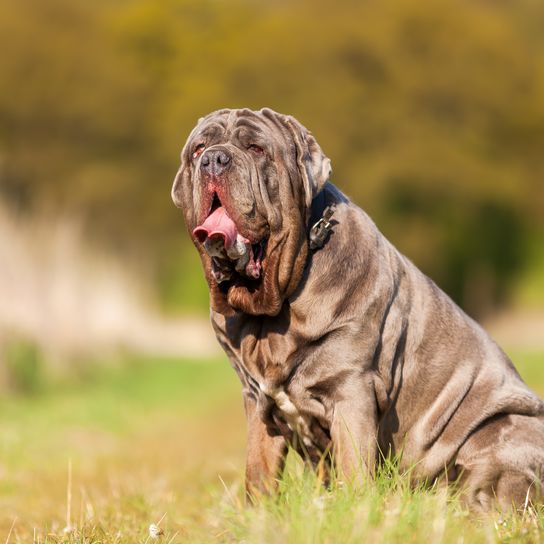 | | |
| --- | --- |
| Alternate Name | Chained Dog |
| Origin | UK |
| Life expectancy | 8 - 10 years |
| Care requirements | low-maintenance |
| | |
| --- | --- |
| Activity level | low |
| FCI group | not recognised |
| AKC group | not recognised |
| KC group | not recognised |
Attitude, character and temperament of the breed
Origin of the Bandog
In the Middle Ages, the various breeds or mixed breeds of bandogs served as sow-packers, bear-biters, or faithful hunting companions when hunting wild boar or other massive animals. In those days they worked and fought side by side with their owners. Their aggressiveness and willingness to work was considered a useful weapon even then, helping people to survive. With their courageous and valuable character they won many a hunt.
Bandogs today
The bandog temperament can still be derived from its origin today. Nowadays, bandogs are usually considered aggressive and intimidating dogs that are readily bred and trained for forbidden dogfighting because of their temperament. They have already become somewhat of a status symbol in various, social circles. In some areas, like in the Swiss canton - Zurich, the keeping of such bandogs is forbidden. Also in several regions of Austria their keeping is allowed only with certain conditions. In general, the following dog breeds fall mainly under the term bandog:
Keeping and training a Bandog
Anyone considering keeping a chain dog should always keep in mind that they are dealing with a "fighting dog". The above-mentioned purebred or mixed-breed Bandogs are, due to their origin, temperamental animals with a strong temperament. If kept in a manner appropriate to their species and with good, consistent, firm as well as loving training, these dogs can be even-tempered and cuddly. Molosser breeds (e.g.: Cane Corso,...), which come from a serious breeder, who attaches importance to dogs with strong character and healthy, have a good condition to develop later optimally in their home. In the case of bandogs, it is advisable to get the dog already as a puppy, because this way you don't have to deal with an unpleasant history and the animal can be perfectly accustomed to its new home, environment and owner. Generally, these dog breeds are not suitable as beginner or family dogs. Consistency and a firm hand is required in their upbringing. For its owner, a Bandog is usually both a loyal companion and a reliable companion.
Character
attentive
protective
dominant
independent
fiery
patiently
loyal
quietly
brave
temperamental
lighthearted
fearless
vigilant
reliable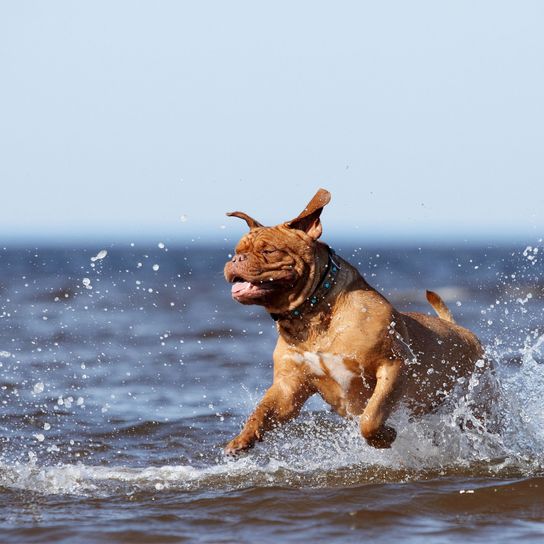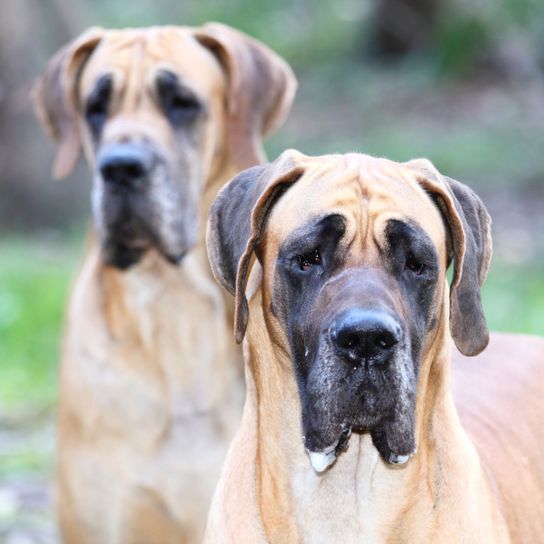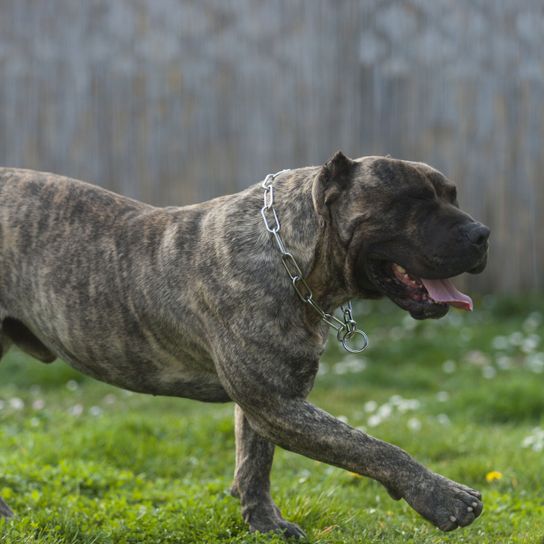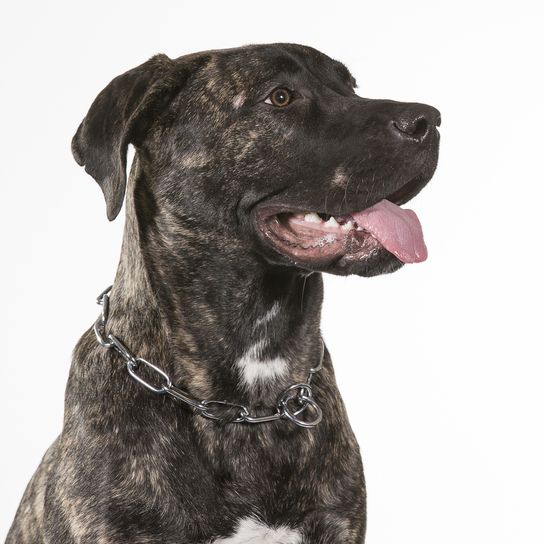 Health and breeding information
Tethering is prohibited in Germany and Austria for bandog puppies, i.e. dogs under 12 months of age, as well as for sick, lactating or pregnant bitches that are in the last third of their pregnancy. Regardless of tethering conditions, daily exercise is required. In Switzerland, for example, a tethered dog must receive at least five hours of exercise daily. This run can refer to a free run. However, the property must then be correspondingly large.
If you come across a chain or tethered dog in Germany, Austria, Switzerland or other European countries, you can check the animal welfare laws of the country in question to see whether all the requirements have been met and whether the dog is being kept legally. In case of non-compliance, especially if the owner of the bandog does not comply, the veterinary office can be called in.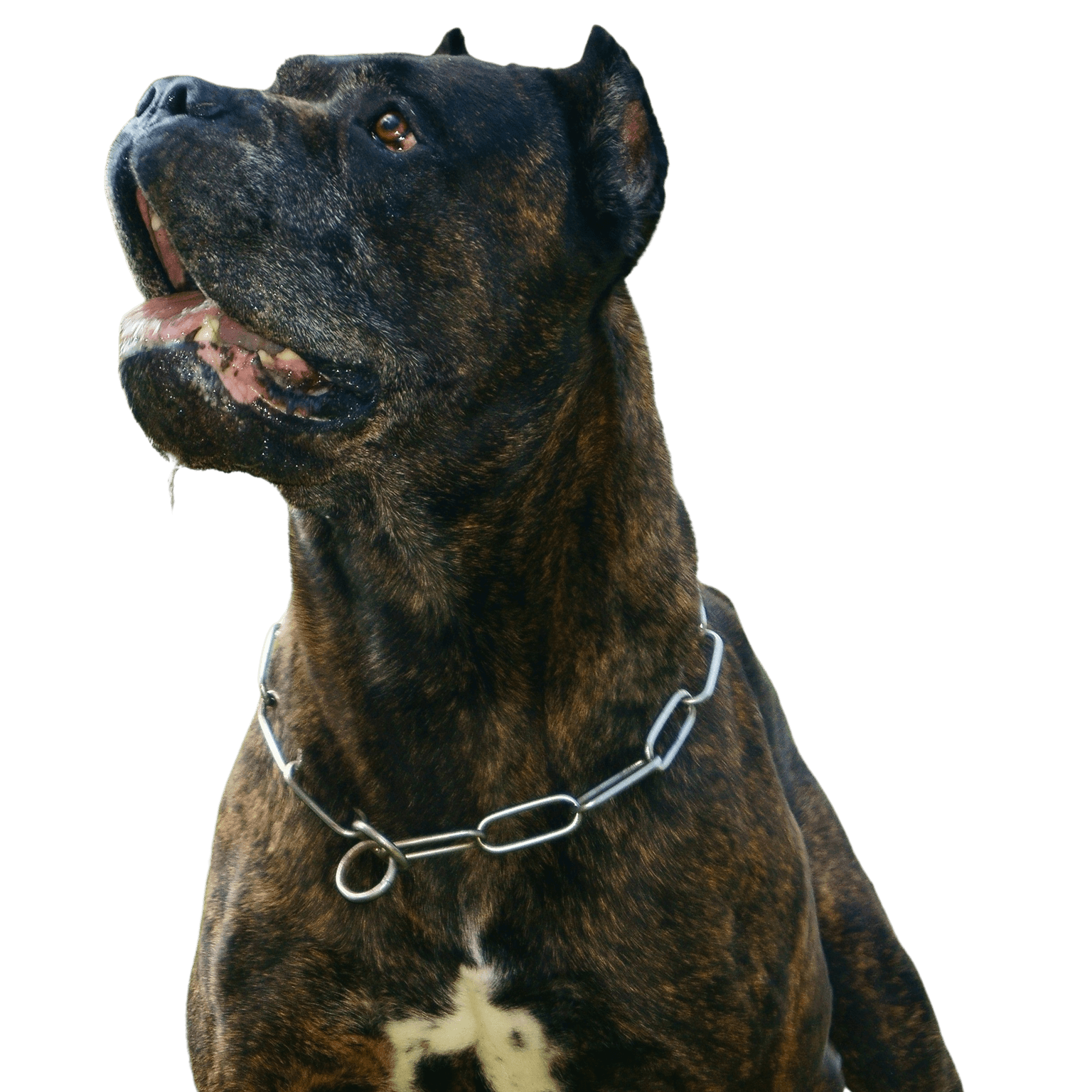 Look of a Chaindog
Bandog crosses use large-framed dogs with a shoulder height of over 45cm and a weight of over 30kg. They are crosses of dog breeds with high aggression. The most popular Bandongs mix is the American Pit Bull Terrier mated with a Molosser. This mating results in a large, well-moving and still agile bandog that is not too bulky. Since there are no breed standards in the breeding of bandogs, there is no uniform outer appearance. The colour and coat variations can also vary considerably.
| | |
| --- | --- |
| Fur length | short |
| Fur | flat coated |
| Ear shape | Floppy Ear |
| Tail | lang |
| Anatomy | massive, strong |
| | |
| --- | --- |
| Size ♀ | 51 - 79 cm |
| Weight ♀ | 40 - 70 kg |
| Size ♂ | 51 - 79 cm |
| Weight ♂ | 40 - 70 kg |
| Suitable For | |
Colors