Facts & Origin
What is the origin of the Blue Lacy?
The Blue Lacy originated in Burnet County, which is located in the state of Texas in the United States of America. The four brothers Frank, George, Ewin and Harry Lacy moved from Kentucky to Texas in 1858. Since they needed working dogs for their farm that could help them hunt wild boar as well as work with cattle, they decided to create a new breed that would meet their needs. For their breeding, they first crossed English Shepherds with Greyhounds and then added running dogs to the cross. The resulting puppies are considered to be the origin of the new breed, which was named "Blue Lacy" because of its frequent blue coloring and the breeders' last name. In some historical sources there is also talk of additional wolves or coyotes being crossed in, but this is very controversial.
Banner: Shutterstock / Maddie Walther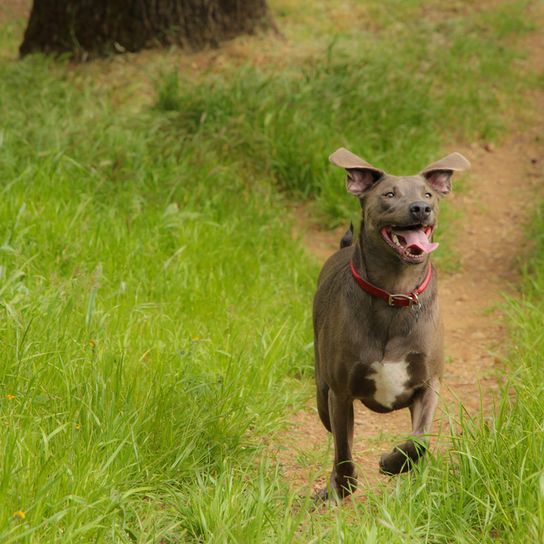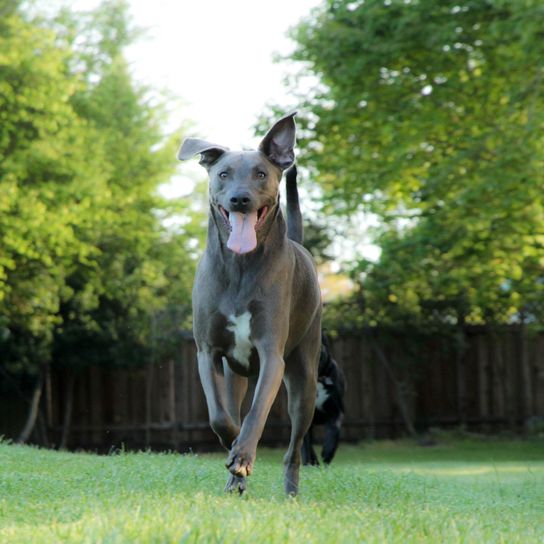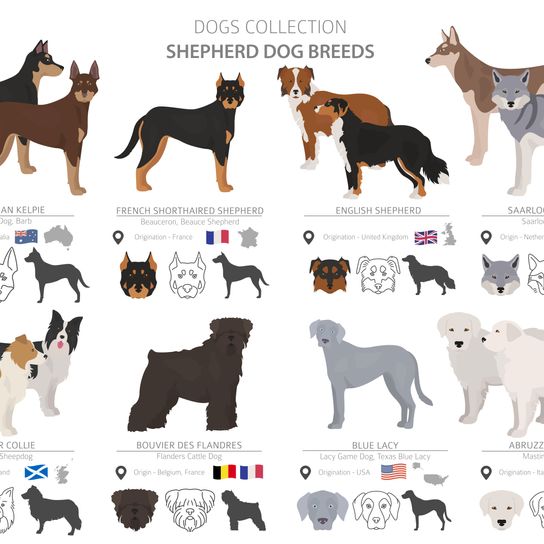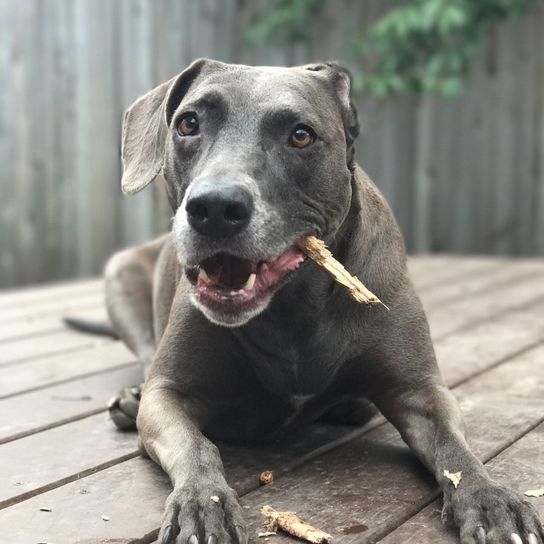 | | |
| --- | --- |
| Alternate Name | Texas Blue Lacy |
| Origin | USA |
| Life expectancy | 10 - 12 years |
| Care requirements | low-maintenance |
| | |
| --- | --- |
| Activity level | high |
| FCI group | not recognised |
| AKC group | not recognised |
| KC group | not recognised |
Attitude, character and temperament of the breed
What are the typical characteristics of the Blue Lacy?
Originally, the Blue Lacy was bred to help its owners hunt wild boar. In particular, he is used for driving cattle and herding livestock. When hunting, he is generally a silent companion, only making a sound after placing the game. Blue Lacy are highly energetic animals that need a high amount of exercise every day, but also mental stimulation. Often even extended walks are not enough to satisfy the active dog's need for exercise. Blue Lacy are great for dog sports like agility or flyball. The self-confident, courageous dogs need an experienced owner who treats them with confidence and consistency. Provided a clear line is followed in training and commands are given quietly but strictly, the pretty four-legged friend is easy to train. If the intelligent dog is used to its full capacity, it can be kept as a family dog. He basically gets along with children, as long as he is used to them from an early age. However, due to his uncontrollable temperament, he should never be left to play with the little ones unsupervised.
What are typical diseases of the Blue Lacy?
The Blue Lacy is prone to skin diseases.
Breeding of the Blue Lacy
The Blue Lacy is still mainly bred in the United States. Most breeders give their animals exclusively to hunting or ranch houses. Therefore it is very difficult to get a Blue Lacy in Germany.
Known Diseases
Skin inflammations

Can be hereditary in certain breeds.