Facts & Origin
PROFILE: Pharaoh Dalmatian (Dalmatian and Kelb tal-Fenek mix)
The Pharaoh Dal matian is a unique mix of the elegant Dalmatian, a well-known fire dog from Croatia, and the Kelb tal-Fenek, also known as the Pharaoh Hound, which has its roots in Egypt and Malta. The combination of these two breeds creates an athletic, handsome dog that is gaining popularity in the dog world.
This mix is undoubtedly an impressive blend of two historically rich breeds. Its unique characteristics and lively personality make it a wonderful companion for the right family or individual. As with any mixed breed dog, the exact characteristics may vary, but with proper care and attention, this mix is sure to win many hearts.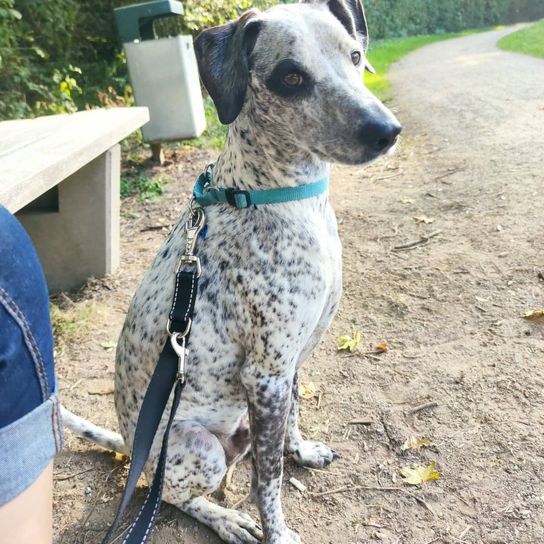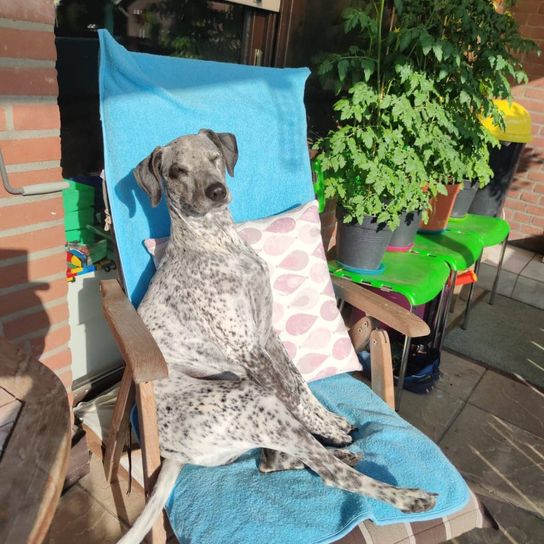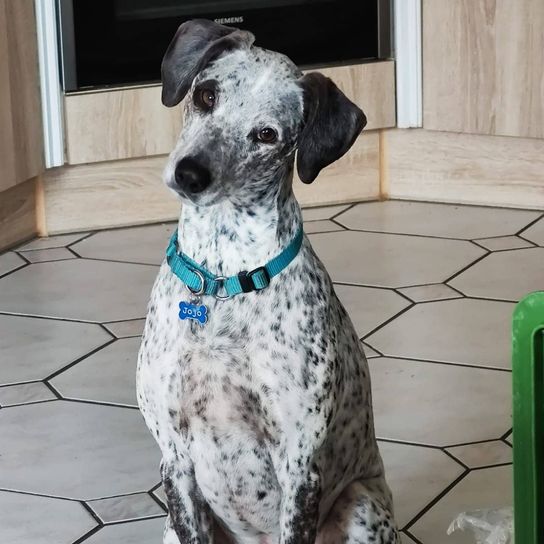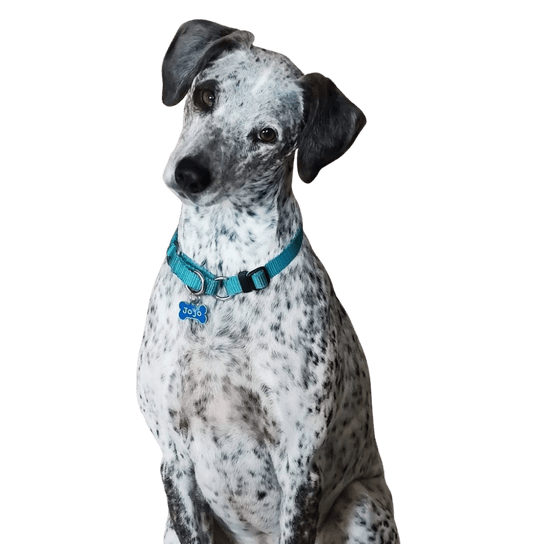 | | |
| --- | --- |
| Activity level | average to high |
| FCI group | not recognised |
| AKC group | not recognised |
| KC group | not recognised |
Attitude, character and temperament of the breed
Possible character traits
The Pharaoh Dalmatian can inherit both the proud and independent nature of the Kelb tal-Fenek and the lively and friendly nature of the Dalmatian:
Energetic: Requires regular exercise and playtime.
Intelligent: A quick learner, but needs consistent training.
Social: He usually gets along well with other animals and people if socialized from a young age.
Suitability and attitude
The Pharaoh Dalmatian is ideal for active families or individuals. Thanks to his athletic nature, he would make a great companion for runners or hikers.
Apartment: Possible as long as sufficient exercise is provided.
House with garden: Ideal, as he loves the extra space to run and play.
Care and health
The coat of the Pharaoh Dalmatian is low maintenance. A weekly brushing is sufficient to keep it clean and healthy. As with all breeds, it is important to have regular veterinary checkups. Some health problems that can occur in both breeds, such as deafness in the Dalmatian or hip dysplasia, should be considered by breeders and owners.
What does this mixed breed look like?
The Pharaoh Dalmatian can have an interesting mix of the physical characteristics of both breeds:
Coat: Short and smooth, similar in both parent breeds.
Colors: A combination of white with black or liver patches of the Dalmatian and the reddish coat of the Kelb tal-Fenek is possible.
| | |
| --- | --- |
| Size ♀ | 53 - 61 cm |
| Weight ♀ | 16 - 27 kg |
| Size ♂ | 56 - 63 cm |
| Weight ♂ | 16 - 27 kg |
| Suitable For | - |
Known Diseases
Allergies

Can occur in a number of breeds, regardless of genetic makeup.

Numbness

Often occurs in old age.

Overweight

Often, unfortunately, the dogs very much under excess weight. But the dogs themselves are never to blame!
FAQ
De Pharaoh Dalmatian is a hybrid breed created from a combination of the Kelb tal-Fenek and the Dalmatian.

The Pharaoh Dalmatian has a short, soft coat that can be of various colors.

Yes, he needs a lot of exercise and exercise. They like long walks and are often very energetic.

Yes, the Kelb tal-Fenek and Dalmatian mix can be trained as a guard dog.