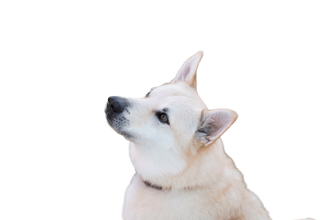 Norwegian Buhund
Breed description: Character & Co
Facts & Origin
Norwegian Buhund - a breed description
The Norwegian Buhund is a very rare watchdog and family dog from the far north.
The origin of the Norwegian Buhund
"Bu" simply means "hut" and the Buhund was traditionally a guard, herding, hunting and protection dog. Remains of this dog were found in a Viking grave from the 10th century. Most likely the original type of the breed is even older. It probably originated from various Spitz species and other dog breeds crossed over the centuries.
In 1913 the Buhund was presented for the first time at a Norwegian agricultural exhibition. Since 1920 there were own Buhund shows and in 1939 the Norsk Buhundklubb was founded.
Until today the Buhund is still a normal working dog in the far north. Outside of Scandinavia one meets him only rarely.
The breed characteristics of the Norwegian Buhund
The Buhund is a beautiful and robust representative of the Spitz family. As a people-friendly all-rounder, he can be kept and used in many ways. These animals have always lived closely with their humans and are still very close to nature. Typical for the Bohund is long excited barking as soon as something unusual is around. This peculiarity can make keeping them in densely populated areas difficult.
The FCI has recognized the Buhund as a breed in its own right and lists it under Standard No. 237, Group 5: Spitz and primitive type dogs and Section 3: Nordic guard and herding dogs (herding dogs).
pointed herding, guard and hunting dog
still very primitive today
likes to bark often
Banner: Shutterstock / Roberto Galan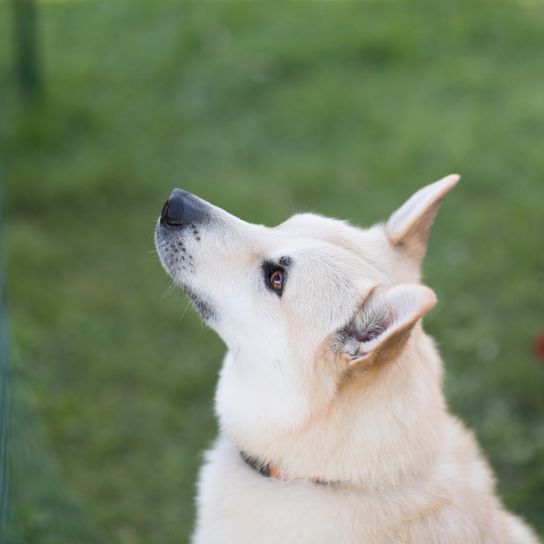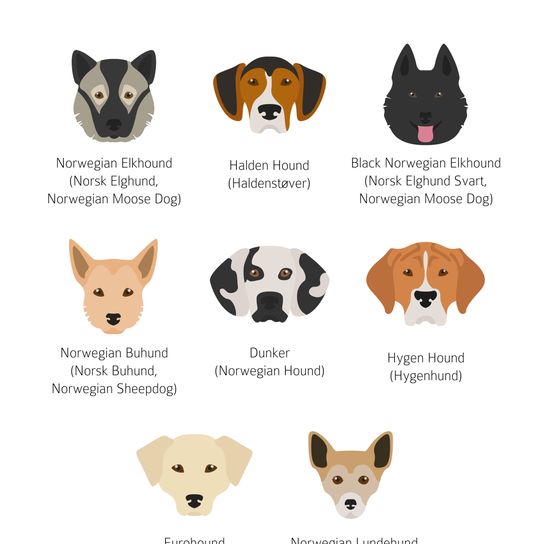 | | |
| --- | --- |
| Alternate Name | - |
| Origin | Norway |
| Life expectancy | 12 - 15 years |
| Care requirements | low-maintenance |
| | |
| --- | --- |
| Activity level | average |
| FCI group | Nordic Watchdogs and Herders |
| AKC group | not recognised |
| KC group | not recognised |
Attitude, character and temperament of the breed
The typical character traits of the Norwegian Dog
The fact that this dog likes to bark has nothing to do with aggression. He merely announces and does his job. He can even run towards loved ones barking excitedly. If you want to have a boo dog, you should be able to give him enough exercise. Ideally, this dog should have an opportunity to be outside in all weathers. If he can experience the passing of the seasons up close, he will be balanced, peaceful and fond of children. The Bohund clings closely to his people and can react very reservedly to strangers at first. For conspecifics he is rather less interested.
barks, but is not aggressive
needs wind, weather and nature
fond of children and family-friendly, if well-balanced
Character
agile
balanced
barking
family-friendly
good-natured
vigilant

Health and breeding information
Breed-typical diseases of the Norwegian Bohund
There are none known.
Breeding, acquisition and keeping
If you want to keep a Buhund, you will most likely have to search outside the German-speaking area. The VDH lists the dog, but currently does not list any German breeders. There are also no breeders known in Austria or Switzerland.
If you are interested in this dog, the German Club for Nordic Dogs might be able to help you and give you suitable addresses in Scandinavia.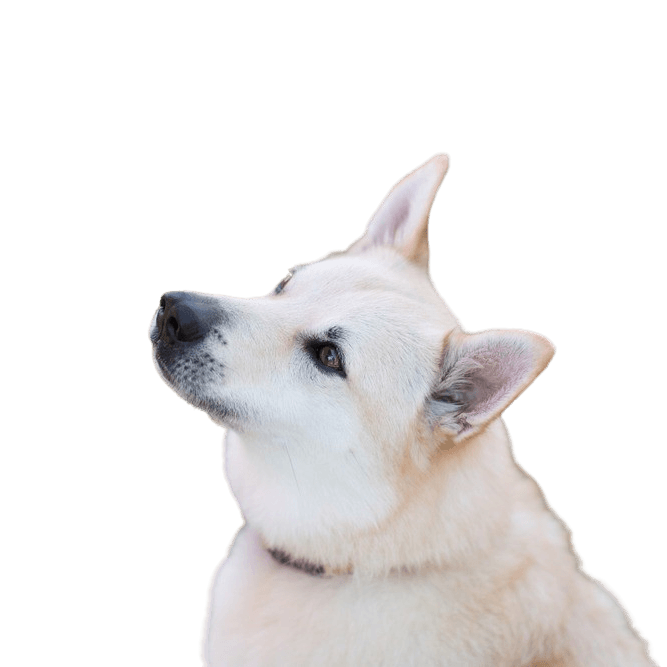 Appearance and coat
The Buhund is a typically square and very sturdy Spitz dog. He can come in dark and light colors. The breed standard refers to the light shades as "wheat", this can be an extremely light to even reddish brown. The agouti color shows a transparent mixture of light and dark hair, as it is also known from husky. Black Buhunds usually carry one or the other white markings preferably on the chest.
The coat is medium long to long. The tail carries the Buhund moderately or clearly rolled up over the rear.
typical pointed dog
in white-wheat, black with markings
Coat is medium long to long
Size, weight and life expectancy of the Norwegian Buhund
Shoulder height males and females 41 to 46 cm
Weight males and females 12 to 18 kg
Life expectancy 12 years and more
| | |
| --- | --- |
| Fur length | medium |
| Fur | |
| Ear shape | Standing Ears |
| Tail | rolled up |
| Anatomy | square |
| | |
| --- | --- |
| Size ♀ | 41 - 45 cm |
| Weight ♀ | 12 - 16 kg |
| Size ♂ | 43 - 47 cm |
| Weight ♂ | 14 - 18 kg |
| Suitable For | Children |
Colors