Facts & Origin
What is the origin of a Welsh Sheepdog?
The Welsh Sheepdog - in his country of origin also called Ci Defaid Cymreig - is a working dog.
is a working or herding dog originally from Wales. Little is known about the exact origins of the breed, but there are documents which prove that the ancestors of the industrious and hard-working four-legged friends were already in use about 800 years ago to keep together and protect the herds of cattle of the farmers from morning to night. It was from this original type of herding dog that the Welsh Sheepdog ultimately developed in its modern form. It was not until the end of the 20th century, around 1997, that the Welsh Sheepdog Society was finally founded, which set itself the goal of promoting the breed in its original context and thus as working or herding dogs, and of contributing to their preservation. Especially the growing popularity of the Border Collie was a decisive factor, as it replaced the Welsh Sheepdog more and more as a breed.
What are the breed characteristics
The Welsh Sheepdog or Ci Defaid Cymreig is not yet recognized as a separate breed by the FCI.
Typically, its appearance is that of a slightly smaller and stockier shorthaired collie. It is generally regarded as a working or herding dog, which is primarily bred for functional criteria or working performance. Accordingly, congeners of the breed are rather not suitable as pure family dogs and should always have a demanding task.
Banner: Shutterstock / Anna Reynolds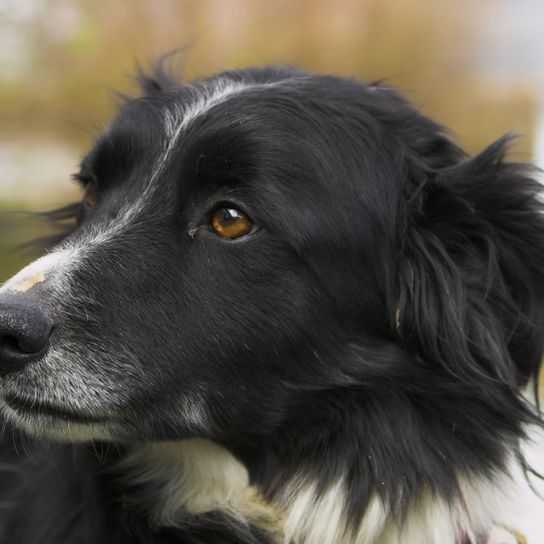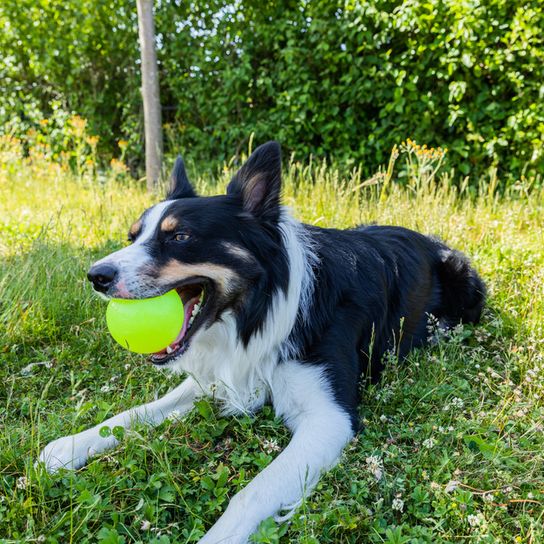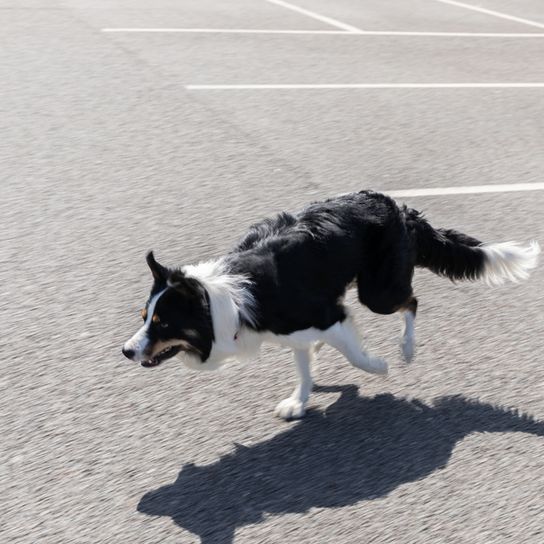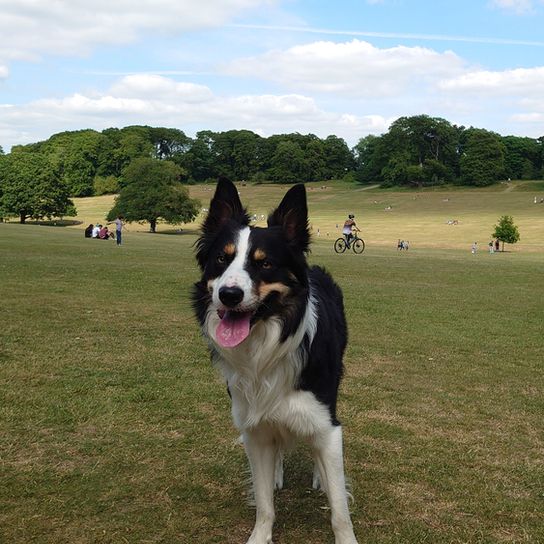 | | |
| --- | --- |
| Alternate Name | Ci Defaid Cymreig |
| Origin | UK |
| Life expectancy | 12 - 15 years |
| Care requirements | high-maintenance |
| | |
| --- | --- |
| Activity level | high |
| FCI group | not recognised |
| AKC group | not recognised |
| KC group | not recognised |
Attitude, character and temperament of the breed
What are typical character traits
Welsh Sheepdogs are considered to be particularly intelligent, hard-working and agile four-legged friends: They are capable of independently guarding herds, for example, and making sensible decisions themselves, as well as accepting and unconditionally following instructions from their masters. The breed is therefore additionally characterized by loyalty as well as a high will to work and loves to be active and to master challenges. As a family dog, the Welsh Shepherd is accordingly only recommended if sufficient physical and mental exercise are guaranteed. Otherwise, the industrious Welsh like to find something to do themselves or get attention and exercise by being loud (increased barking). A large yard, a lot of nature and plenty of exercise are further crucial minimum requirements to be able to offer your four-legged friend a happy life.
What are typical diseases of the welsh sheepdog?
A typical disease of the Welsh Sheepdog is the elbow dysplasia. In addition, regular ear and eye examinations should be carried out in order to avoid inflammations in the corresponding areas.
Breeding
The Welsh Sheepdog is one of the less common dog breeds, so it can be difficult to find puppies or a suitable breeder. It is advisable to carry out a comprehensive search and to enquire at the "Club für Britische Hütehunde e. V." or the Welsh Sheepdog Society. Here you will certainly get further helpful tips on the breed, its keeping, exact costs as well as special challenges that you can expect in everyday life.
Known Diseases
Elbow dysplasia (ED)

Elbow joint dysplasia is a chronic disease complex of the elbow joint of fast growing dog breeds.

Eye infections

Chronic eye infections can be very painful in dogs and can be treated with medication. In rare cases, the cornea must be treated.