Facts & Origin
Profile: Vizslawart - The fusion of alertness and elegance
The Vizslawart is an impressive cross between the Hovawart, an old German watchdog, and the Magyar Vizsla, an elegant hunting dog of Hungarian origin.
This mix combines the rugged and alert nature of the Hovawart with the grace and temperament of the Vizsla. While this mix may not be as well known in the modern world, its popularity is steadily growing among lovers of both breeds.
The Vizslawart is an exciting combination of alertness and energy that is perfect for active households. If you're looking for a loyal, active, and alert companion, this mix could be just the thing for you. With proper care and training, he will become an invaluable family member and a reliable protector.
Banner: Klaus Haas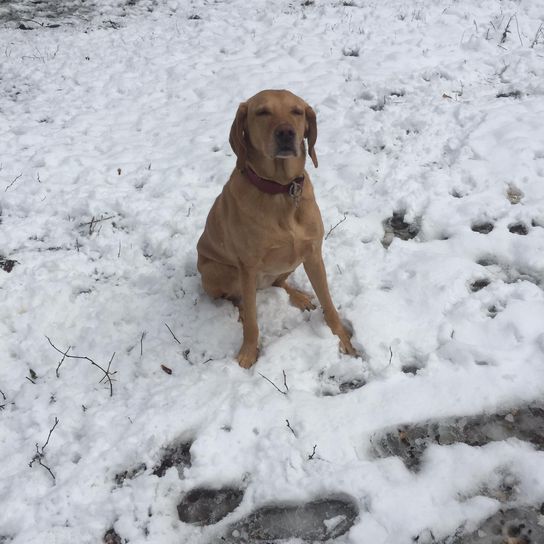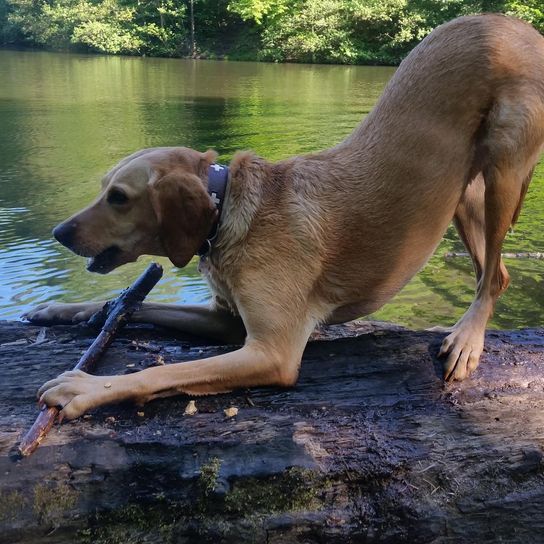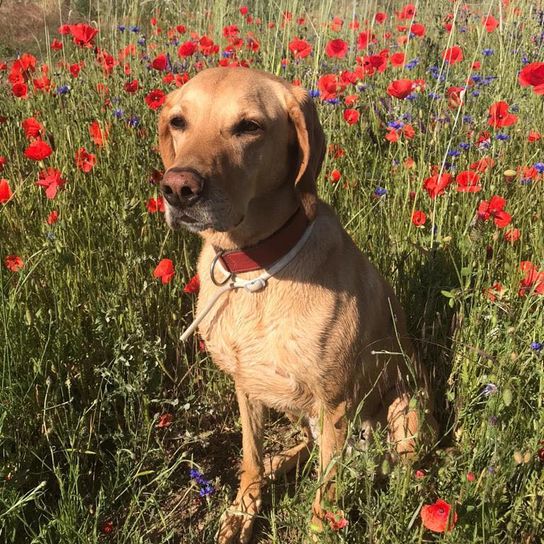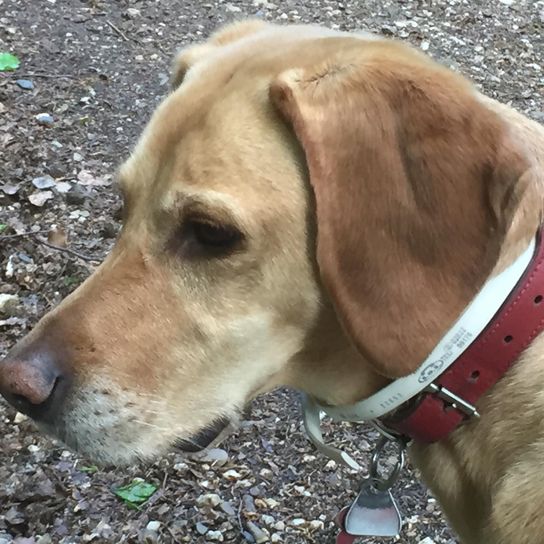 | | |
| --- | --- |
| Activity level | average - average to high |
| FCI group | not recognised |
| AKC group | not recognised |
| KC group | not recognised |
Attitude, character and temperament of the breed
Possible character traits of the Vizslawart.

The Vizslawart shows the following remarkable characteristics:
Alertness: he has a natural instinct to protect his territory and his family.
Attachment: this dog is extremely loyal and always wants to be near its people.
Energy: A high energy level coupled with intelligence and a willingness to learn.
Sociality: Despite his wary nature, he is usually friendly towards other dogs and people, especially when well socialized.
Suitability and attitude
The combination of energy and alertness makes the Vizslawart an ideal companion for:
Families with an active lifestyle.
Owners who appreciate dog sports such as agility or obedience.
Individuals who want a reliable watchdog, but one that is not aggressive. It is important to give him early and consistent education and to socialize him well.
Care and health
The Vizslawart requires special attention in terms of:
Coat Care: Depending on which parent it more closely resembles, its coat can range from short to medium length. Regular brushing is recommended.
Exercise: A daily dose of activity is essential to keep him physically and mentally occupied.
Health Checks: Coming from two breeds that may be predisposed to certain health problems, regular vet visits and monitoring are required.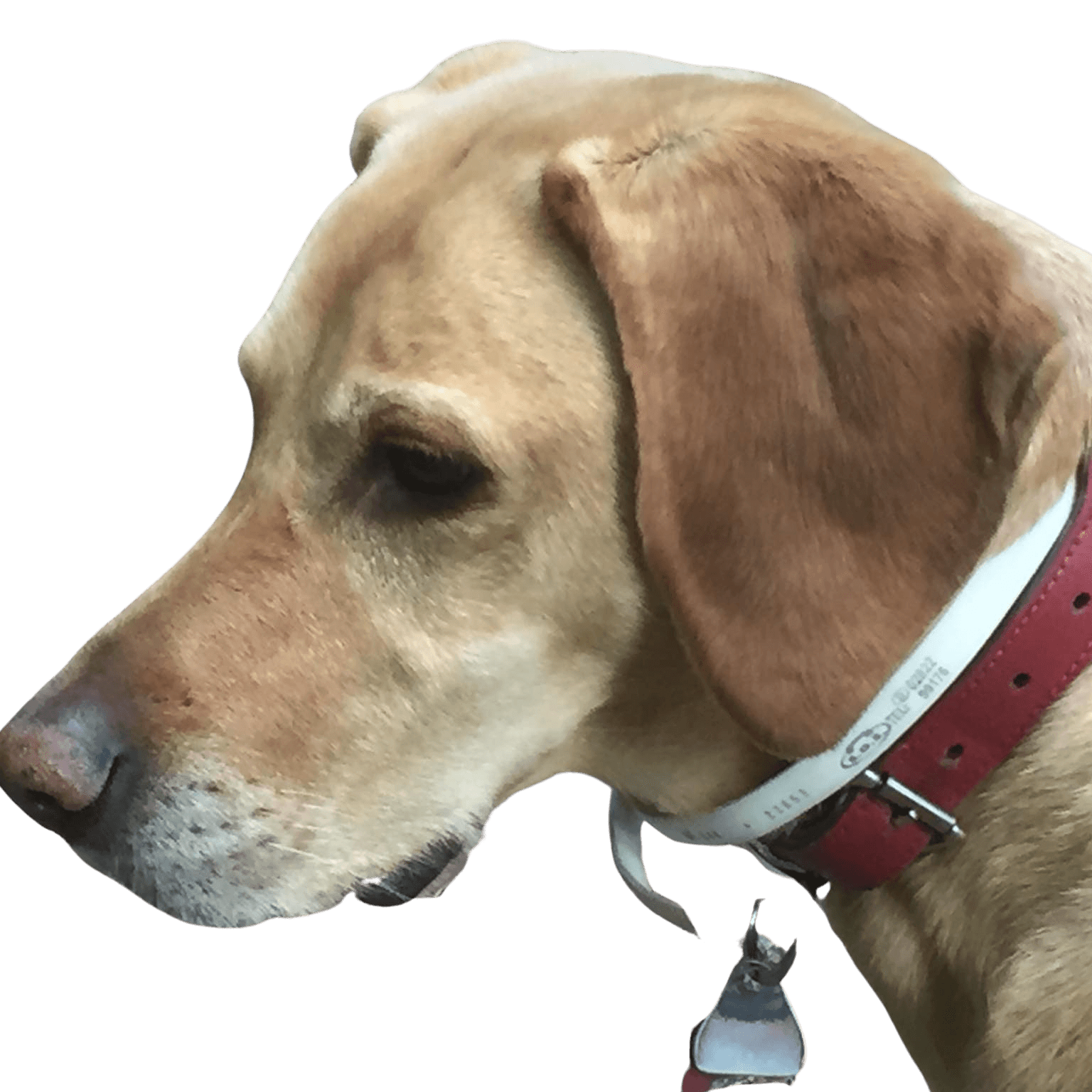 What does this mongrel look like?
The appearance can vary, but in general the Vizslawart has a strong and muscular build. He may take on the golden color of the Vizsla or the darker tones of the Hovawart. His eyes are often a deep brown, and his facial expression is alert and intelligent.
| | |
| --- | --- |
| Size ♀ | 53 - 65 cm |
| Weight ♀ | 18 - 40 kg |
| Size ♂ | 56 - 70 cm |
| Weight ♂ | 20 - 40 kg |
| Suitable For | - |
Known Diseases
Hip dysplasia (HD)

Hip dysplasia (HD) is a genetic condition in dogs where the hip joint is not shaped properly. This leads to pain, stiffness and restricted movement.
FAQ
Yes, this hybrid breed is very intelligent and has a strong will.

The Vizslawart has amazing stamina and energy. He needs regular physical activity and loves long walks and is enthusiastic about sports.

Yes, this hybrid breed has a very strong protective instinct and can be used as a guard dog to protect their home and family.

Yes, this hybrid breed needs a lot of attention and should be given daily employment to keep it happy.

This hybrid breed is very patient and sociable when it comes to children. The Vizslawart is very playful and forgiving and likes to interact with children.