Facts & Origin
PROFILE: Mali Amstaff - The Malinois and American Staffordshire Terrier Mix.
The Mali Amstaff, a fascinating hybrid of the Belgian Malinois and the American Staffordshire Terrier, combines the remarkable qualities of both parent breeds. While the Malinois originated in Belgium and is prized as a working dog, the American Staffordshire Terrier, often affectionately called the "Amstaff," finds its roots in the United States and is known for its loyalty and courage.
The exact reasons and timing of the first breeding of this mixed breed are not clearly documented, but the combination of these two breeds results in a strong and loyal four-legged dog. The Mali Amstaff is a powerful and loyal companion that requires a consistent hand and plenty of exercise. With proper training and care, he will become an invaluable member of any family. However, it is important to be aware of his needs and characteristics to ensure a harmonious relationship.
Banner: Barbara Klein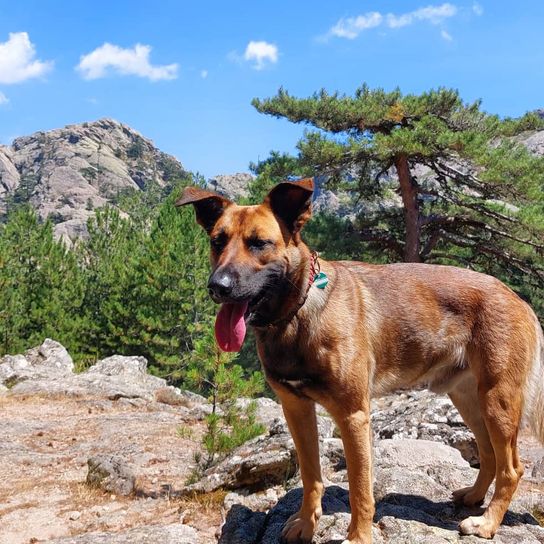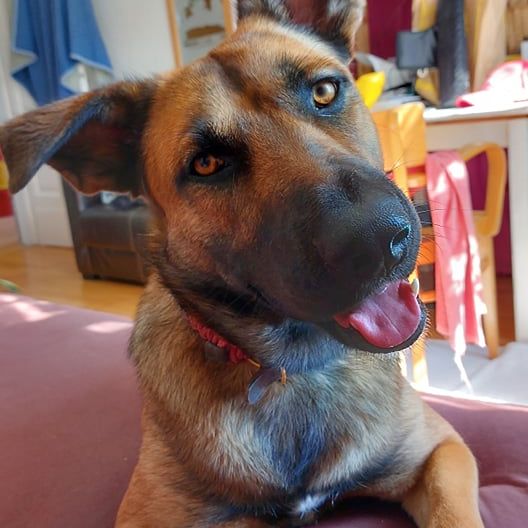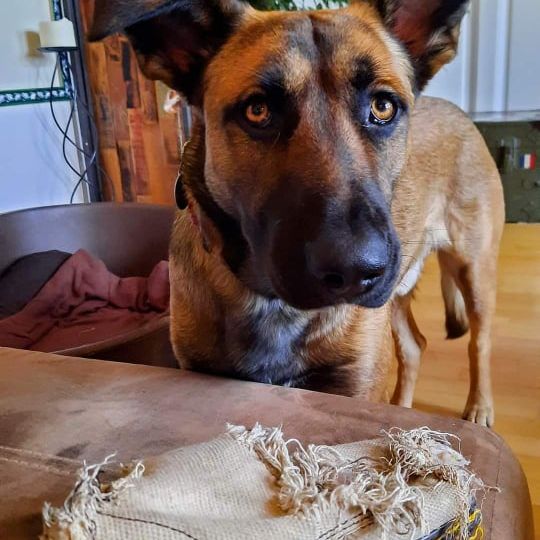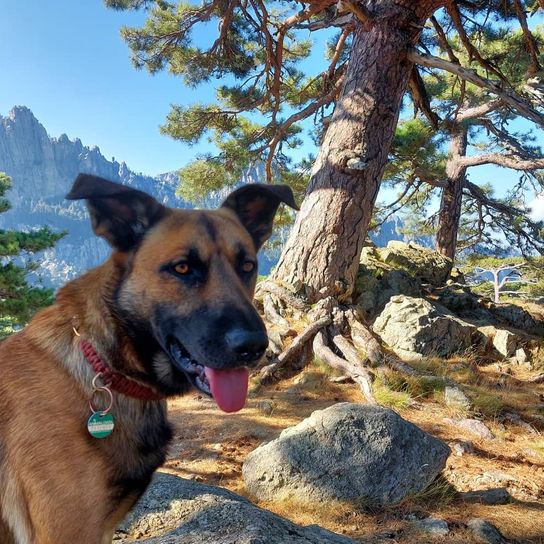 | | |
| --- | --- |
| Activity level | average - high |
| FCI group | not recognised |
| AKC group | not recognised |
| KC group | not recognised |
More American Staffordshire Terrier mixes
Attitude, character and temperament of the breed
Possible character traits
As a crossbreed of two high-energy breeds, the Mali Amstaff often exhibits the following traits:
Willingness to work and intelligence (inherited from the Malinois).
Courage and determination (inherited from the Amstaff)
Loyalty and attachment
However, it should be noted that in mixed breeds, individual character traits may vary.
Suitability and attitude

An experienced dog owner is recommended for the Mali Amstaff. Due to its high energy and intelligence, it requires regular training and mental stimulation. Due to his size and strength, he should be well socialized and trained to prevent possible behavior problems. With proper training, he is an excellent family dog and also suitable as a guard dog.
Care and health
Regarding the care and health of the Mali Amstaff:
Coat Care: The coat is generally short to medium length and requires regular brushing to remove dead hair and promote a healthy complexion.
Exercise: A high urge to exercise means regular vigorous walks and playtime are required.
Health Issues: Like any mixed breed dog, the Mali Amstaff can be prone to health problems that are present in both of his parents' pedigrees. These include hip dysplasia, eye problems and heart problems. Regular veterinary checkups are therefore essential.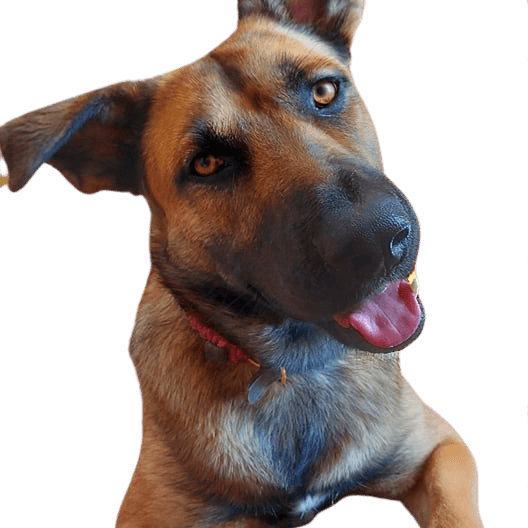 What does this mixed breed look like?
The Mali Amstaff is an impressively muscular dog with a strong build. His coat color can take on a variety of hues, including tan, black, and white. His ears can either stand erect or droop, depending on the genetic influences of his parents. His eyes are usually dark and exude intelligence and alertness.
| | |
| --- | --- |
| Size ♀ | 43 - 61 cm |
| Weight ♀ | 25 - 40 kg |
| Size ♂ | 46 - 66 cm |
| Weight ♂ | 28 - 40 kg |
| Suitable For | - |
FAQ
A Mali Amstaff is an intelligent hybrid breed that can be very affectionate, lively and loving. He needs regular exercise and should be well trained and socialized.

These dogs have different sizes, which may vary depending on the sex and parents.

The average life span is between 10 and 14 years.

These mixed breeds are known for their strong protective behavior, they are curious, active and affectionate. But they also want to please and like it when you give them attention.

Yes, they can get along well with children and other pets. However, they need regular exercise and consistent training.