Facts & Origin
Borderhund - Dachshund and Border Collie mix
The Borderhund is a mixed breed composed of the Dachshund and the Border Collie. The Dachshund, also called Teckel or Dachshund, originated in Germany and was traditionally used to hunt badgers. The Border Collie, on the other hand, originated in the border region between Scotland and England and is known worldwide for its unsurpassed herding ability.
Suitability and attitude

The Border Dog is well suited for active families that can provide plenty of exercise and mental stimulation. They adapt well to a variety of living environments, from apartments to houses with large yards, as long as they get enough exercise.
Banner: Sarah Englert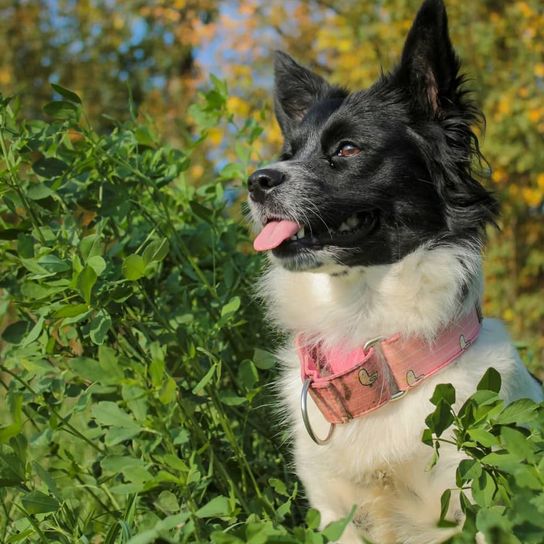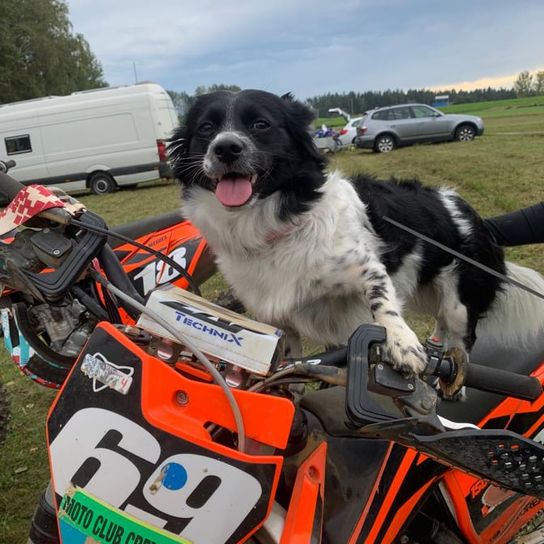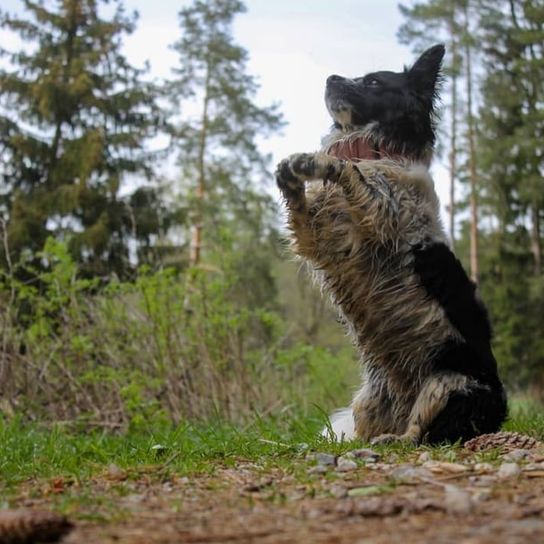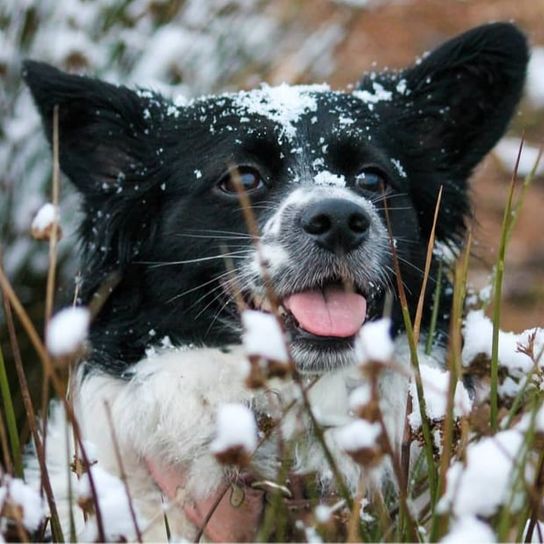 | | |
| --- | --- |
| Activity level | high - average |
| FCI group | not recognised |
| AKC group | not recognised |
| KC group | not recognised |
Attitude, character and temperament of the breed
Possible character traits
The Border Dog is characterized by its intelligence and energy, combined with the brave and independent character of the Dachshund. These dogs are known to be very teachable and trainable, which makes them good candidates for various dog sports and training.
They are generally friendly towards people and other animals, and with proper socialization, they can make excellent family dogs. Their active and playful nature makes them great companions for children.
The Borderhound is an active and intelligent hybrid breed that makes a great working dog as well as a family pet. With proper care, exercise and mental stimulation, this mixed breed can be a loyal and loving companion for any active family.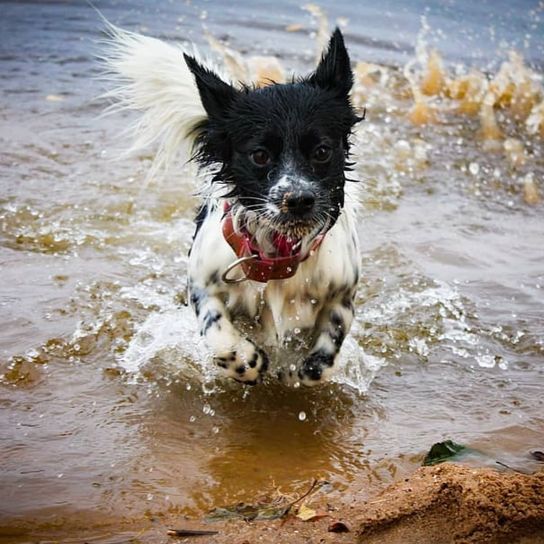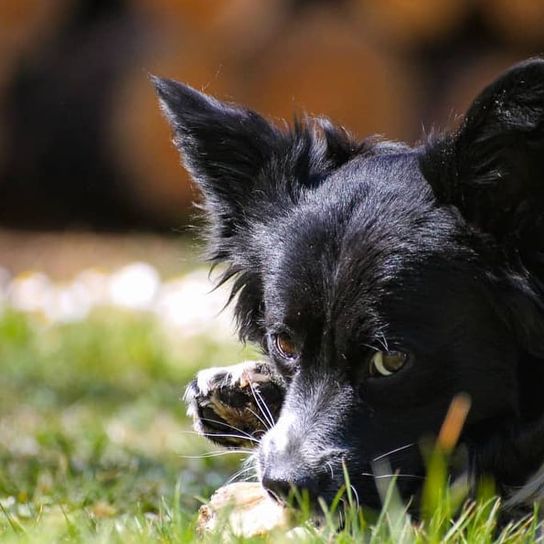 Care and health
Grooming needs for this hybrid breed are moderate, with regular brushing to keep the coat clean and healthy.
As with any mixed breed, Border Dogs can be prone to health problems that are common in the parent breeds. These can include hip dysplasia, progressive retinal atrophy and epilepsy. It is important to schedule regular veterinary visits to monitor the dog's health.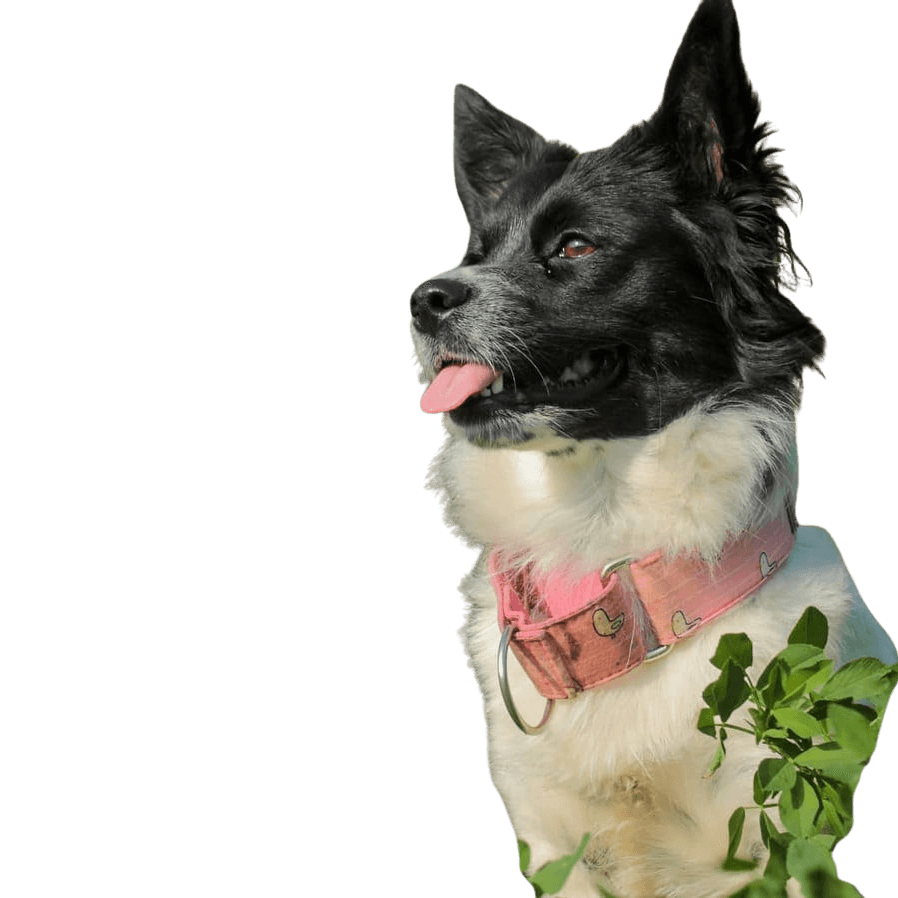 What does this mixed breed look like?
This mixed breed presents an interesting combination of the physical characteristics of both parent breeds. They vary in size and weight, but tend to be medium-sized and weigh between 15 and 30 kilograms. The Border Dog could show the elongated body of the Dachshund and the proportions of the Border Collie, resulting in a unique appearance. The coat can range from short to medium length, with a variety of possible colors and patterns.
| | |
| --- | --- |
| Size ♀ | 17 - 53 cm |
| Weight ♀ | 7 - 19 kg |
| Size ♂ | 17 - 56 cm |
| Weight ♂ | 7 - 20 kg |
| Suitable For | - |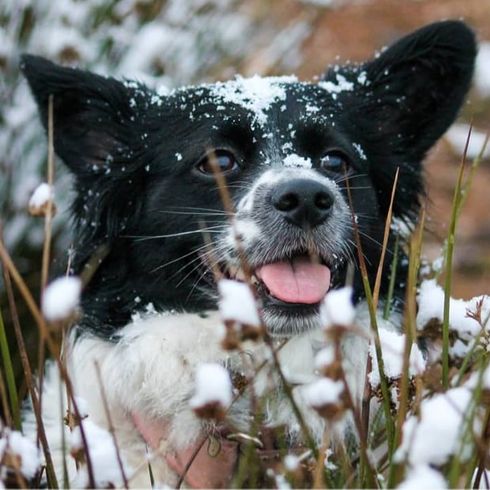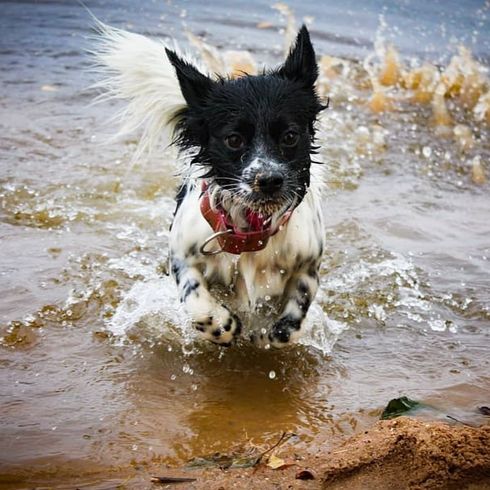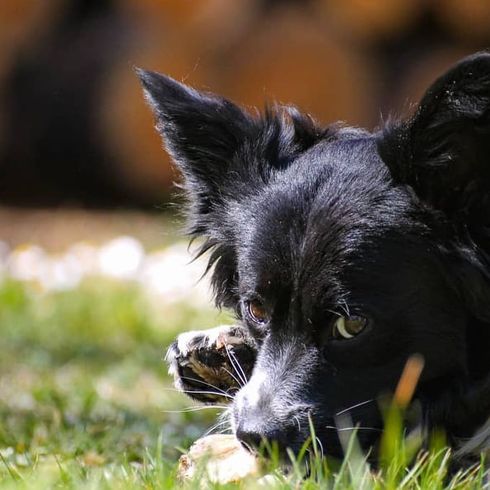 Known Diseases
Epilepsy

Definition: Dog has epilepsy if, for example, at least two epileptic seizures occur more than 24 hours apart.

Eye diseases

Often occur with allergies and intolerances.

Dachshund Paralysis

By dachshund paralysis (discopathy) veterinarians mean paralysis of the limbs in dogs.

Overweight

Often, unfortunately, the dogs very much under excess weight. But the dogs themselves are never to blame!

Disc problems

Herniated disc in dogs (discopathy). Herniated discs or dachshund paralysis cause dogs severe pain.
FAQ
This hybrid breed is a very active, happy and intelligent combination. They are docile and love to play.

Usually they are medium in size and weigh between 15 and 30 kilograms.

No, they are very social animals and need a lot of attention from their humans.

This hybrid breed requires regular training to develop its intelligence and endurance. Regular training with short sessions between 10 and 15 minutes per day can support a long and healthy life.

Since this hybrid breed is very active and energetic, they need regular exercise. A daily walk, run or outdoor play is perfect to keep them busy.