Facts & Origin
Profile: Bolonka Jack Russell (Bolonka Zwetna and Jack Russell Terrier Mix).
The Bolonka Jack Russell Mix is a lively, loving, and often comical little dog that shines in the right environment and with the right care. He is ideal for families, individuals or seniors as long as his need for activity and mental stimulation is met. With the right training, he will become a loyal and fun companion.
Origin of the parent breeds
This mixed breed combines the sweet and charming characteristics of the Bolonka Zwetna, popular in Russia, with the energy and temperament of the British Jack Russell Terrier. The Bolonka Zwetna, often kept as a companion dog in Russia's cities, meets the hunting-loving Jack Russell, known for its lively nature.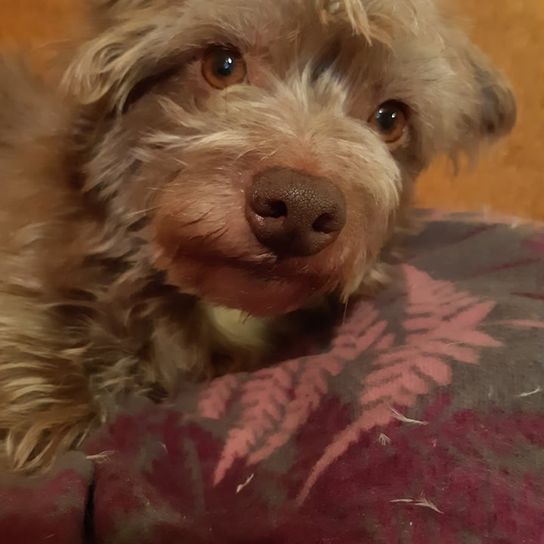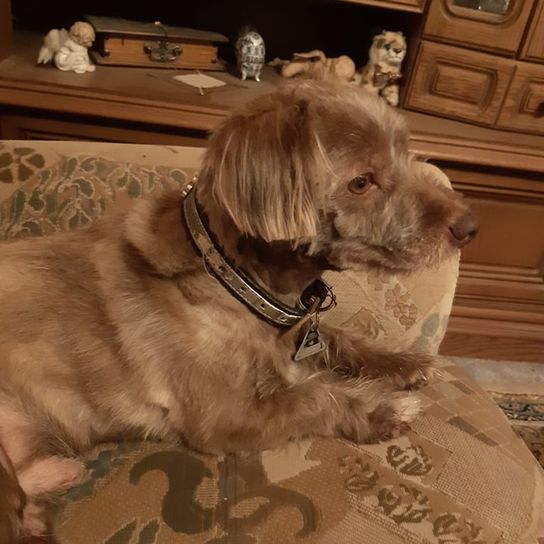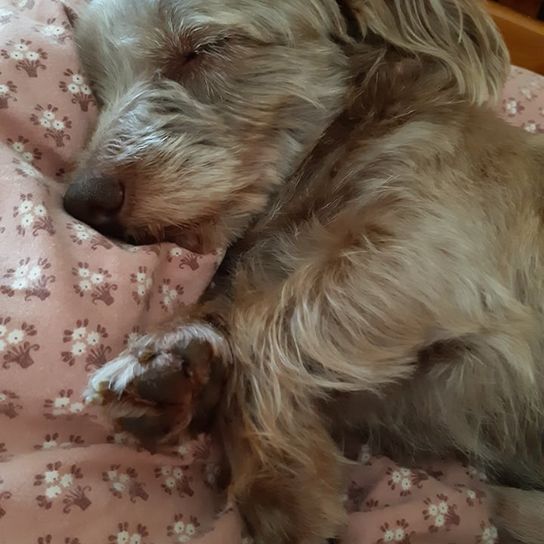 | | |
| --- | --- |
| Activity level | average - high |
| FCI group | not recognised |
| AKC group | not recognised |
| KC group | not recognised |
Attitude, character and temperament of the breed
Possible character traits
As a mix, the Bolonka Jack Russell creates a playful, energetic and often headstrong little companion:
Playful and Energetic: A constant need for exercise and activity.
Affectionate and Loving: Often forms close bonds with his people.
Intelligent and Sometimes Stubborn: Can be challenging to train, but with consistency and patience, success can be achieved.
Care and health
Depending on coat length, this mix may require regular brushing. Since both breeds can be prone to certain hereditary health problems, regular vet visits and health checks are recommended. These include eye exams, dental cleanings, and checks for common small-breed problems such as patellar luxation.
What does this mixed breed look like?
The mixture of these two breeds gives a small but robust dog:
Size: Small to medium at most.
Coat: Can range from short to medium length, depending on which parent the individual is more similar to.
Colors: The color palette can range from the cream and gold tones of the Bolonka Zwetna to the white, brown and black varieties of the Jack Russell.
| | |
| --- | --- |
| Size ♀ | 22 - 38 cm |
| Weight ♀ | 3 - 8 kg |
| Size ♂ | 24 - 38 cm |
| Weight ♂ | 3 - 9 kg |
| Suitable For | - |
Known Diseases
Cataract

Cataracts are still one of the most common causes of blindness, even in dogs.

Numbness

Often occurs in old age.

Ataxia

Ataxia (from Greek ἀταξία ataxia 'disorder' 'irregularity') is a generic term in medicine for various disorders of movement coordination. Ataxia can occur even when there is no paralysis (paresis), that is, when there is normal muscle strength.

Atopy

Canine atopic dermatitis or environmental allergy is characterized by itching with scratching, biting, and rubbing of the face, paws, and belly

Dermatophytosis

Dermatophytosis (synonym dermatophytosis, from ancient Greek τὸ δέρμα derma, German 'skin' and ancient Greek φυτόν phyton, German 'plant') or tinea (Latin for 'woodworm', 'moth') is a skin fungal disease caused by specific fungi (dermatophytes).

extreme whiteness

May be associated with some other diseases.

Legg-Calve-Perthes

Legg-Calvé-Perthes disease (aseptic femoral head necrosis) is a growth disorder of the femoral head.

Dislocations

Lenticular and patella luxation occur in some breeds and affect the eye.

Myelopathy

Degenerative myelopathies of dogs are a series of slowly progressing neurological diseases associated with destruction of the spinal cord. These diseases are associated with slowly progressive movement disorders of the hindquarters.
FAQ
A Bolonka Jack Russell is a cross between a Bolonka Zwetna and a Jack Russell Terrier. This mix is adaptable, playful and can also be kept as a family dog.

Most have a soft, wiry coat in black, brown, white and cream colors and a friendly and lively disposition. They are also very nimble and alert.

This mongrel is described as small to medium in size.

This hybrid breed needs regular exercise and activity. For example, they can enjoy long walks, play and fetch games.

Bolonka Jack Russells should be accustomed to many different situations and need a consistent unit of structure and communication. Being intelligent, they can easily recognize the limits of their behavior set by their owners.