Facts & Origin
Descent and origin of the Drever
This Swedish running dog breed originated from the crossing of the Westphalian Dachsbracke, a running dog from Germany, with related running dogs from England, the Baltic States as well as Switzerland. The Drever is the smallest among the Swedish hunting dogs. It is also bred and used exclusively as a hunting dog for hunting roe deer, red deer, foxes, hares and rabbits.
Breed characteristics of the Hound
The Drever is an FCI recognized dog breed and is listed in FCI Group 6 (Scent hounds and related breeds), Section 1.3 (Small Running Dogs), Standard No. 130, with working test. The dogs are of alert and balanced nature.
Banner: Shutterstock / Popova Valeriya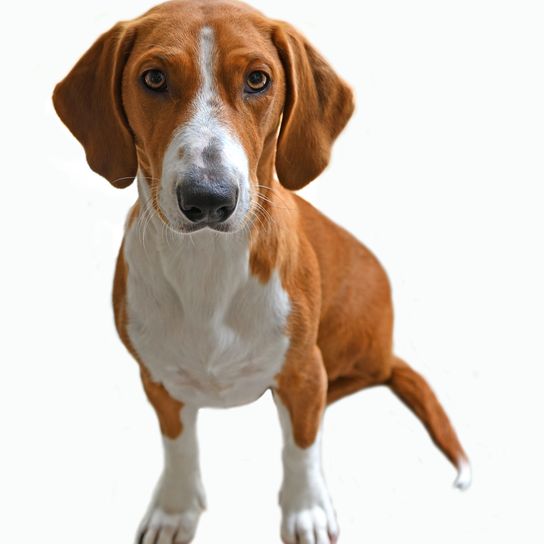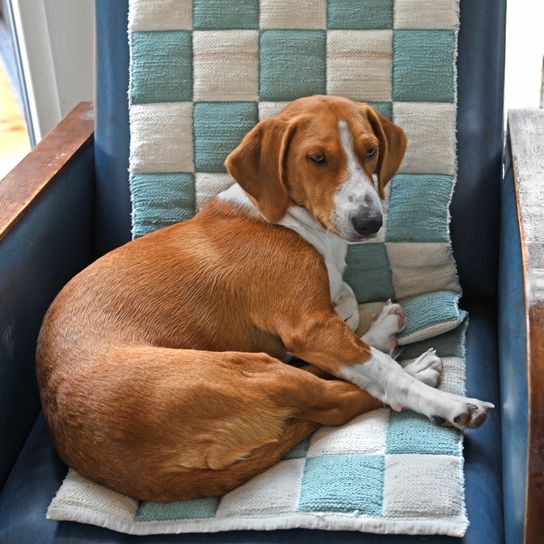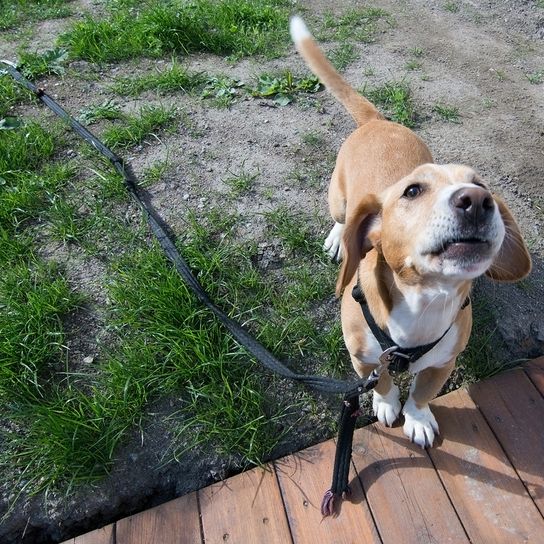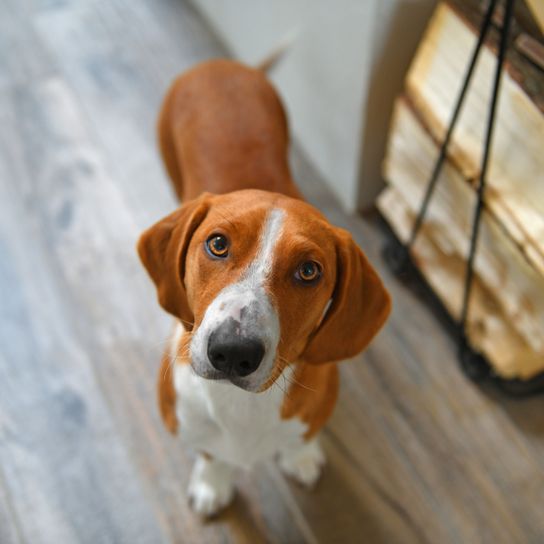 | | |
| --- | --- |
| Activity level | average to high |
| FCI group | Scent hounds |
| AKC group | Foundation Stock Service |
| KC group | not recognised |
Attitude, character and temperament of the breed
Drever character, temperament and attitude
They know no nervousness and are not aggressive. In its function as an energetic, tough hunting dog, the Drever can be described as follows:
is a reliable tracking dog
has a first class scenting ability
has great stamina
hunts with a loud voice
Basically it is similar in character to other typical German Hound dogs, but differs from them in its overzealousness. Where other dogs stop, the Drever just starts. This can also overtax some hunters. Nevertheless, just because of its distinctive, never tiring hunting instinct the Drever belongs to the most popular hunting dogs in the Swedish hunting community.
Husbandry and education
As already mentioned, the Drever is a pure hunting dog and should be kept as such. Drever means hunting in German. In the free nature with its favourite occupation the tracking down of game, the dog feels therefore also most well. Every other attitude, e.g. as a family dog, does not do justice to its nature actually. If it is kept as a family dog, the dog needs both physical and mental stimulation. Its high energy level needs to be satisfied regularly with species-appropriate dog sports like tracking, CaniCross, etc. Failure to give it due attention can cause great harm. First time dog owners who don't want to hunt with it should rather opt for another dog.
Care and nutrition of the swedish Hound
The Drever does not shed very much. The coat care is not very complex. It is enough to brush the coat a few times a week. For nutrition, a high-carbon diet with raw meat, vegetables is best. The Drever also tolerates high-quality dry food well.
Health and life expectancy
Overall, Drevers are a healthy, hardy dog breed and not very susceptible to disease. One thing to note is its low tolerance for heat. In high temperatures, its urge to move should be slowed down somewhat, otherwise heat stroke may be imminent. Furthermore, the dog is prone to ear infections and hunting injuries. The life expectancy of the dog is 11-13 years.
Things to know about the Drever
The Drever is rarely found outside of Sweden. This is due to the fact that it is not used as a companion dog, but rather only as a hunting dog. If you like to hunt and want to have one of these four-legged hunting companions, you can find contact information for breeders of this breed on the homepage of the VDH.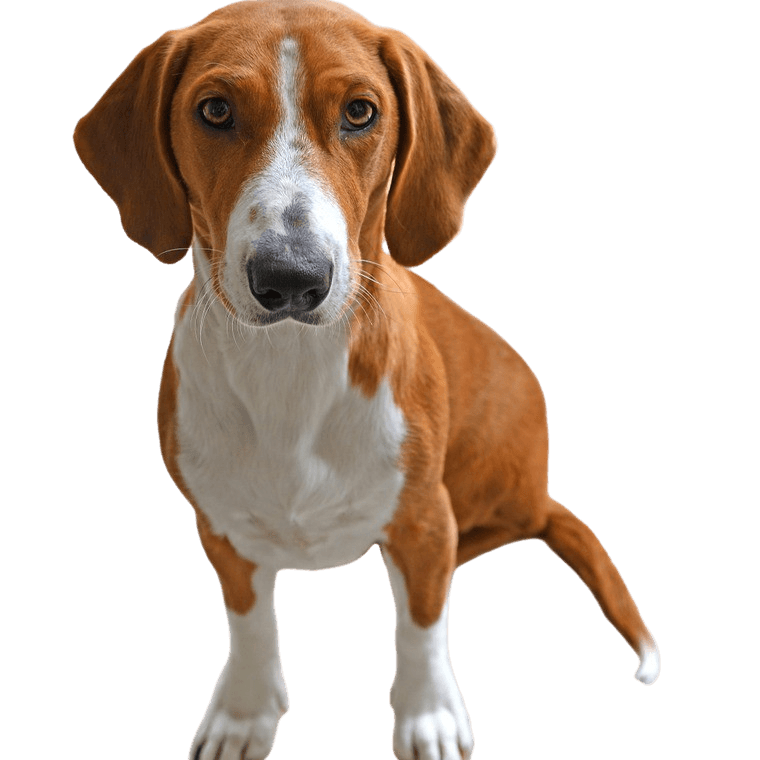 Breed characteristics and appearance of the Swedish Drever Dog
The dogs have a long, yet sturdy and strong build with relatively short legs. Its floppy ears are rounded at their end. They are not particularly fast dogs. Their dense, close-fitting coats are harsh and weather resistant. The breed standard allows different coat colors in all combinations (e.g. red and white, black and white, fawn and white, also tricolored), but no solid white or liver brown specimens. The height at withers of males is 32-38 cm (ideal size is 35 cm) with a body weight of 14-16 kg. The height at the withers of females is 30-36 cm (ideal size is 33 cm) with a body weight of 14-16 kg.
| | |
| --- | --- |
| Size ♀ | 30 - 36 cm |
| Weight ♀ | 14 - 16 kg |
| Size ♂ | 32 - 38 cm |
| Weight ♂ | 14 - 16 kg |
| Suitable For | - |
Colors